Former literature student graduates in computer science from US
Tran Kha Vy, 23, has had quite an experience studying abroad at Minerva Schools at KGI (USA), which has an acceptance rate of only 1.8%.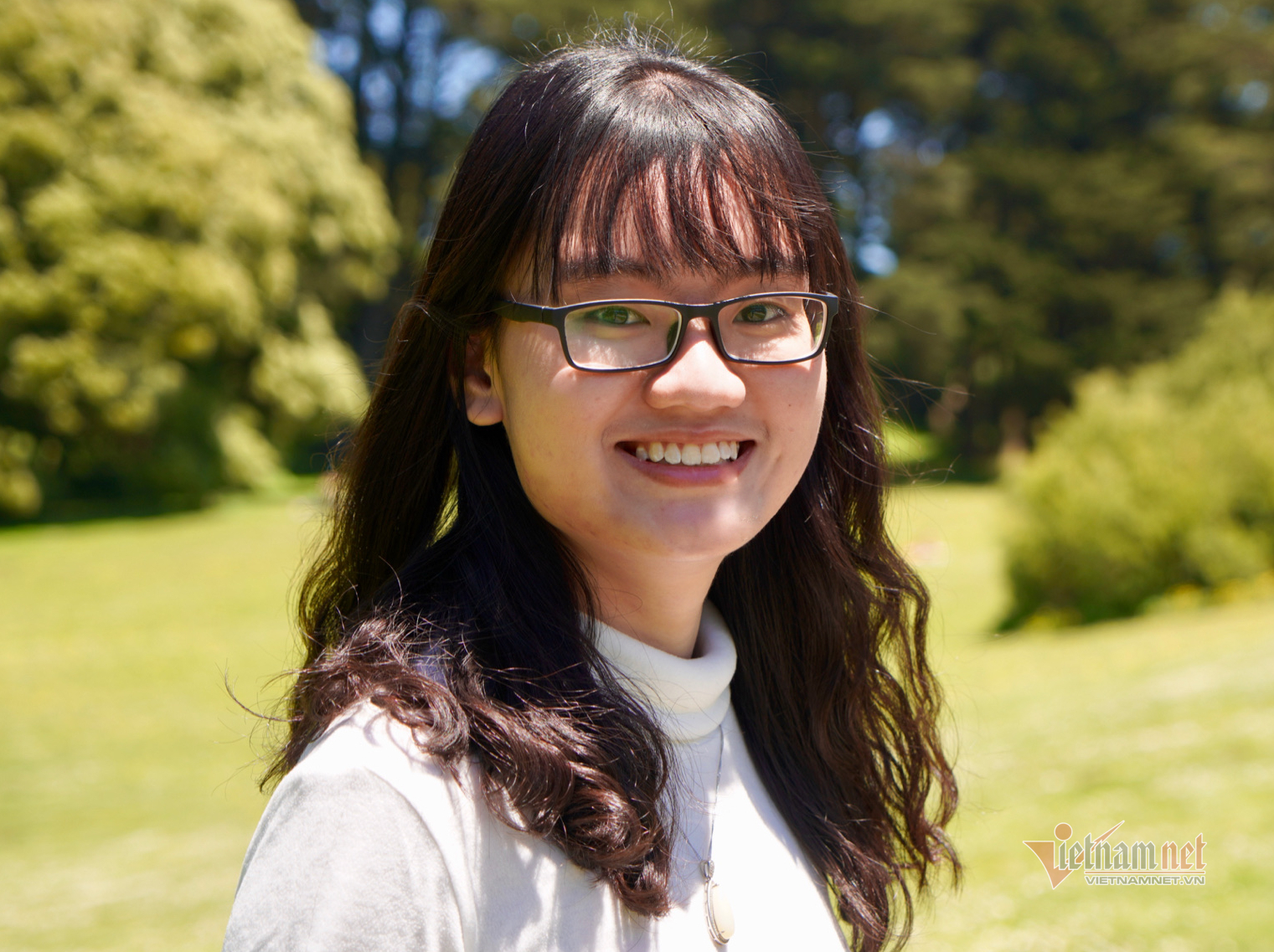 Tran Kha Vy
Vy always had a dream of studying abroad. After graduating from high school, she spent a year as a freshman majoring in Medical Techniques at International University, Vietnam National University - HCM City.
"Despite my major in literature since 8th grade, I'm not so much the 'dreamy' type as I'm a thinker and a problem solver. That's why I decided to follow a different path going to college."
Vy won a chance to present one of her projects at MIT after winning the VietChallenge contest in 2017. This further encouraged her desire to study abroad. With the help of a friend, she applied for and won a full scholarship at the Minerva Schools program.
Sharing her experience at Minerva, Vy said she especially loves the flexible study program, in which students get to choose the subjects they'd like to learn. The teachers focus on practicing problem solving rather than theory learning. Each semester is spent in a different country. She has studied in the US, South Korea, India and Taiwan.
The adventures through many foreign lands gave Vy an understanding of cultural diversity, interracial working culture, unemployment and homelessness problems in the US, sexism in India, and more.
Studying in Silicon Valley had made Vy even more passionate about Computer Science and she decided to follow this field.
Ever since her freshman year, Vy had always been looking for opportunities of internship. Her first one was at Keck Graduate Institute (California), where she participated in collecting data to develop an AI designed to diagnose and predict possible symptoms for type 2 diabetes. For her sophomore year, she interned at the Particles Physics Lab at Hanyang University, helping classify and specify particles from CERN CMS trial data. Vy continued to study and develop medical AI applications at AI Healthcare Company in her junior year.
"For me, being able to go out in the field and take part in research is even more important than my grades. I get to use my knowledge for practical reasons and learn so more skills. Besides, it helps build a good profile for my CV so that I can find even more opportunities in the future."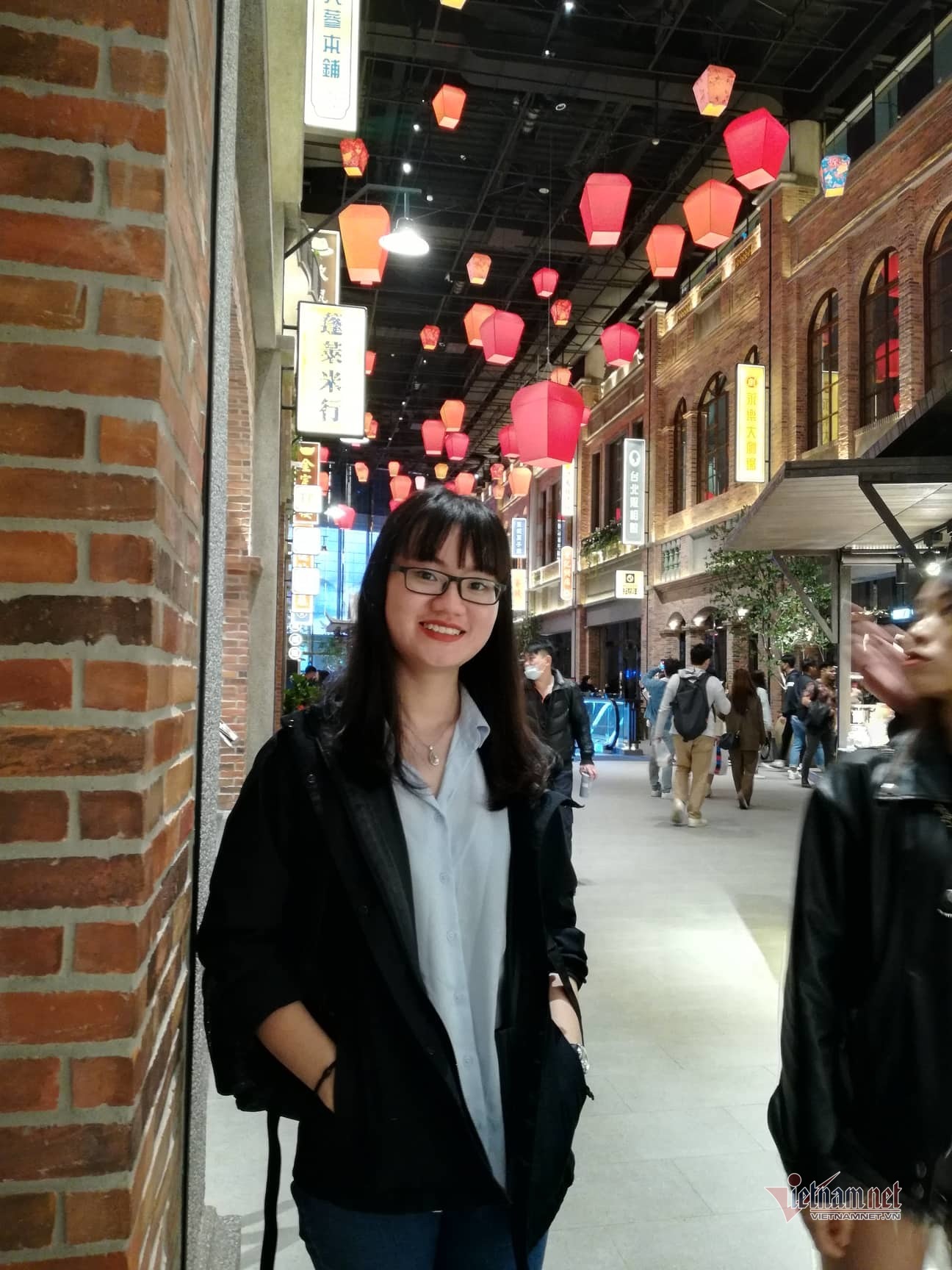 Former Vietnamese literature student graduates from university in the US with flying colors.
The first year in America, Vy had a few problems in communication and coping with a new life, making her less confident. She was scared of falling behind. After hundreds of hours spent in the library, and making new friends, she slowly but surely gained back her confidence.
However, there was another issue: she was, most of the time, the only female student in the classroom. Many times she felt alone. But with perseverance, Vy finally fit in, blurring the line between genders.
"I once had insecurities about my capabilities. I even questioned myself, why I didn't choose a less challenging major. But through time and overcoming my difficulties, I realized I couldn't have chosen a better path. Other female Information Technology students should be confident in themselves, be confident. Just start doing and you will reach your destination."
Although the amount of work and pressure is enormous, Vy is still determined to achieve the highest goal. "My personal idol is Stanford's famous computer scientist Li Fei Fei. Every time I feel discouraged or insecure, she is the person I look at to remind myself nothing is impossible if you put your mind and body to it."
Another encouragement is her family. "My family has a small business selling groceries. We don't get to meet nice people all the time. I have seen my parents disregarded for being poor. Remembering that time makes me even more determined."
Tran Kha Vy just graduated from Minerva Schools with a GPA of 3.9/4.0. She is planning to get a master's degree in the future.
Ngoc Linh

Getting out of a rut and choosing to follow his own way, Dinh Tien Dat wants to help next-generation students to pursue their own path.

A scientific article on Truong Thi Thuy Trang's project on a new material made from rice husks, an agricultural by-product, that removes antibiotics in wastewater has been published in an ISI-Q1 international scientific journal.