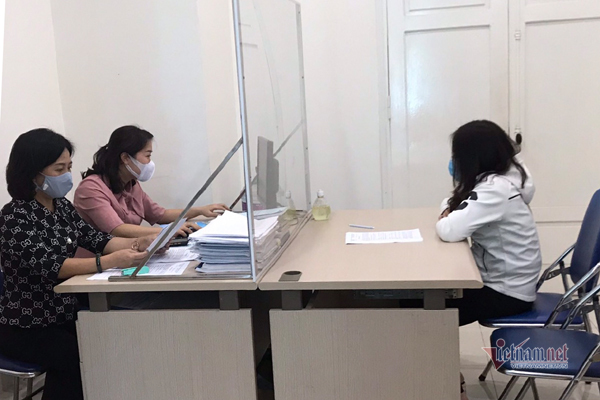 A Hanoi woman is fined for spreading false news
The Hanoi Department of Information and Communications decided to impose a fine on a 31-year-old woman named Hoang Thu Trang in Nam Tu Liem district for spreading fake news on Facebook.
On January 28, Trang posted information and photos of the travel schedule of a Covid-19 patient on her Facebook page.
According to inspectors of the Hanoi Department of Information and Communications, the information is false and was fabricated, causing public confusion. Trang's behavior violated the provisions of Article 5, Decree No. 72/2013 of the Government on the management, provision and use of Internet services and online information.
One of the prohibited acts under this regulation is taking advantage of Internet services to misrepresent, slander and distribute fake information, false information, harming the legitimate rights and interests of organizations and individuals.
This act will be sanctioned according to Point D, Clause 1, Article 101 of the Government's Decree No. 15/2020 on sanctioning of administrative violations in the fields of post, telecommunications, radio frequency, and IT and electronic transactions. Under this regulation, the fine imposed on Trang is VND7.5 million and she has to remove the false information.
On the same day, the Hanoi Department of Information and Communications also decided to impose administrative fines on three other people, namely Pham Manh Dat, 28, from Hoan Kiem District, Tran Thi Hang, 28, from Thanh Tri District and Hoang Ngoc Anh, 29, from Cau Giay district.
Dat was sanctioned for posting false news about a group of reporters of the Vietnam Television (VTV). Dat wrote on his Facebook page that these reporters got a meal offered by the wife of a Covid-19 patient in Van Don, Quang Ninh province while they were filming a TV program there.
Meanwhile, Hang and Ngoc Anh, shared false information about a Covid-19 patient, writing on their Facebook that this patient joined a party at a karaoke parlor with "service girls".
These people have to pay fine of VND7.5 million/person. The total fines on the violators were VND30 million.
Earlier, a Facebooker in Thai Nguyen province had to pay a fine of VND5 million for spreading false news about a Covid-19 patient.
Trong Dat

Minister of the Public Security To Lam speaks to Voice of Vietnam about a complete new set of laws designed to handle fake news on the internet.

The Ministry of Information and Communications has organized an inauguration ceremony for a website http://tingia.gov.vn/ that will receive complaints against and publicize fake news.