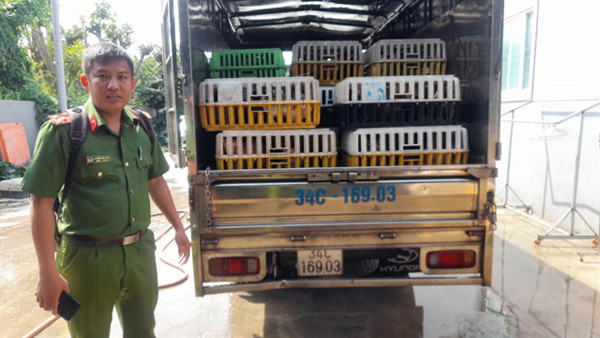 Authorities in the southern province of Dong Thap uncovered an illegal animal trade and meat processing operation, rescuing 480 live cats and seizing four tonnes of butchered carcasses.
A representative of the business admitted that the living cats would be transported to HCM City for resale while the processed animals would be sent to the northern region to be made into bone-based traditional medicines.
It is estimated that around 2,000 cats were butchered, as an average cat weighs approximately two kilogrammes.
An initial investigation revealed that the facility does not have any certificate for veterinary hygiene control, sufficient cold storage or proof of origin for animal products.
Local authorities have ordered the disposal of the frozen stock, while the remaining 480 cats will remain at the facility for health monitoring and vaccination.
Dong Thap Provincial Department of Animal Husbandry and Veterinary said that the facility does not meet the requirements for butchering and, therefore, could not process the 480 living animals.
However, the business can transport them to another location when they submit the required paperwork.
The environmental police department of the provincial police forces will handle the case.
Source: Vietnam News