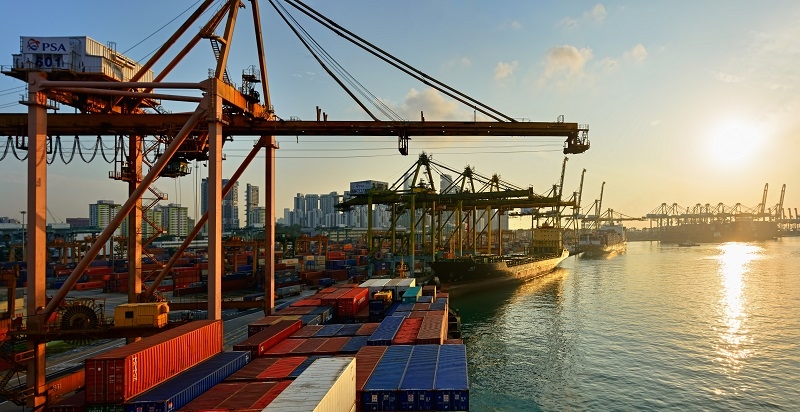 Fresh port charges hit city's logistics- illustration photo
Nguyen Tuong, deputy secretary general of the Vietnam Logistics Business Association (VLBA) said, "The fee collection is a strong blow to businesses, especially import-export and logistics ones. Despite disagreement, they can do nothing but follow it. This will increase logistics costs and reduce our competitiveness."
Ho Chi Minh City People's Council on December 9 approved a resolution on collecting public infrastructure and service fees at seaports. The subjects to the fee collection include units and individuals with temporary import for re-exports, merchandise in transit, commodities in transit, goods in bonded warehouses, and those that are importers and exporters using infrastructure at seaports (see box).
Fee collection will begin next July at Cat Lai Port and then at others in the city. This is expected to bring about revenues of over VND3 trillion ($130 million) to the city annually.
Tran Quang Lam, director of Ho Chi Minh City Department of Transport, said that the proceeds will be used to reinvest in transport infrastructure development to ease jams at seaports. "The fees are built in line with the prevailing rules on fees. We learned from other cities which have similar conditions such as Haiphong," he said.
Lam cited statistics saying that the volume of cargo handled by local seaports in 2019 reached 170 million tonnes, accounting for more than a quarter of the country. Many seaports are facing capacity limitations due to underdeveloped infrastructure, with Cat Lai being an example.
The new fee collection may also help ease overloads at Cat Lai Port and others, and prompt businesses to rethink about other seaports. Currently, businesses from the southern provinces of Dong Nai and Long An prefer to route their cargo through Cat Lai instead of other ports such as Hiep Phuoc in Ho Chi Minh City and the Cai Mep-Thi Vai port area in the southern province of Ba Ria-Vung Tau.
In spite of that, experts said that logistics costs in Vietnam remains high, making up for 20 per cent of the country's GDP, while other countries ranged from 9 to 14 per cent. Therefore, the additional fees would cause more financial burdens for them.
The Vietnam Textile and Apparel Association (VITAS) said inflated logistics costs were already hampering the competitiveness of Vietnamese goods. Vietnam's logistics costs are 6 per cent higher than Thailand, 7 per cent higher than China, and 12 per cent more than Malaysia.
"High logistics costs do not only reduce the competitiveness of goods, but also create an obstacle for businesses to enter new markets," said a VITAS representative.
In addition to this, competitiveness could be also reduced as the new fees would prompt businesses to make other choices. "Businesses in Quang Ninh, Long An, and elsewhere may select other seaports to cut costs," Tuong explained.
The battle between fee increases and logistics costs in Vietnam has remained a drawn-out one. While the government has been taking actions to fulfil targets of reaching annual logistics growth rate of 15-20 per cent and reducing logistics costs to 16 per cent of GDP, cities and provinces often announce such a fee increase for various reasons.
Ho Chi Minh City is not the first to make the move. In 2017, the northern city of Haiphong began collecting infrastructure and service facilities fees at seaports, and it is estimated to fetch about VND1.6 trillion ($69.56 million) annually from the collection. VIR
Tung Anh

Ho Chi Minh City has approved a $4.1 billion project to develop its logistics sector over the next 10 years.