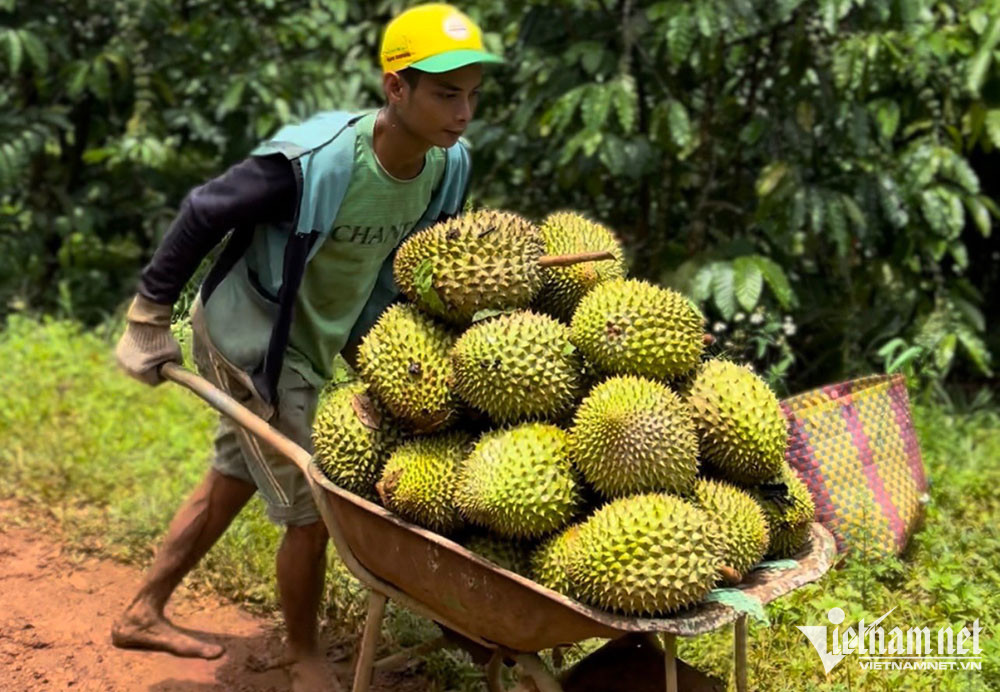 Chinese agencies reported that the country spent $1.18 billion to import 885,300 tons of fruit in the first three months of 2023, including bananas, mango, mangosteen, watermelon, durian, longan, rambutan, dragon fruit and lychee.
The import volume was 18.9 percent lower than in the same period last year, but the value was 6.2 percent higher.
The average import price of nine kinds of fruit was $1.329.7 per ton, up 31 percent compared with the same period 2022.
Of these, banana, longan, dragon fruit and durian were imported most. China imported 513,800 tons of bananas, worth $313.1 million. The Philippines and Vietnam were the main suppliers of bananas to China.
China's imports of longan reached 125,000 tons in the first quarter of 2023, valued at $168 million, while imports of dragon fruit were 97,200 tons, valued at $93.3 million.
China's durian imports continued to increase sharply to $91,400, worth $506.8 million, an increase of 154.3 percent in quantity and 124.6 percent in value compared with the same period 2022.
In previous years, China mainly imported durian from Thailand. However, after Vietnam and China signed a protocol on Vietnam's durian full-tax export to China, Vietnam became the second Southeast Asian country, after Thailand, permitted to export fresh durian to the Chinese market.
Vietnam and Thailand are the two major suppliers of nine fruits to China and the proportion of Vietnamese and Thai fruits in China's total imports of fruits is on the rise.
In the first quarter of 2023, China imported 376,300 tons of these fruits from Vietnam, valued at $342.3 million, down 15.4 percent in quantity, but up 2.1 percent in value.
Meanwhile, China imported 204,600 tons from Thailand, valued at $583 million, down 3 percent in quantity, but up 20.2 percent in value.
Observers found big differences between Vietnam's and Thailand's average import prices of the nine fruits ($909.6 per ton for Vietnam and $2,850 per ton for Thailand).
This means that while the amount of fruit Vietnam exports to China was 1.8 times higher than Thailand's, the amount of money Vietnam pocketed was much lower.
Bob Wang, Chairman of the Nanning Business Association said at a recent forum that with an output of 5.43 million tons a year, Thailand is inferior to Vietnam, which produces 12-13 million tons. However, Thailand can earn $8.53 billion, while it is $3.2 billion for Vietnam.
Tam An