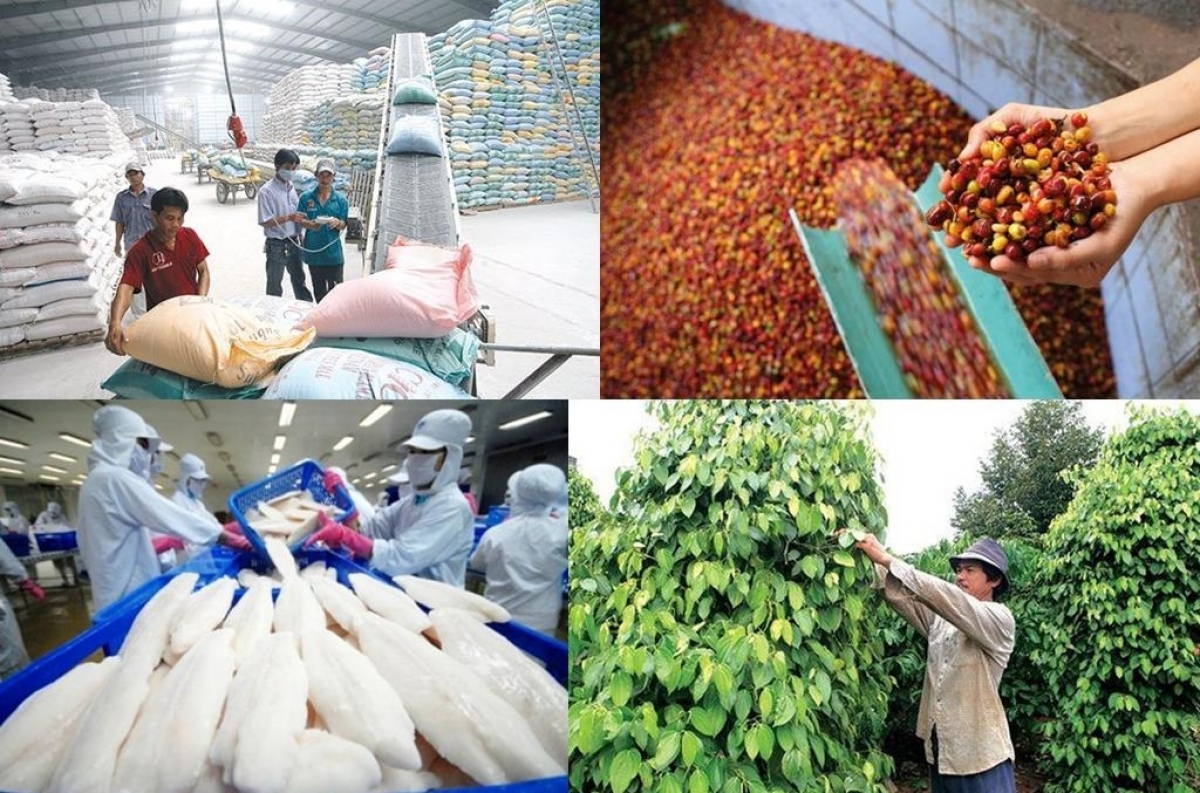 Figures compiled by the Ministry of Industry and Trade indicate that the nation's export turnover during the opening 11 months of the year increased by 5.5% to US$254.93 billion against the same period from last year.
Of the total, the domestic economic sector grossed US$73.05 billion in revenue, representing a year-on-year rise of 1.6% and accounting for 28.65% of total export turnover. In addition, the foreign invested sector raked in a sum of US$181.88 billion, posting a rise of 7.1% and accounting for 71.35% of the total.
Economist Vo Tri Thanh attributes these positive results to the resilience displayed by local enterprises, coupled with the state's support for garment and footwear firms who have continued to maintain export momentum despite disruption of the global supply chains due to the novel coronavirus (COVID-19) pandemic.
Furthermore, the agricultural commodity group, such as coffee, pepper, and rubber have maintained good export prices despite suffering from the adverse impacts of COVID-19, with the average export price in November soaring on year by 12.2%, 8.1%, and 15%, respectively.
This increase shows that the international market still has high demand for essential items, a factor which has helped to maintain positive export growth for these products. It can therefore be seen that new-generation FTAs ​​such as he Comprehensive and Progressive Agreement for Trans-Pacific Partnership (CPTPP) and the EU–Vietnam Free Trade Agreement (EVFTA) have been successfully utilised by local businesses.
In line with this, several tens of thousands of certificates of origin have been issued in an effort to take advantage of the incentives set out in the EVFTA, while local businesses have taken full advantage of the CPTPP in a relatively effectively manner, according to Thanh.
With regard to the export situation moving into next year, Thanh notes that despite potential risks, the economic recovery taking place in the country thanks to the implementation of FTAs, which has helped to accelerate trade activities, the restructuring process, attract additional foreign investment flows, and high-quality human resources.
The Ministry of Industry and Trade plans to enhance dissemination of information regarding FTAs ​​to support businesses. This is being done whilst fine-tuning the legal system, simplifying administrative procedures, and speeding up the deployment of the National Single Window mechanism in order to create a favourable environment for import and export activities. VOV

Free trade agreements (FTAs) that Vietnam has signed with its partners have been an important factor attracting foreign investments to the country.