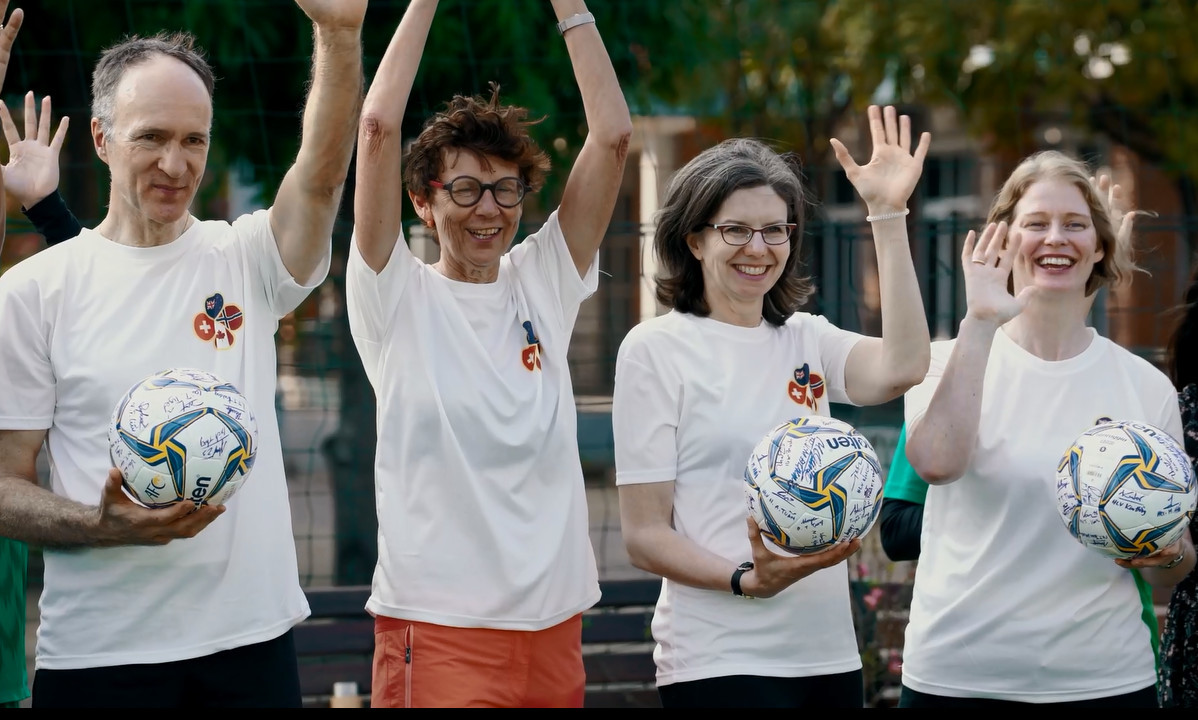 The G4 ambassadors. Screenshot from the video clip.
As Tet is around the corner, Ambassador of G4 countries – Canada, New Zealand, Norway and Switzerland – to Vietnam have conveyed their wished to Vietnamese people ahead of the biggest festive occasion in the country and showed support for gender equality. 
In a recent visit to the Vietnam women's national football team who won the sixth title of the Southeast Asian (SEA) Games last year, the diplomats congratulated the golden girls of Vietnam's football for a very successful 2019.
Ambassador of Norway to Vietnam Grete Lochen said in many countries, including her own, women's football often struggles to make it into the spotlight, and there is an ongoing challenge changing traditional views of women's participation in football. That's why the G4 countries want to show their support to women's football.
"Their achievements at the Southeast Asian (SEA) Games, which were impressive awarded not only your sixth win but also brought well-deserved attention and support from the Vietnamese and international community," said the Norwegian diplomat.
With the visit to the female football players, the ambassadors stressed the role of gender equality.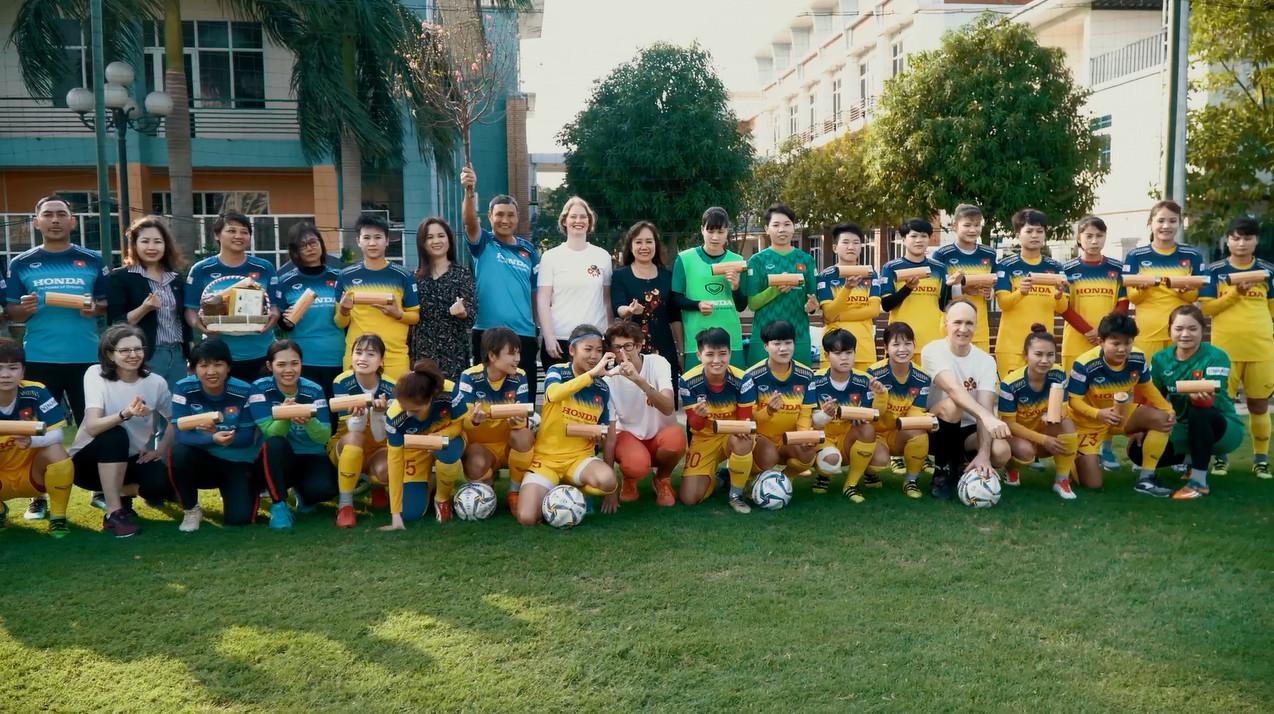 The diplomats pose for photos with the Vietnam women's national football team. Screenshot from the video clip
"Engaging men and boys as stakeholders is an important way to empower all women and girls. Achieving gender equality requires challenging social norms and gender stereotypes that limit opportunities for women and girls," Canadian Ambassador Deborah Paul said.
David Best, Chargé d'Affaires of Switzerland to Vietnam, advocated that no activity should be a privilege of a single gender, man or woman, young and old, rich or poor. Everybody deserves an opportunity to realize his or her dreams.
Ambassador of New Zealand to Vietnam Wendy Matthews emphasized that gender equality matters for developing peaceful, prosperous and sustainable communities. She wished Vietnam a happy, healthy and empowering Year of the Rat. Hanoitimes
Anh Minh