GDP projected to exceed annual target
This year national GDP is expected to exceed the annual target due to the high momentum recorded during the first quarter of the year, according to insider experts.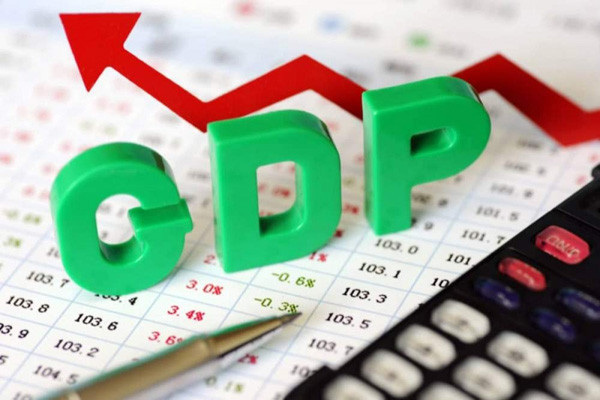 This comes from figures in the socio-economic report on GDP in the first half of this year released by the General Statistics Office (GSO) which indicates that GDP in the first six months reached VND2.445 trillion. In relation to this, GDP in the second half is projected to hit VND2.689 trillion, down 0.1% over the same period from last year.
The reason for the low growth rate and scale is due to the global spread of the COVID-19 pandemic in 2020 before breaking out in the nation in 2021.
In the third quarter of this year, providing that the GDP scale reaches the same level as the second quarter at VND1.347 trillion, the growth rate will reach around 11%, representing an unprecedented increase over the last few years.
Through these figures it can be expected that GDP in the initial nine months of the year will reach VND3,934 million billion, up nearly 7.9% over the same period from last year.
Overall, GDP is expected to reach VND5.501 trillion this year, up 7.82% on-year. This will mark the highest growth rate recorded since 1998.
Challenges for annual GDP target
With the increase in GDP rate being high, the absolute scale is not much larger compared to before the pandemic.
Due to only looking at the growth rate, many economists appear satisfied with the results achieved.
This thinking more or less impacts solutions in overcoming limitations and devising solutions to promote economic growth.
Another problem is that the growth factors have still not been updated, with there also being even slower growth factors.
The investment capital for development of national GDP remains below 30%, while investment capital from the state budget for seven months compared with the annual plan is still low. There are still many enterprises leaving or temporarily leaving the market, whilst newly-registered FDI capital continues to decrease.
Credit growth for the entire year has been set at 14% by the Governor of the State Bank, a figure which is insignificantly higher than two years ago, while this year's GDP growth target is more than twice as high compared to the corresponding growth rate recorded two years ago
With the national budget continuing to be overspent, it is anticipated that CPI will see high increases.
Source: VOV