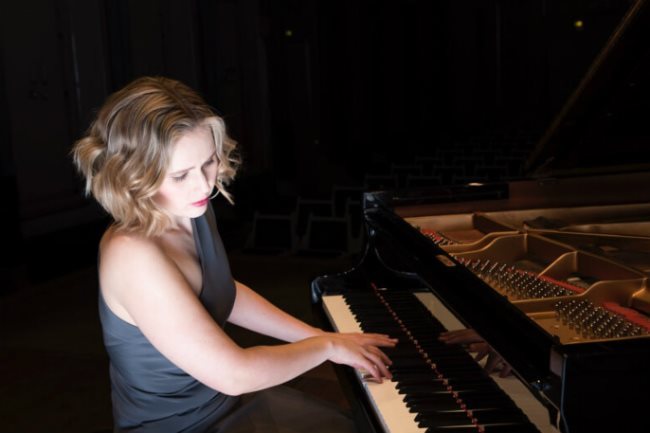 German pianist Annika Treutler - PHOTO: ARTIST'S PERSONAL WEBSITE
The Concert Vol.128 "Beethoven Cycle VIII" will also feature the Vietnam National Symphony Orchestra, under the baton of Berlin-based conductor Jonas Alber.
Audience will enjoy Beethoven's "Piano Concerto No.4, G-major, Op. 58" and "Symphony No.7, A-major, Op. 92" during the 90-minute concert, which begins at 8 p.m.
Annika Treutler was born in Germany in 1990. She debuted in 2010 with the Berlin Philharmonic and has performed with several orchestras such as the Neubrandenburg Philharmonic, the Berlin Radio-Symphonic Orchestra, and the Bochum Symphony Orchestra.
Annika has won a number of international awards including second prize at the International Edvard Grieg Piano Competition, Best Modern prize at the Münchner Klavierpodium der Jugend International Piano Competition, and Audience Prize at the Gina Bachauer Young Artists International Piano Competition. SGT