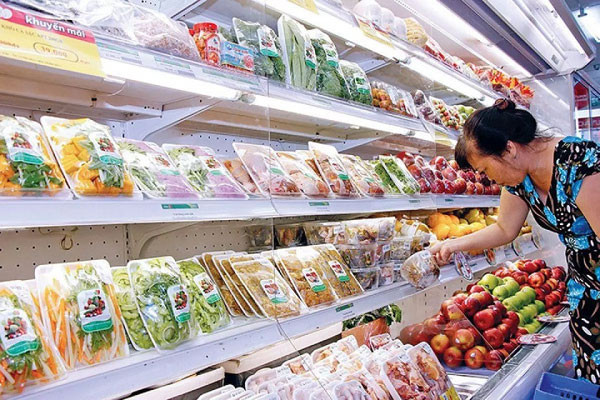 According to the latest statistics compiled by the General Department of Vietnam Customs, Vietnamese export turnover of goods in the first half of February reached US$13.4 billion, bringing the country's exports from January 1 to February 15 to US$37 billion, a decline of US$3.75 billion compared to the same period from last year.
Most notably, some of the country's key commodity export groups showed signs of a sharp fall such as textiles and garments down by 19.7%, timber and wood products down by 35.6%, computers, electronic products and components down by 10%, and iron and steel of all kinds down by 34.8%.
Meanwhile, the country's total import value throughout the January 1 – February 15 period also fell by 18% to US$35.3 billion compared to the same period from last year.
A strong decline was recorded in a number of commodity groups, such as phones of all kinds and components, other machinery and equipment, tools and spare parts, computers, along with electronic products and components.
Vietnam's import-export activities had brought in US$72.3 billion since the beginning of the year to February 15, a fall of US$11.5 billion year on year.
Overall, the country's trade balance witnessed positive signs with the trade surplus reaching US$1.7 billion compared to the deficit of US$2.5 billion recorded in the same period from last year.
Last year saw Vietnam gross more than US$371 billion from exports. The county aims to earn between US$393 and US$394 billion from exports this year, an annual increase of about US$22 billion.
Source: VOV