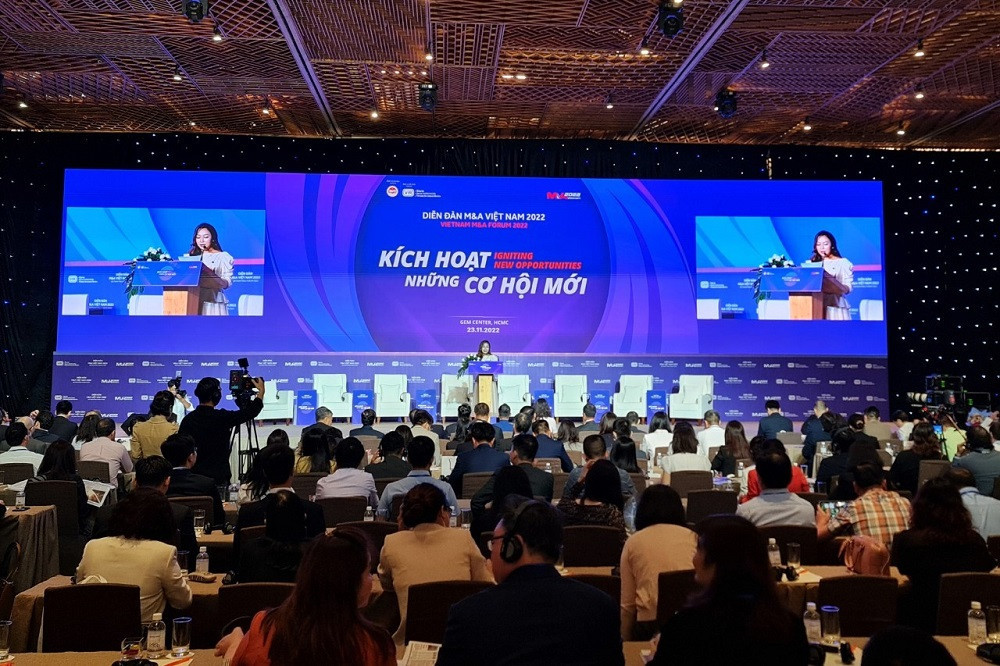 The third quarter was quiet for the global M&A market with value decreasing by 48 percent year-on-year. The global market witnessed 8,258 M&A deals worth $544 billion, while there were 9,605 deals and $1.05 trillion in Q3 in 2021.
Large-scale transactions have been slowing down and the M&A market may see a recession in the next year, according to Global Data.
The Vietnamese M&A market also became less active than in 2020-2021. According to KPMG, in the first 10 months of 2022, total M&A value reached $5.7 billion, down 35.3 percent year-on-year.
Deputy Minister of MPI Tran Quoc Phuong said the global economy is facing many challenges with rapid, unpredictable developments which are beyond the predictions of international institutions and countries. Some negative factors have affected global cash flow in general and also in Vietnam, including capital for M&A deals.
Global economic growth in 2023 will slow down with increased risk for recession in the short term and high inflation in many countries. However, Vietnam's economy is predicted to continue its recovery with socio-economic activities shifting from adaptability to fast growth and stability, he said.
"The National Assembly has approved the government's plan to curb the inflation rate at 4.5 percent in 2023 and obtain a GDP growth rate of 6.5 percent. This is a reasonable growth rate which shows the government's strong determination for recovery and development," Phuong said.
According to the M&A Forum 2022, the top 10 M&A deals in Vietnam this year include ones in which Singaporean UOB bought retail banking division of Citigroup; Japanese Sumitomo Mitsui Financial Group acquired 49 percent of VP Bank's shares in FE Credit; Sherpa Co Ltd of Masan Group bought 85 percent of shares of Phuc Long Heritage; Thaco bought E-Mart; and Vinachem divested state's capital in Duc Giang Chemicals.
The top fields for M&A deals include consumer goods ($1.2 billion), real estate ($1 billion) and industry ($800 million). The energy sector was the hottest in terms of value growth, reaching $600 million, six times higher than in 2021.
Duy Anh