Goalkeeper Dang Van Lam to play for VN national squad in UAE
Goalkeeper Dang Van Lam, who is playing for Cerezo Osaka FC in Japan, will fly from Japan to the United Arab Emirates (UAE) to join the Vietnamese national football team at the 2022 World Cup qualifying round in June.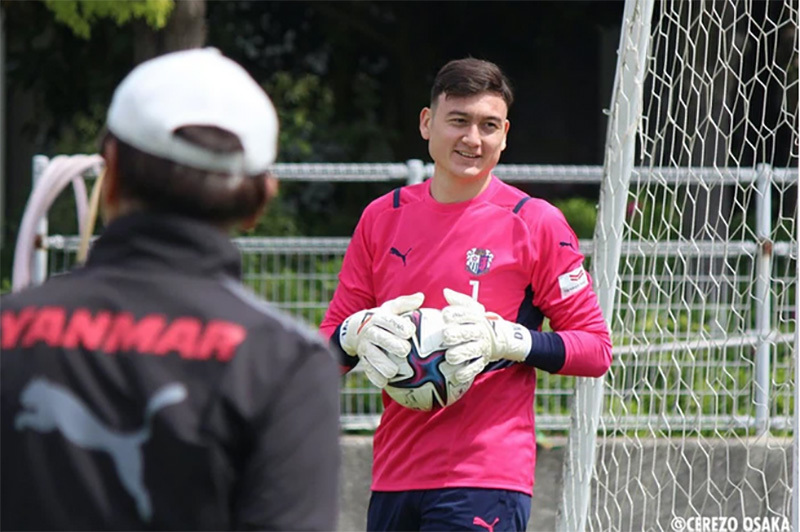 Goalkeeper Dang Van Lam
In the recently leaked list of members of the national football squad, Dang Van Lam is the only member who is playing overseas. Lam was summoned by head coach Park Hang Seo, even though the overseas Vietnamese goalkeeper has not played a match for several months.
Besides Lam, coach Park Hang Seo called up three other goalkeepers, including Bui Tan Truong, Van Hoang and Van Toan, but Lam tops the list.
Lam will fly from Japan to the UAE to join the Vietnamese team, who will leave Vietnam for the UAE on May 27 on a special flight.
"Dang Van Lam and other members of the Vietnamese team must comply with medical regulations such as a Covid-19 test within 72 hours before their flight and upon their arrival in the UAE," said Vice Chairman Tran Quoc Tuan of the Vietnam Football Federation (VFF).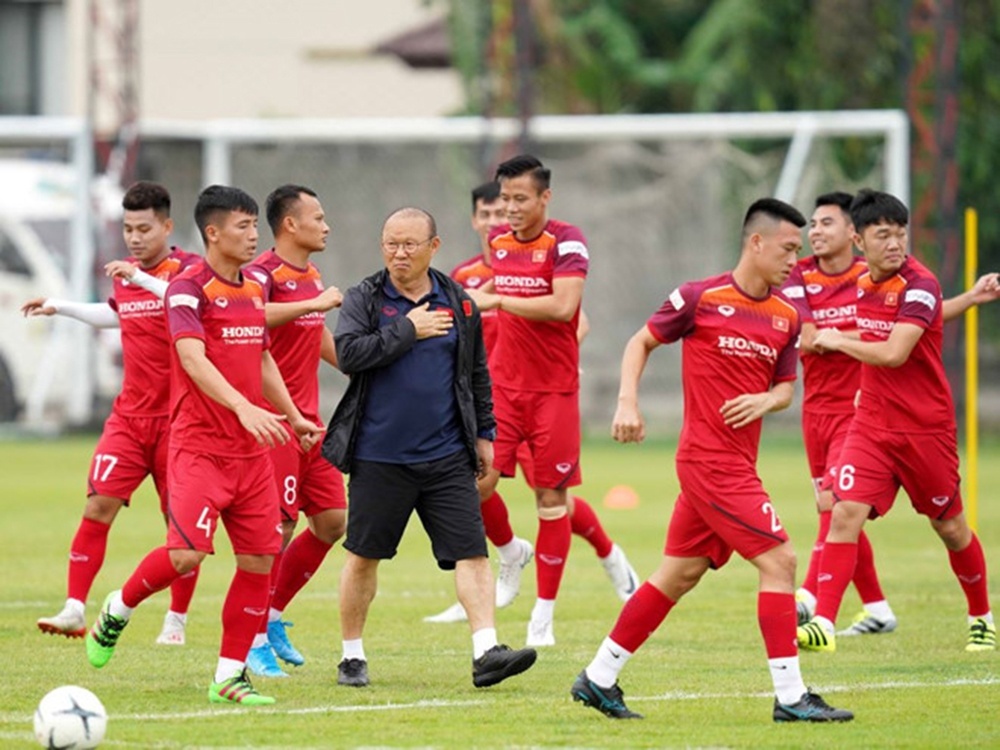 The Vietnamese football team has nearly a month to prepare for the World Cup 2022 qualifying round. 
There are many concerns about Lam's performance because the goalkeeper has not played football for months. However, as a professional player, Lam has hired a fitness coach to practice every day.
After arriving in Japan, Lam has quickly integrated with his Japanese team, a member of the J-League. Over the past two weeks, he has been practicing while waiting for his debut match for Cerezo Osaka FC.
VFF Vice Chairman Tran Quoc Tuan said that the VFF has contacted the host country, answered requests by the Asian Football Federation (AFC) and is preparing facilities in Dubai for the national football team, such as hotels, training grounds and others.
Before its official game vs. Indonesia on June 7, Vietnam may play a friendly match against Jordan.
Lam, whose father is Vietnamese and mother is Russian, was born in Moscow. He began his career with Hoang Anh Gia Lai and is a key part of Park Hang-seo's national team squad.
He made significant contributions to Vietnam's triumph in the AFF Cup 2018, qualifying for the 2019 Asian Cup quarter-finals, and in the ongoing 2022 World Cup AFC qualifiers. So far, the 27-year-old has had a total of 23 caps for the Vietnamese national team.
In June 2019, Thailand's Muangthong United completed the signing of Lam from Hai Phong FC for a fee of US$500,000.
Cerezo Osaka of Japan in February 2021 announced to buy Lam from Muangthong United. By joining Cerezo Osaka, Lam becomes the first Vietnamese player to play in Japan's top tier, the J1 League.
Huy Phong

Head coach of the national football team Park Hang-seo has announced 35 footballers named in the latest national team squad which will take part in fixtures in June as part of qualifiers in the Asian region for the 2022 FIFA World Cup.

Goalkeeper Dang Van Lam is going to play for Japan's Cerezo Osaka club, turning the dream of Hoang Anh Gia Lai (HAGL) group's President Doan Nguyen Duc of "exporting" Vietnamese football players into a reality.