Golden days are over for leading seafood firms
Seafood companies no longer see bright prospects as the global situation has worsened compared with the previous period. Domestically, the situation is also problematic with interest rates rising sharply.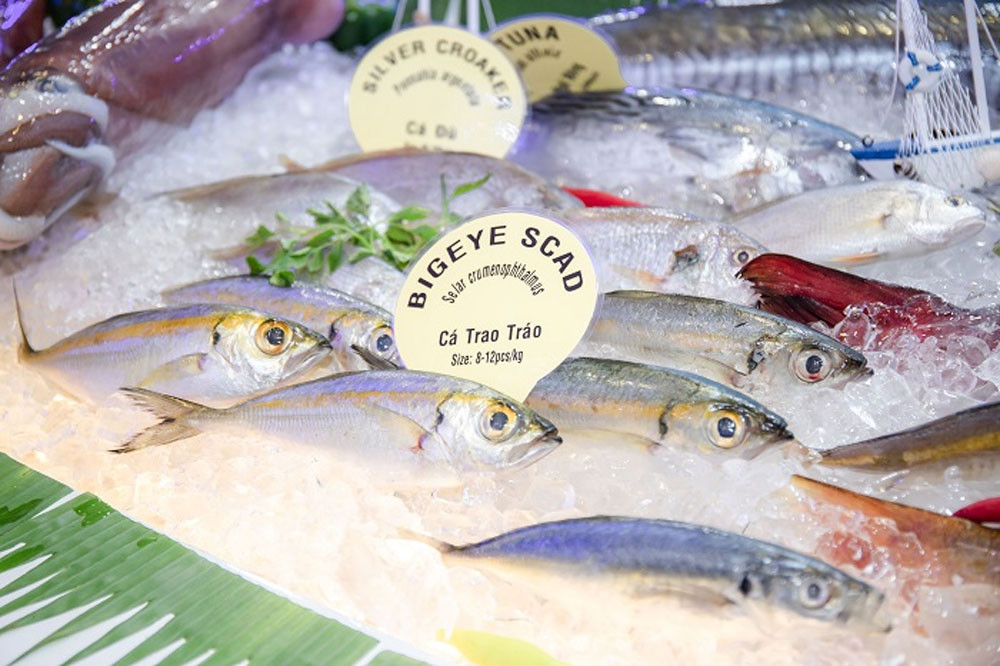 "Seafood Queen" loses VND8.7 trillion
VHC shares of Vinh Hoan Seafood JSC on November 25 fell by 7 percent to the floor of VND59,800 per share. In the last 10 trading sessions, VHC of 'Mekong Delta Seafood Queen' Truong Thi Le Khanh fell for eight sessions.
Since early June, VHC prices have lost over 44 percent, from VND107,000 to VND59,800 per share. The capitalization value of Vinh Hoan has dropped by VND8.7 trillion. Meanwhile, Khanh alone has lost VND3.7 trillion.
This is a negative performance for the company amid the positive recovery of the stock market. After dropping to the bottom of 873 points on November 16 morning, the VN Index on November 25 rose again to 970 points. Meanwhile, VHC went against the current, decreasing rapidly as exports have been slowing down.
According to VASEP, Vietnam earned $850 million expert revenue from seafood in September. This was the first time after seven months that Vietnam's seafood exports had dropped to below $900 million.
Vinh Hoan's export turnover to the US in October decreased by 13 percent, while exports to China fell by 43 percent compared to October 2021, even though this was the peak year-end sale season.
Many other seafood companies were in the same situation. In late Q3, Minh Phu Seafood owned by Le Minh Quang and his wife Chu Thi Binh reported inventories worth VND5.3 trillion, 16 percent up over early 2022. MPC had to make a provision of VND136 billion against inventories. The inventories of Camimex and Sao Ta reached over VND1 trillion.
Analysts say seafood companies face difficulties not because of a lack of containers and increased freight, but also decreases in demand of American and European consumers caused by high inflation.
According to Numerator, seafood prices in the US soared by 16.8 percent in July 2022 compared with July 2021.
In the long term, Vinh Hoan will continue to face difficulties in the US as Vietnam will no longer enjoy a monopoly in America as other countries are planning to join CPTPP (The Comprehensive and Progressive Agreement for Trans-Pacific Partnership), while the Canada-ASEAN free trade agreement (FTA) is about to be reactivated.
Tam An