Google Doodle honours first female Vietnamese newspaper editor Suong Nguyet Anh
The world's most popular search engine Google has paid tribute to Suong Nguyet Anh, the first female editor of the nation's first women's newspaper by posting a drawing of her on its homepage on February 1.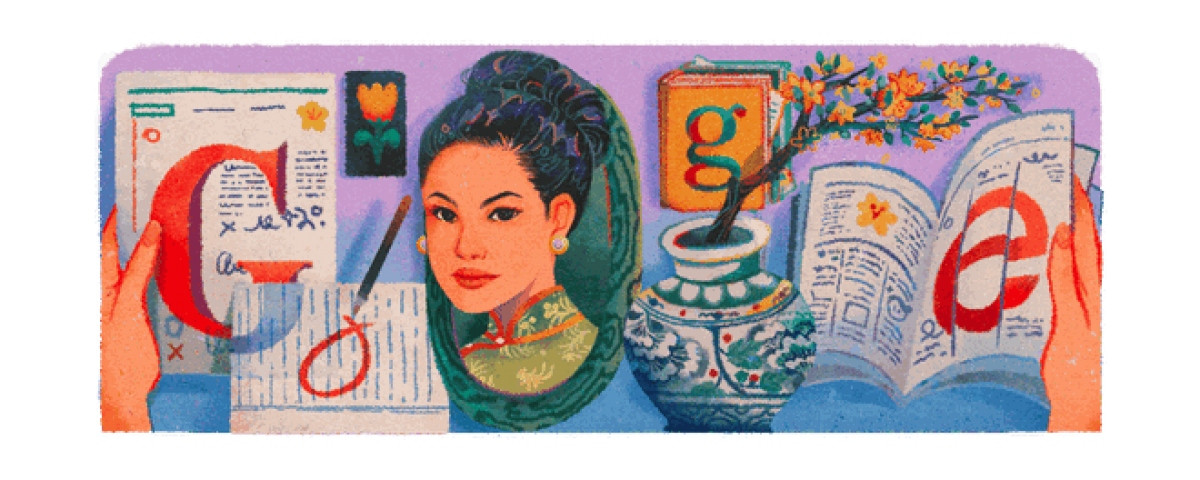 On this day in 1918, the first publication of "Nữ Giới Chung", known as "Women's Bell" in English, where Nguyet Anh was editor in chief was published.
The drawing of Nguyet Anh on Google Doodle was illustrated by Hanoi-based guest artist Camelia Pham. In honour of one of her most popular poems based around apricot blossoms, the Doodle artwork incorporates apricot blossoms and an apricot colour palette.
Nguyet Anh was originally born on March 8, 1864, in An Binh Dong village of Ben Tre province.
She became the country's first female editor in chief when she started writing for "Nữ Giới Chung" newspaper in Saigon under the pen name Suong Nguyet Anh, meaning "Widowed Nguyet Anh". Many of the newspaper's issues focused on women's roles in Vietnamese culture and society.
Suong Nguyet Anh is best remembered for her bright mind and personality, as well as her resilience through adversity. She served as a pioneer for women writers and editors in the country whilst paving the way for generations to come.
She had connections with people from all walks of life and treated everyone with respect, before eventually passing away on January 9, 1922, at age of 58.
There are several streets named after Nguyet Anh in cities across the country, including in Ho Chi Minh, Da Lat, and Vung Tau.
Source: VOV