GrabFood may be disadvantaged by high commission rates

In case GrabFood continues to charge 20-25 per cent commission for local vendors, it may lose ground to Go-Viet and Now.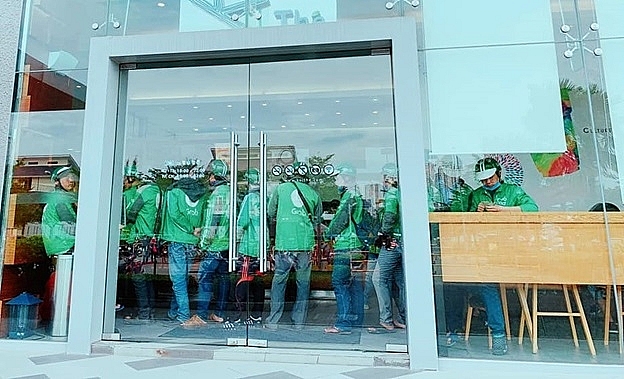 GrabFood charges 20-25 per cent commission to vendors
According to Techbike, a forum for ride-hailing drivers and customers, GrabFood applies a 20-25 per cent commission rate to vendors, which increases to 30 per cent for larger vendors.
In addition, the rate will increase every year, according to the contract between GrabFood and vendors.
After signing contracts, the vendors will be able to install the GrabFood Merchant application to manage and adjust their menus and receive orders.
This allows them to start on the orders as soon as they are made and GrabFood's shippers to save on delivery time.
However, many vendors claim the rate is very high. The majority have to accept the rate because Grab has a great ecosystem thanks to its ride-hailing business in Vietnam.
Specifically, two out of 10 Vietnamese people use Grab services, according to Tan Hooi Ling, Grab's co-establisher.
Thus, partnering with GrabFood is an incredibly effective channel for vendors to approach large numbers of customers.
However, GrabFood may have fallen a step behind in the food delivery market as competitors like Now and Go-Viet offer more favourable commission rates to local vendors.
This is quite similar to the time after Grab purchased Uber last year, gaining dominance in the ride-hailing market – just to be challenged by new competitors entering the scene. VIR
Hoang Van

The Vietnam Competition and Consumer Protection Authority (VCA) submitted a complaint about the decision of the Vietnam Competition Authority that Grab's acquisition of Uber does not violate the Competition Law.
SEA and Grab from Singapore, Woowa Brothers from South Korea and Go-Jek from Indonesia are fighting for market share.

Newcomers have shaken up Vietnam's food delivery sector with intensified competition in which only strong contenders can withstand the challenges.