VietNamNet Bridge – Vu Thi Thanh Lieu, deputy director of the Ha Noi Centre for Employment Service, spoke to Kinh te & Do thi (Urban and Economic Affairs) newspaper about college graduates struggling to find employment.
How do you respond to the recent announcement by the Ministry of Labour, Invalids and Social Affairs (MOLISA) that in the second quarter of 2016 that 6.6 per cent of college graduates and 3.66 per cent of vocational graduates were unemployed?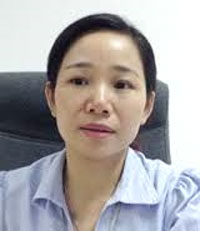 Vu Thi Thanh Lieu
I don't know how MOLISA came up with this unemployment rate of vocational college graduates in the second quarter of 2016. But it is clear to see it is not easy for university graduates to find jobs. To ensure they find a job after graduating, students should know what jobs society needs the most.
Some university graduates came to the Ha Noi Centre for Employment Service to ask for help finding jobs. We contacted enterprises looking for employees and introduced them to the enterprises. However, when we informed them about interviews, they told us they didn't want those jobs as they had nothing to do with what they had learned at university.
Many enterprises have sent staff to colleges to look for new recruits on graduation days. However, sometimes they can't find someone who fits their job requirements. What do you think of that?
Quite a few employers contact colleges at the onset of a new employment training course. They intend to have new recruits when the students complete their training.
However, in some colleges, students' knowledge is not up to the expectation of employers. For example, students are taught about technology used in the 1960s while nowadays, most of enterprises use up to-date technology.
How can the problem of unemployment among young people living in urban areas be addressed?
Sometimes job seekers have to accept a lower wage than what they expect to earn, the same with working condition or working hours.
Employers themselves have worked very hard to find their customers and to sign contracts.
In my experience, for each employment service in Ha Noi, there is often 300-700 jobs on offer, but many job seekers are disappointed about the working hours, working conditions or the payment they are offered. However, in my opinion, for job seekers, at the beginning you should not expect an easy life with high payment. But as time goes by, when you gain experience, you'll get better payment.
At the Centre for Employment Service we have advised both job seekers and employers to get together to negotiate to reach mutual agreements.
What about the fact that 191,000 university graduates that could not find jobs in the second quarter?
As I have mentioned above, in life you cannot have everything you want. We have to follow the principle of "give and take". For the time being, maybe you cannot find a job that suits your expertise. But for the time being, you should take a temporary job to earn some money and to gain experience.
It is my advice to young people that you should learn which jobs are much sought after in society. If you are a university graduate, but cannot find a job why don't you apply for a vocational training course, I'm sure you will find a job easily after completing the course.
VNS