Great opportunity for Vietnam's semiconductor industry
The scarcity of chip supply that began in late 2020 has affected most manufacturing industries.
In 1970-1980, late professor Tran Dai Nghia cherished a plan to build a semiconductor industry in Vietnam. He ordered a production line of Thomson-CFS (the predecessor of Thales Group, France), but due to poor infrastructure, supporting industries and logistics at that time, his efforts were unable to deliver the desired results.
Later, Dr. Dang Luong Mo (a reputable Vietnamese scientist in the microchip field in the world) also gave many enthusiastic proposals and projects with the desire to build a foundation for the microchip industry in Vietnam, but the results were modest. However, his research works have contributed to opening a new direction for the fledgling microchip industry in Vietnam.
From the constantly increasing demand of the global supply chain, the semiconductor sector has become more exciting and has become a field that receives a lot of favor. When manufacturing industries slowed down due to the current shortage of microchip supply, new opportunities for Vietnam opened up, and the semiconductor industry is now forecast to enter a new "golden time".
Semiconductors account for a large proportion in export turnover of high-tech goods.
In recent years, the Vietnamese electronics industry has grown into the country's most important industry. The total export turnover of these commodity groups in 2020 amounted to US$95.8 billion, equal to one third of the total export turnover of Vietnam.
Currently, Vietnam ranks 9th globally in the field of electronics exports.
Statistics from the General Department of Customs show that, for 2020, exports of telephones and components reached $51.18 billion, a slight decrease of 0.4% compared to 2019. Of which, export revenue from China was $12.34 billion, up by 48.8%; the EU - $10.06 billion, down 18.6%; the US - $8.79 billion, down 1.2%; South Korea - $4.58 billion, down 11% from the previous year.
For computers, electronic products and components, the export value reached $44.58 billion last year, up 24.1% compared to 2019. Specifically, the Chinese market accounted for $11.09 billion, 16% increase compared to 2019; the US market with $10.39 billion, up by 71.7%; the EU with $6.51 billion, up 28.7%; Hong Kong - $4.19 billion, up 38.2%.
In December 2020 alone, the export value of mobile phones and components hit $4.61 billion, up 4.6% over the previous month. With an impressive growth rate of 11.9%, computers, electronic products and components reached $2.31 billion of export turnover in the same period.
It is said that in the era of IoT (Internet of Things), market demand for products in the semiconductor industry will be very high.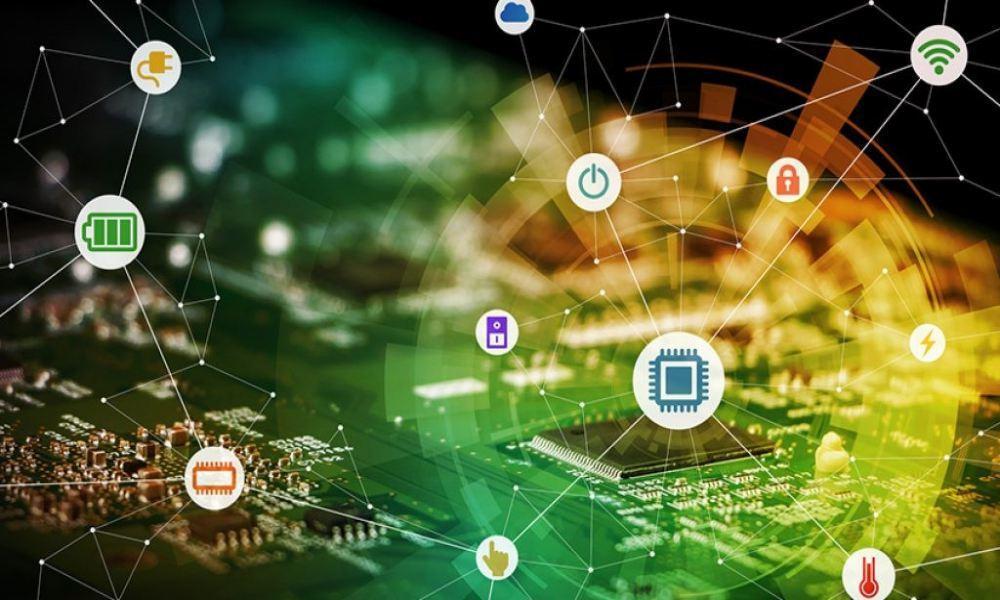 The era of IoT opens new opportunities for Vietnam's semiconductor industry.
According to Research and Markets forecasts, the global Industrial IoT (IoT) market is expected to reach $263.4 billion by 2027, with at an annual growth rate of 16.7% in the period 2019-2027. With about 7 billion devices connected via the Internet in the next 2 years, this number could increase many times by 2025, according to Dr. David Bray, CEO of People Centered Internet (USA).
Dr. Bray also said that this is an opportunity for Vietnam to leapfrog not only in Southeast Asia but also in the world in the field of IoT. semiconductor industry will be an important platform because all IoT devices are chip-dependent. In the current global chip crisis, semiconductor factories are seeking an "escape" from China, and Vietnam can become an ideal destination for technological eagles to "nest".
Is Vietnam the ideal destination for semiconductor investors?
In Vietnam, the semiconductor industry is considered a platform to support and promote the development of other industries, contributing to economic development in depth. This is an economic sector determined by the Government to have products in the list of 9 national products and is an important way to convert scientific and technological achievements into high value-added commercial goods.
Currently, with the influence of the 4.0 industrial revolution, the semiconductor market in developing countries is also growing strongly. In particular, Vietnam is known as an emerging market in Asia, highly appreciated by analysts and foreign enterprises with great potential for development. The increase in consumption demand is the direct cause of the strong growth of Vietnam's semiconductor factories, attracting investment from many foreign corporations in recent years.
In the Government's Action Program to implement the Politburo's Resolution No. 23-NQ/TW dated March 22, 2018 on a national industrial development policy to 2020, with a vision to 2045, the Ministry of Information and Communications was assigned to submit to the Prime Minister for approval a program to develop the information technology, electronics - telecommunications industry to 2025, with a vision to 2030.
In particular, the Ministry is assigned to propose mechanisms and policies to prioritize development of a number of areas: software, digital content, hardware, and electronics - telecommunications at the world's advanced level, meeting the requirements of the 4. 0 Industrial Revolution; and mechanisms and policies to increase the added value of domestic enterprises in the global value chain.
Will the semiconductor industry enter a new "golden age"?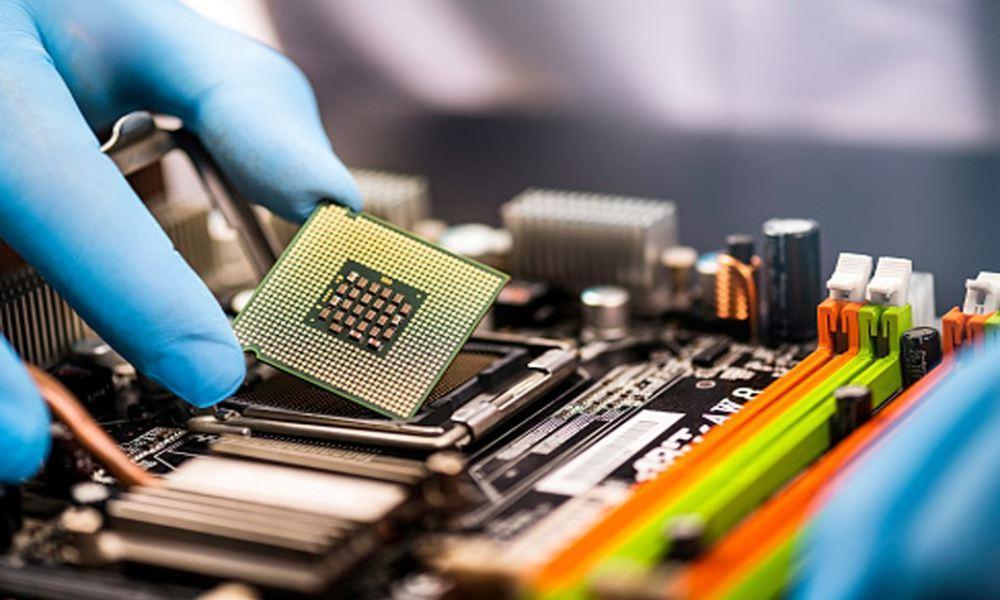 Thanks to the policy and legal corridors that facilitate the investment and development of high-tech products, the semiconductor chip sector has become a top priority. Industrial parks and high-tech parks in Hanoi, Ho Chi Minh City, Da Nang, Thai Nguyen, Bac Ninh and Bac Giang... with favorable geographical location and abundant human resources have become attractive destinations for investors.
Most recently, Intel Products Vietnam Company (IPV, under Intel Corporation, USA) received a project adjustment investment certificate with an additional investment of $475 million to build the most modern chip test and assembling facility in the Ho Chi Minh City Hi-Tech Park (SHTP), bringing the total investment capital of Intel in Vietnam to $1.5 billion.
Samsung HCMC CE Complex (SEHC) has just been approved to shift from a high-tech enterprise to an export processing firm, which creates favorable conditions for supporting businesses in the supply chain of Samsung, especially those in the semiconductor industry.
The project of SNST & Finger Vina (South Korea), with the goal of designing integrated electronic circuits, with total investment of nearly $1 million, was put in operation in the first quarter of 2021.
Thus, the semiconductor industry in Vietnam has strong momentum to become a spearhead economic industry, in line with the global digital transformation trend today.
Diep Luu

The global vaccination led to a positive economic outlook, resulting in faster and stronger demand for car.

That the integrated circuit market in Vietnam has huge potential, but no significant action for its development has been taken recently, is experts' scathing verdict.