Green logistics to reduce costs for Vietnamese goods
Logistics firms want the government to provide capital to develop technology and digitization to manage the flow of goods to minimize import-export costs.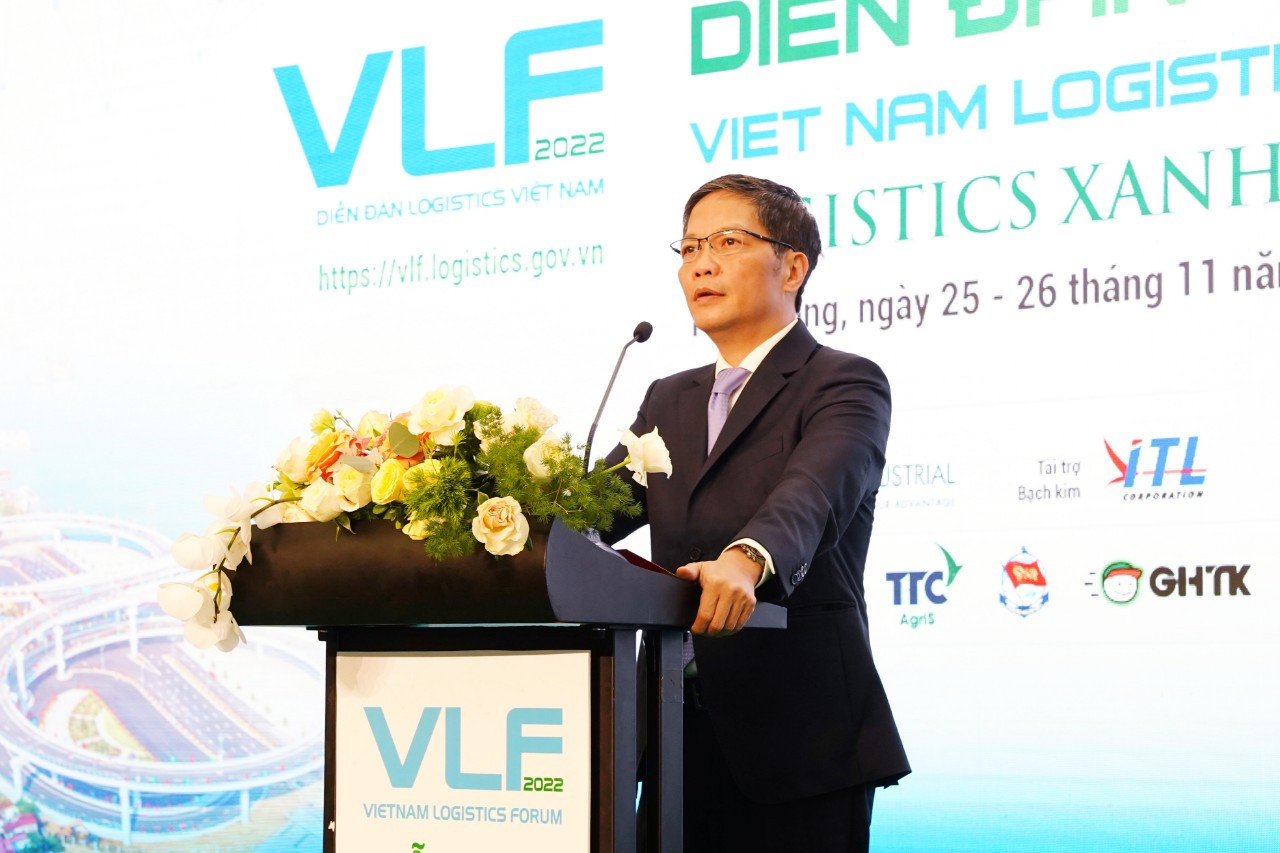 Speaking at the Vietnam Logistics 2022 Forum this week, Tran Tuan Anh, head of the Central Economics Committee, said Vietnam is the leading country in Southeast Asia for the number of logistics service providers licensed by FMC.
However, Vietnam's logistics costs are high, and the connectivity among logistics firms, and between logistics and production/export companies remains weak.
Vietnam's logistics firms lack a large scale and capability to lead the market, or promote the development of the logistics industry, he said. To reach the goal of sustainable development and a green circular economy, green logistics is a requirement for Vietnam.
Explaining the forum's topic of "green logistics", Minister of Industry and Trade Nguyen Hong Dien said this conveys the government's message about energy transformation towards green and clean energy sources. He stressed that green logistics is an important criterion to assess sustainable development.
According to a representative of the Vietnam Logistics Association (VLA), in the immediate future, it will be better to focus on green logistics in the Mekong Delta. Green logistics describes all the efforts to measure and minimize the ecological impact of logistics activities.
VLA will organize the carrying of empty containers to pick up goods and directly carry container goods from Can Tho in the Mekong Delta by inland waterways and sea vessels, from there to HCM City and Ba Ria – Vung Tau.
This will help minimize transport in automobiles, which will decrease pollution and road traffic accidents.
The activities at ports and port management will be green activities with clean energy, avoiding pollution, along with the use of technology in seaport exploitation.
VLA has asked the government to instruct ministries and branches to support the logistics industry by providing capital to develop technology and carry out digital transformation within the framework of the national action plan on logistics.
Currently, forwarding and logistics firms undergoing digital transformation need to be capable of managing international goods flow.
"In order to improve competitiveness, it is necessary to soon deploy systems with higher technical features through software rental services in order to participate in the global transport forwarding platform," VLA said.
Luong Bang