Ha Long Bay overloaded with rubbish

Ha Long Bay managers are trying to deal with the huge amount of rubbish dumped at sea.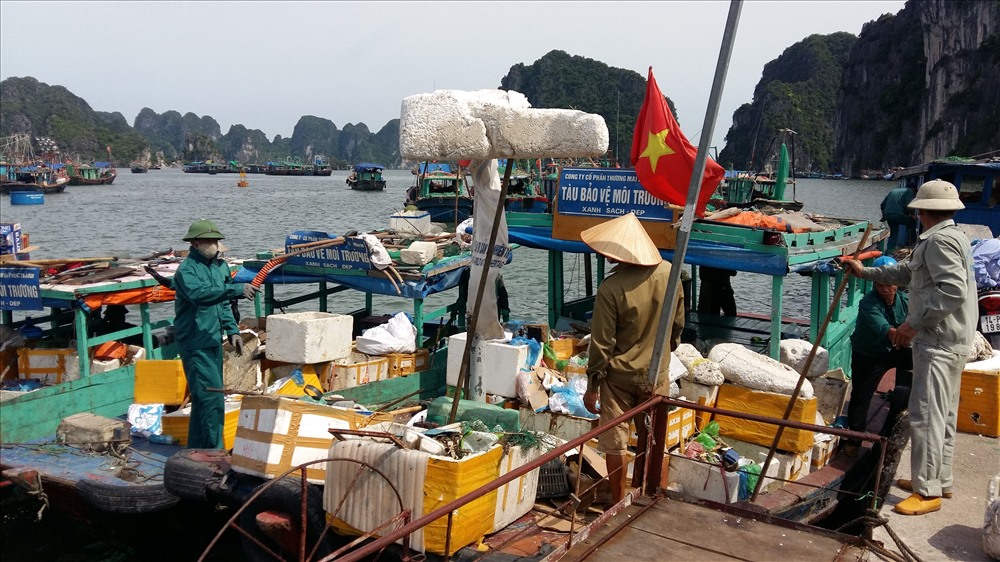 Tonnes of rubbish collected from the sea in Ha Long Bay daily
Quang Ninh Park Construction JSC and Phuc Thanh Company are responsible for collecting the rubbish floating around Ha Long Bay. Tran Van Hien, an employee at Phuc Thanh Company, said they already collected a boat full of rubbish in the morning and another boat in the afternoon.

"We collected three tonnes of rubbish daily but the bay is littered again very quickly. A lot of rubbish is swept out during rainy days," he said.

Phuc Thanh Company collects rubbish near the shore with six boats and 20 employees. Areas that are 150km away from the shore are the responsibility of Quang Ninh Park Construction JSC with 20 boats and 50 employees.

 Many foam boxes dumped into the sea
Le Van Thien, an employee of Quang Ninh Park Construction JSC, said they were overloaded. The company collected 4-5 tonnes of rubbish each day but there is still a lot of rubbish left. The floating rubbish is mostly foam boxes, nylon bags, and bottles.

According to Pham Dinh Huynh, deputy head of Ha Long Bay Management Board, the foam boxes are swept into Ha Long Bay from Cat Ba and Cam Pha and the litter is thrown into the water by tourists.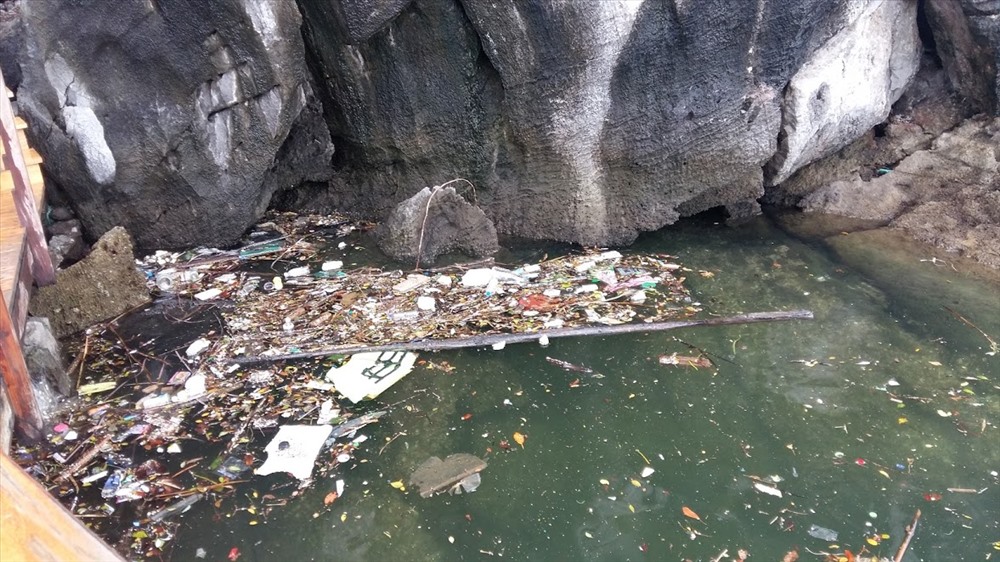 Ha Long Bay overloaded with rubbish
"We spent VND10bn (USD429,000) to collect the deal with rubbish every year but it is no use because of the huge amount of rubbish. The most important thing is the management at the sources which requires co-operation from related agencies," Huynh said.

In the first six months, the two companies have collected 573 tonnes of rubbish. Dtinews