VietNamNet Bridge – The Ministry of Labour, Invalids and Social Affairs (MOLISA) announced that about 450,000 Vietnamese labourers were sent abroad to work between 2010 and 2015.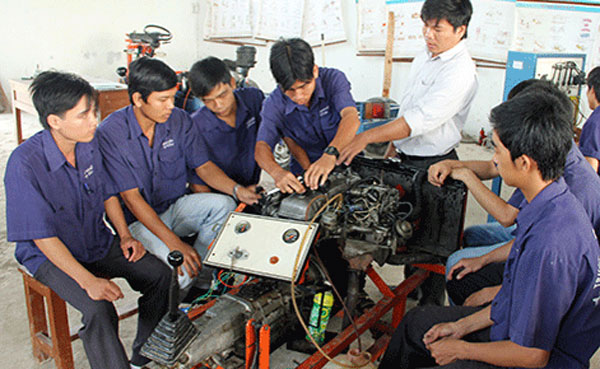 Illustrative image -- File photo
In 2014 alone, the number of exported labourers reached 106,000, 22.5 per cent more than the yearly target.
For the first half of 2015, 56,173 Vietnamese labourers, 16,942 of whom were women, were employed overseas. This was an increase of 1.7 per cent compared to the same period last year.
Taiwan (China) is the number one employer of Vietnamese workers with 7,505 labourers, followed by Japan, the Republic of Korea, Malaysia and Saudi Arabia, in descending order.
MOLISA has signed and implemented a memorandum of understanding (MoU) with the Republic of Korea to send Vietnamese workers under the Employment Permit System (EPS). Preparation of labour co-operation MoUs with Thailand and with Malaysia are under way.
The Department of Overseas Labour (DOLAB) under MOLISA spent the past few months helping enterprises finalise contracts to send labourers to Saudi Arabia and Qatar, and to send apprentices to Japan in construction and shipbuilding sectors.
The department also implemented training programmes to improve vocational skills, foreign language acquistion and other requirements for people looking for domestic work in Taiwan.
Viet Nam and Germany also signed a letter of intent regarding Vietnamese citizens working in Germany as caregivers. The agreement is an opportunity to increase the number of Vietnamese permitted to work there by 500 to 700 a year.
VNS