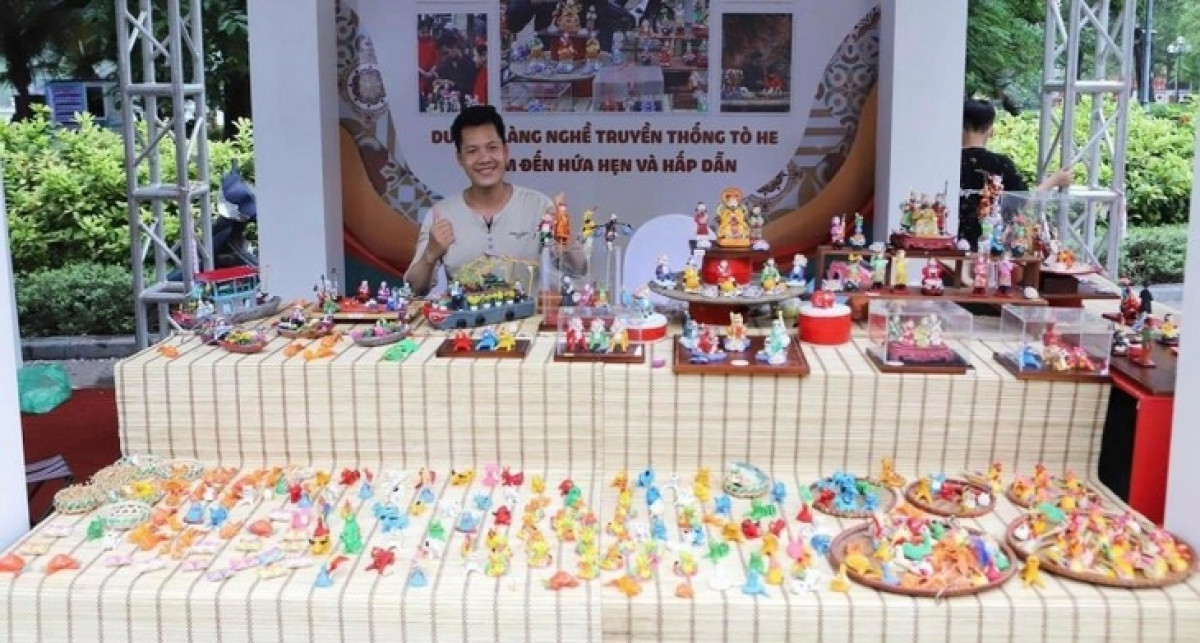 He has devoted his talent and passion to preserving these traditional toys and promoting them to the outside world.
Dang Van Hau was born in Xuan La hamlet into a family with a tradition of making toy figurines.
Hau learned to make To he when he was a boy. Eventually his creativity began winning him prizes in craft competitions. Hau was awarded the title "Hanoi Artisan" in 2014, the youngest person ever to receive the title. Hau's research uncovered ways to make the dough more durable.
"I have restored the traditional figurines typical of Phu Xuyen district, Pho Khach, and the Old Quarter. We aim to create toys typical of Vietnamese culture, rather than figures of foreign superheroes or princess Elsa. We want to preserve traditional Vietnamese culture," he said.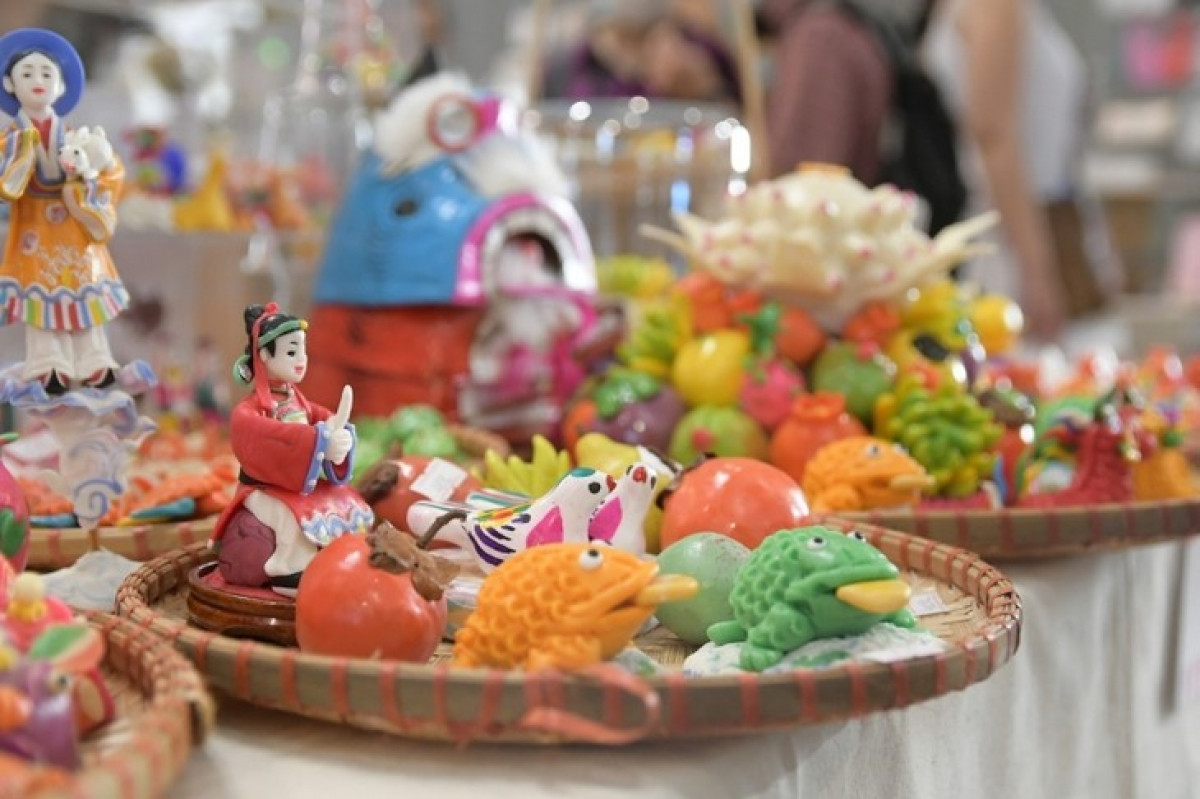 Hau has promoted his toy figurines, which include lions, goldfish, domestic animals and fowls, and the traditional animals of Hue, at exhibitions, fairs, and talk shows all over Vietnam. His To he have been displayed at the Arts and Crafts Fair of UN Habitat Vietnam and earned public applauses.
"I've never seen such unique toy figurines, ranging from animals to fruits with eye-catching and lively patterns and aesthetic values. Toy figurines can be nice souvenirs for foreign friends to help promote Vietnamese culture to the world," said a visitor.
"I like the five-fruit tray best. It is so small, but very elaborate. Toy figurines are still made of rice dough, but Hau's new material lasts longer. I love using toy figurines for decoration," said another visitor.
Ms. Tran Thi Ngoc Han, a Culture Project Officer with UNESCO Vietnam, says the toy figurines made by Dang Van Hau are helping to preserve Vietnam's folk culture.
"Artisan Dang Van Hau has adapted toy figurines to contemporary life. Toy figurines made from his new material can last 3 years. He is now creating sets of To he figurines for children."
Source: VOV