Hanoi begins largest Covid-19 vaccination campaign
Hanoi has started to administer Covid-19 vaccines to people at health centers of districts and towns.
In this campaign, three types of vaccines, AstraZeneca, Pfizer and Moderna, are being used.
The Hanoi Department of Health says that this is the largest Covid-19 vaccination campaign in the history of the capital city, which will last for more than nine months, from July 2021 to April 2022.
In this campaign, over 5.1 million people will be vaccinated. They will be people from 18 to 65 years old, who will be divided into 10 groups in order of priority to ensure accuracy and transparency in accessing vaccines.
The campaign began in Hoan Kiem District on July 28. The district plans to administer some 4,000 doses a day at seven vaccination sites.
People will not be allowed to choose which type of vaccine they get. The doses are administered free of charge.
Prior to the shot, everyone will have their medical records (especially known allergy history against any ingredient of the vaccine), temperatures and heart rate and blood pressure checked in order to prevent avoidable reactions.
Those with problematic health issues detected during the screening process will be referred to get their shots at a hospital for proper observation.
After getting the shots, all must remain at the site for one hour before they are allowed to leave.
People will receive a copy of their vaccination records seven days later.
As many as 270,000 doses of vaccine had been administered in Hanoi as of July 28, mostly to frontline workers.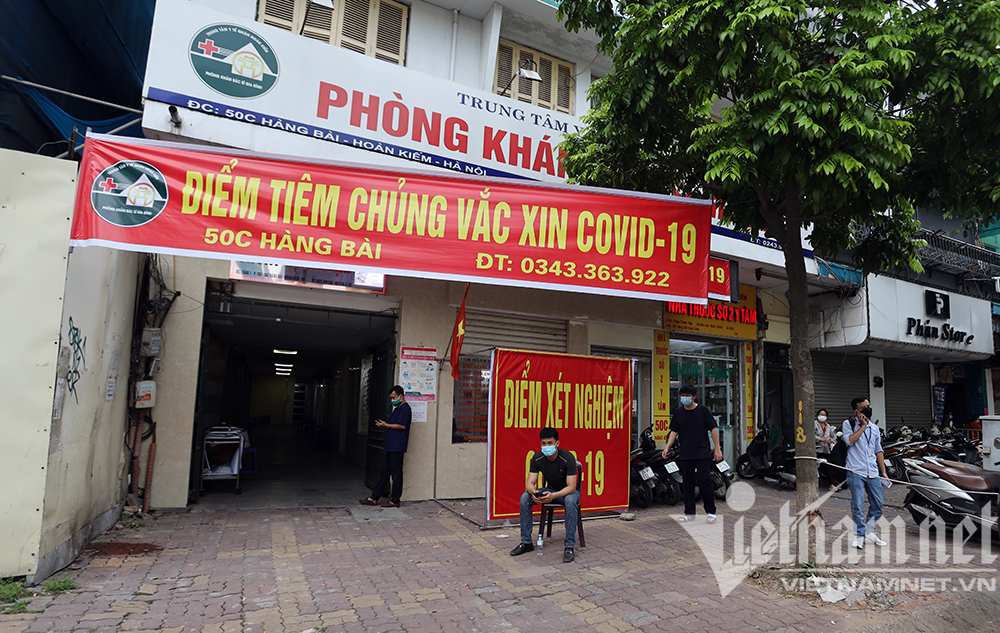 A vaccination site on Hang Bai Street, Hoan Kiem District.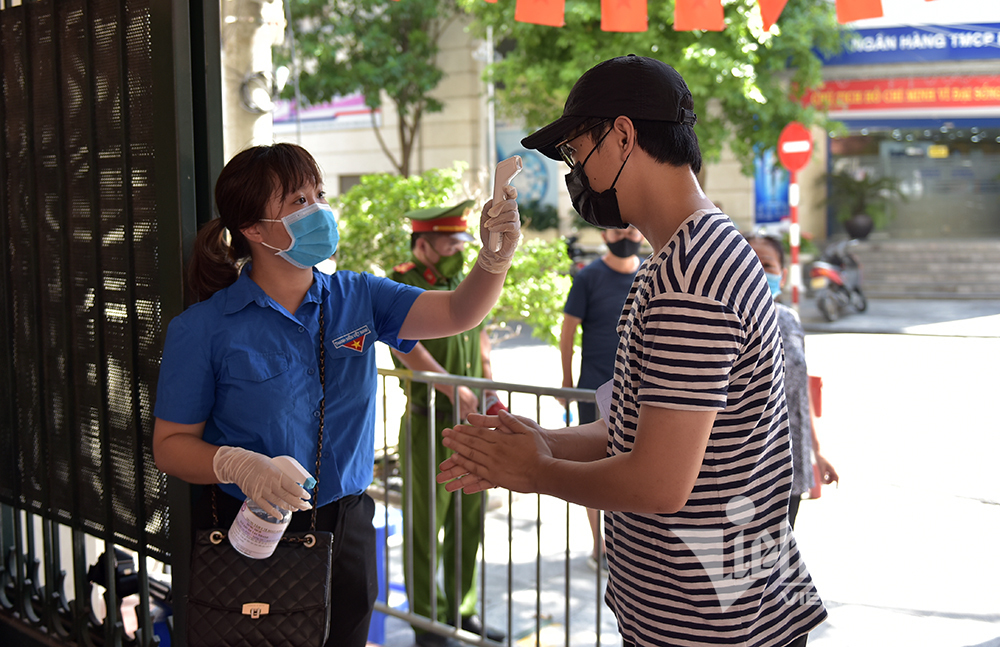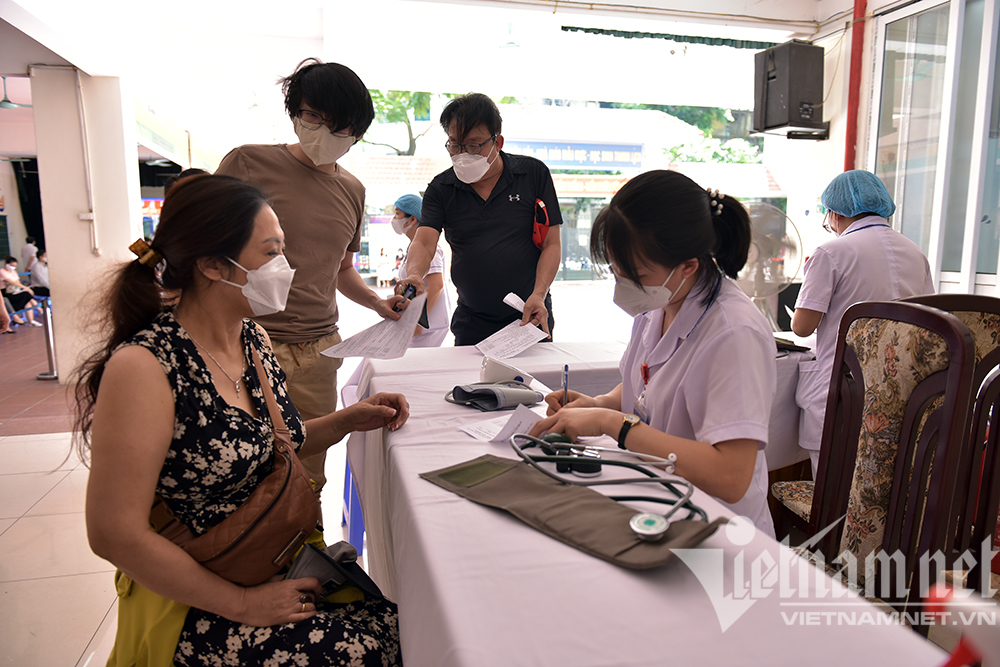 The central district of Hoan Kiem has seven vaccination sites.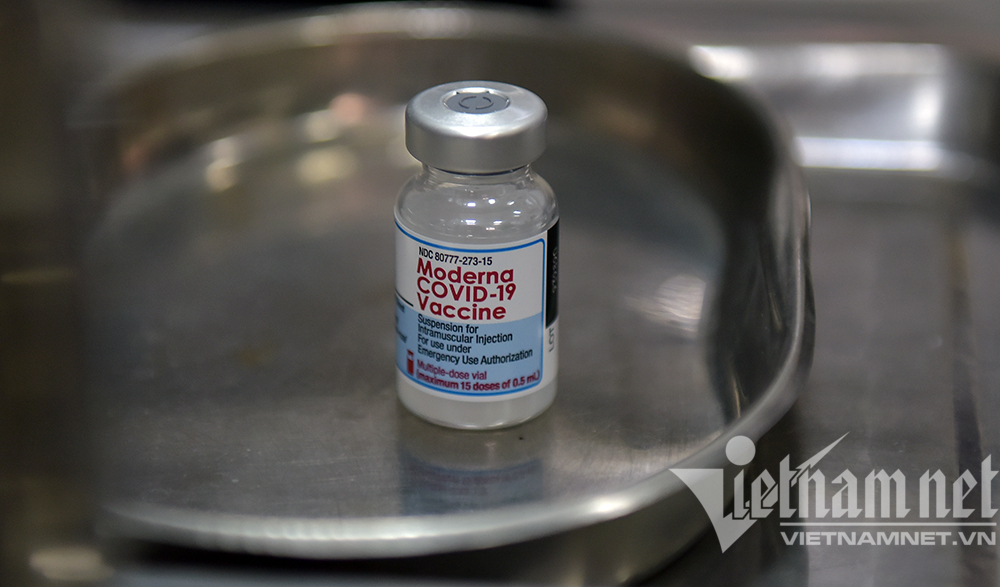 Hoan Kiem district has received 16,000 vaccine doses, including nearly 7,000 doses of Moderna vaccine and the rest are Astra Zeneca vaccine.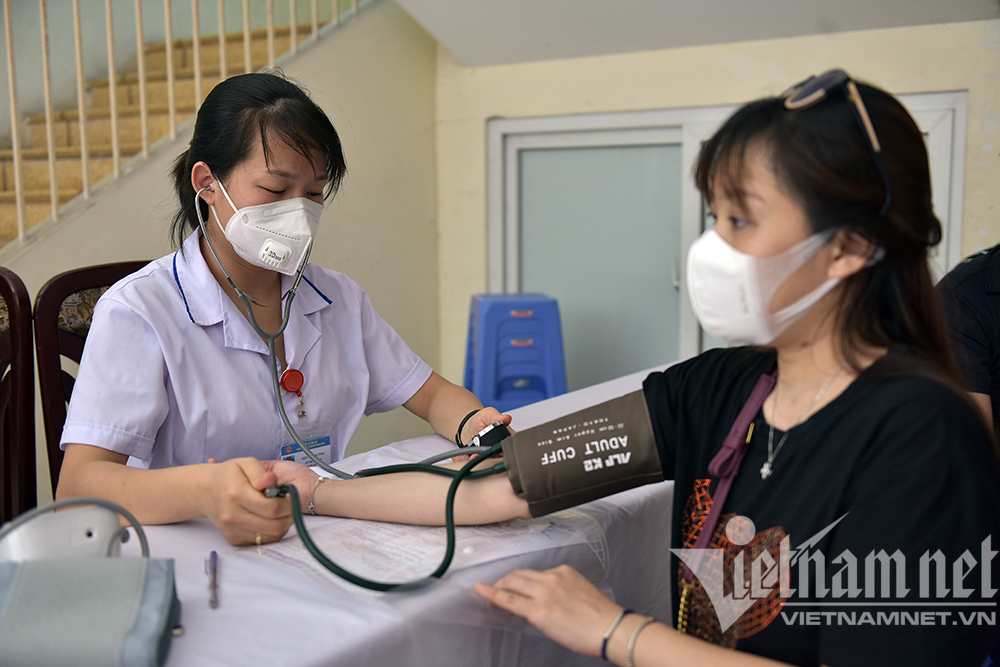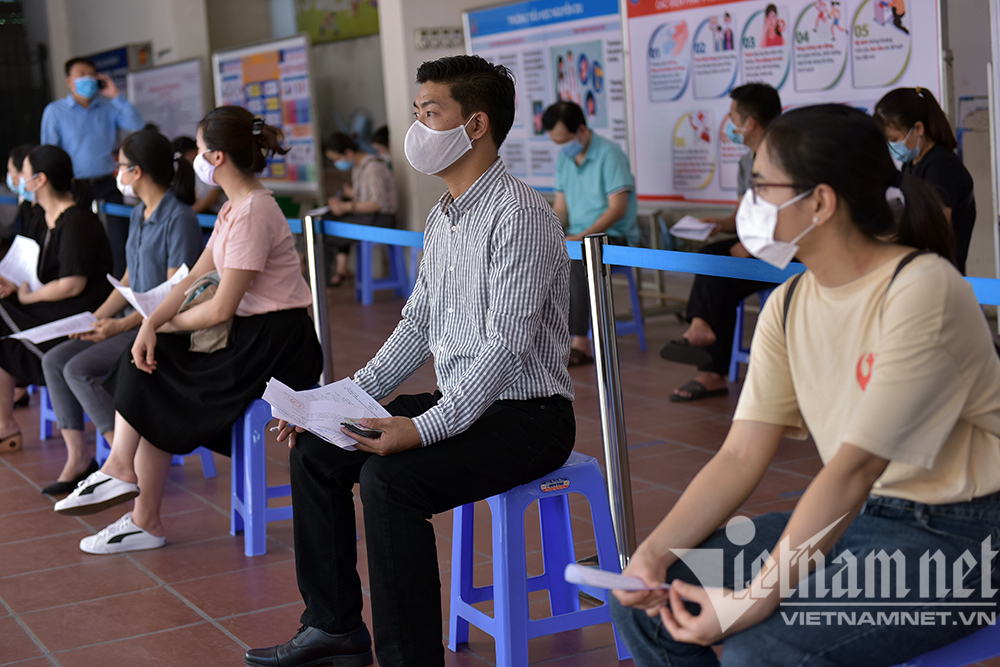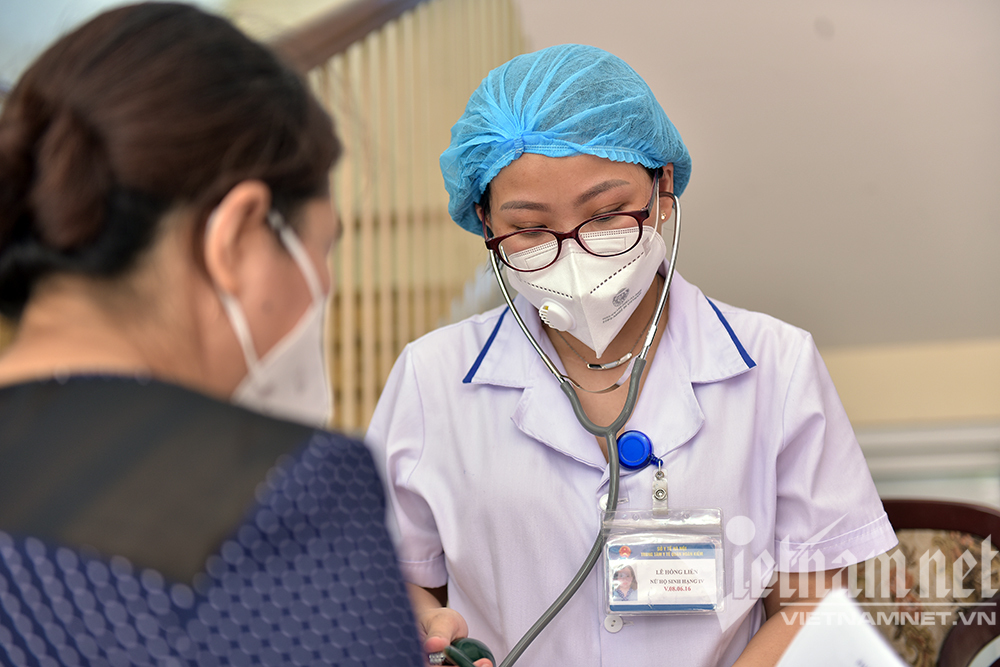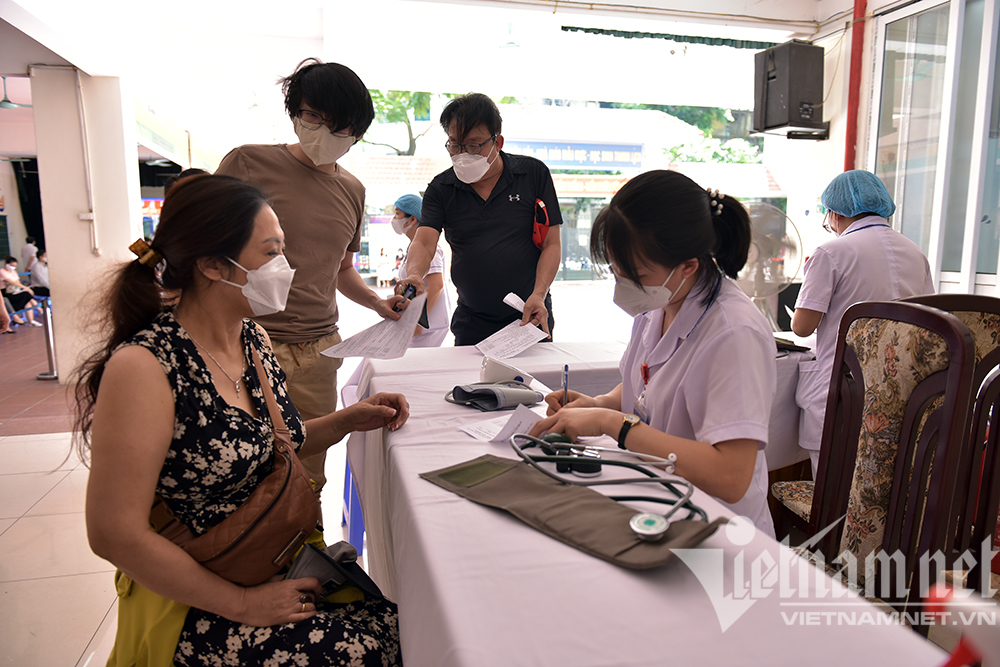 A vaccination site at Nguyen Du Primary School (Ly Thai To ward, Hoan Kiem district).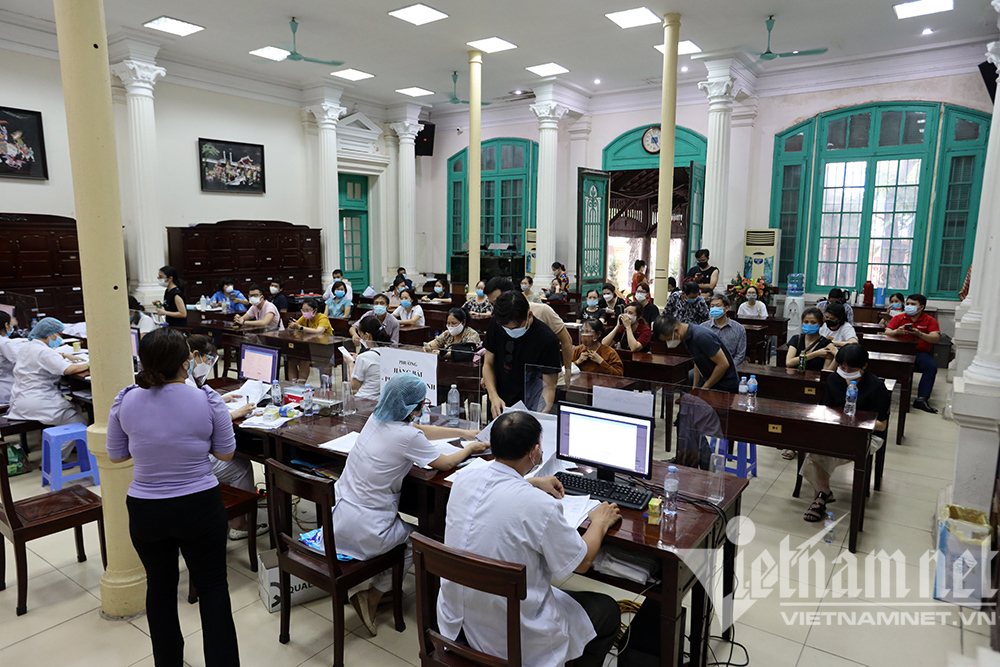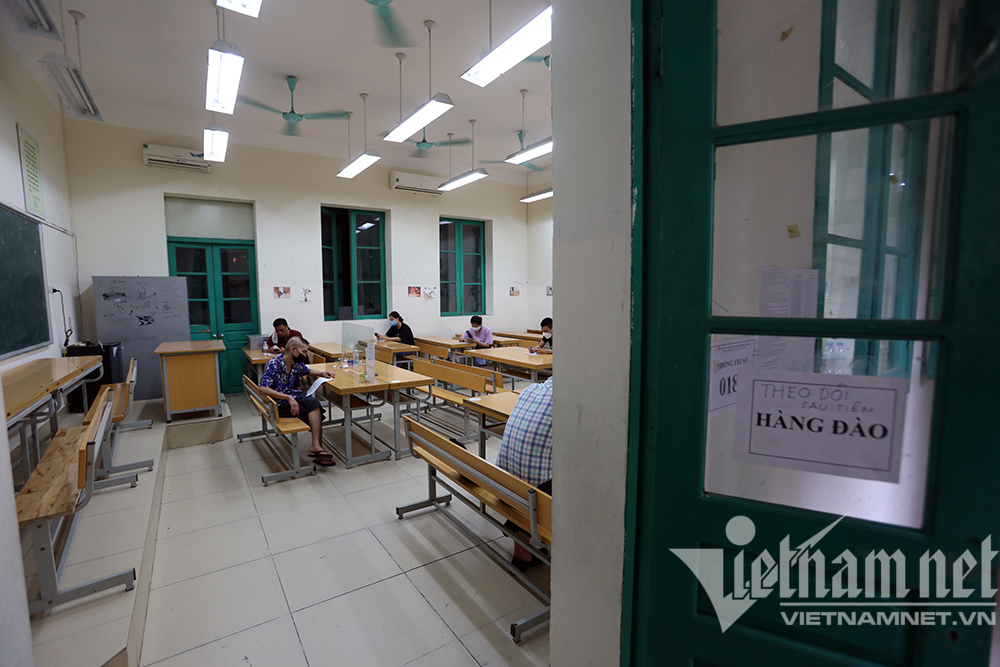 Vaccination site at Trung Vuong Secondary School - Hanoi.
Pham Hai

Believing that the market coupon model first applied in Tay Ho ensures social distancing, Hanoi Party Committee Secretary Dinh Tien Dung said the model should be used in all districts.

Hanoi Party Committee Secretary Dinh Tien Dung warned that the city needs to tighten discipline or it will waste the 15 days of social distancing mandated because of the Covid-19 outbreak.