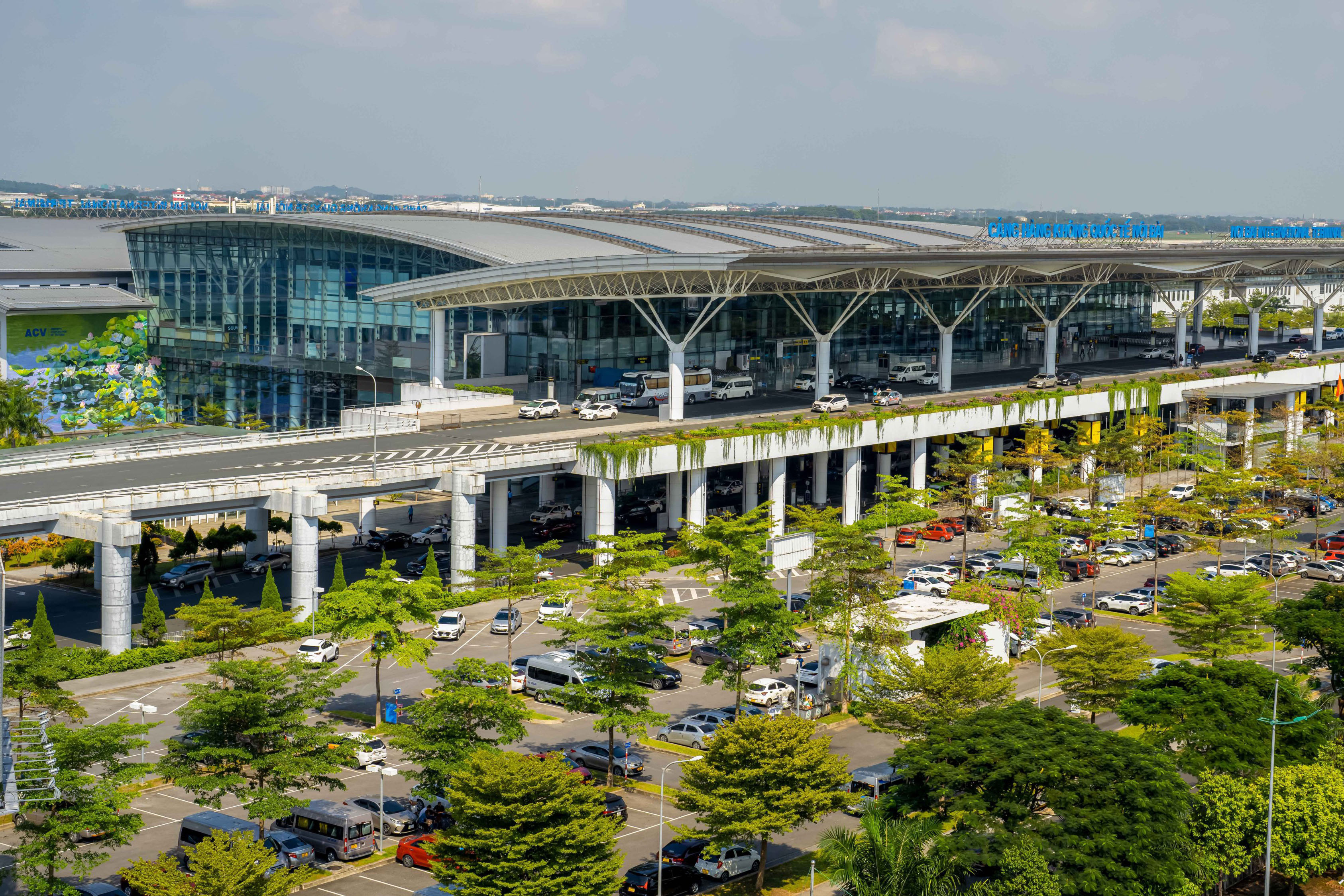 The Hanoi People's Committee has submitted a statement to the city's People's Council on the use of space and urban infrastructure in the adjusted overall plan by 2045, with a vision towards 2065.
The Noi Bai International Airport will be the most important gateway in international exchanges in the north and in Hanoi.
It is expected that Noi Bai would have passenger traffic of 60 million passengers a year by 2030 (the area is 1,500 hectares). The figure would be 100 million after 2030 (the area would be 2,200 hectares, to be expanded towards the south)
A second airport in the Hanoi area will be in the south and southeastern part. It will be a domestic airport with sufficient conditions to turn into an international airport when necessary.
The second airport is expected to have a capacity of 30-50 million passengers a year and a total area of 1,300-1,500 hectares, to be deployed after 2030.
Hanoi is considering two options for the second airport. With the first option, the airport would cover an area of 1,300 hectares in four communes – Tan Uoc and Thanh Van in Thanh Oai district, and Tien Phong and Tan Minh in Thuong Tin district.
Once the airport is built, site clearance will be implemented on 52 hectares, with 5,000 people affected. A 500kv transmission line will also have to be removed.
The advantage of the first option is that the distance between the airport and the central area is 20-30 kilometers, near the Phap Van - Cau Gie Highway, 1A and 21B Highways, Belt Road No 4 - capital city area, and the high-speed North-South Expressway, and 2A urban railway.
However, some problems will have to be solved if Option 1 is chosen: Hanoi will have to adjust the alignment of the southern economic backbone, as well as build an urban railway route from Ha Dong Station across the new airport to connect to the Phu Xuyen satellite urban center.
With Option 2, the airport would cover 1,700 hectares in five communes in Dong Tan, Minh Duc, Tram Long, Kim Duong and Hoa Lam in Ung Hoa district, and 10,000 people will be affected.
The advantage of Option 2 is that there is the southern spatial axis connecting the central urban area with the airport. However, Hanoi will have to build a new railway route connecting Ha Dong station and the airport (32km) and remove the 500kv transmission line. Besides, the Huong Son historical relic will be affected by the noise.
Tran Thuong