VietNamNet Bridge – An exhibition entitled Ever Shining Faith opened yesterday in Hanoi featuring revolutionary heroes such as Nguyen Duc Canh, Tran Phu, Le Hong Phong, Ha Huy Tap and Nguyen Van Cu.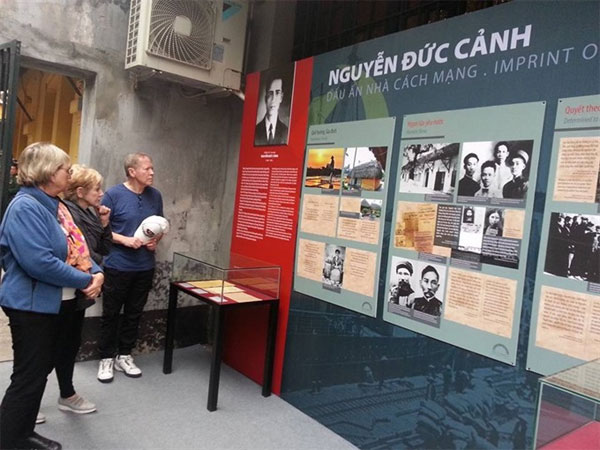 Shocking: Foreign tourists learn about colonial history at the exhibition. — VNS Photos Minh Thu
A leader of the Communist Party, Canh, a young man, was described as a great impersonator. Wherever he went out, he carried an old bag with vegetables, onions and a duck inside so that he looked like a professional cook to fool the French, according to his biography published by the National Political Publishing House in 2015. The exhibition contributes to celebrations for his 110th birthday (1908-32).
He and the other heroes featured at the exhibition steered Vietnam through the stormy, colonial period. Even though they were often tortured in prisons known as "hells on earth", these soldiers remained loyal to revolutionary ideology.
They lived, fought and often died with the strong belief that the revolution would eventually succeed.
Canh was born in the northern province of Thai Binh. Offended by the bruitality of colonialism, he soon awoke to revolutionary ideas, becoming a senior Communist soldier. He stood firm for the rights of the working class as one of the leaders of the Communist Party of Vietnam.
When he was a student, he actively joined in movements, including the struggle for the release of patriotic scholar Phan Boi Chau (1925). In 1929, he became a founder of the first branch of the Communist Party in the country, the Indochinese Communist Party.
In February, 1930, he attended a meeting to found Vietnam's Communist Party and was appointed Party Secretary of Hai Phong City.
In April 1931, he was captured by the French and imprisoned in Hanoi's dreaded Hoa Lo Prison. Facing the death sentence, Canh kept his spirit and struggled to "turn the colonialist prison into a school of revolution".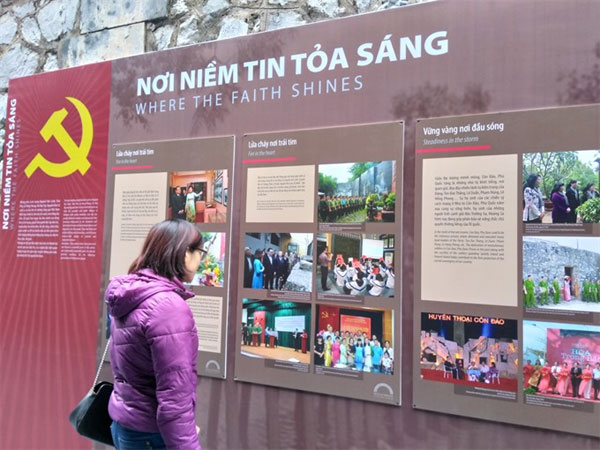 The fight: The exhibition features the lives and careers of leaders of the Vietnamese Communist Party.
Like hundreds of others, he stepped fearlessly towards the guillotine in front of other shackled prisoners, becoming a symbol of sacrifice for the freedom of the nation.
"His revolutionary career lasted for about 10 years because he was executed when he was only 24. However, his dedication to his people and the Party was tremendous," said Truong Minh Tien, vice-director of the Ha Noi Department of Culture and Sports.
"His contribution will be remembered eternally," he said.
The exhibition, presented in English and Vietnamese, will run until February 14 at Hoa Lo Prison site, 1 Hoa Lo Street, Hanoi.
VNS