The lake is having two kilometres of handrails replaced.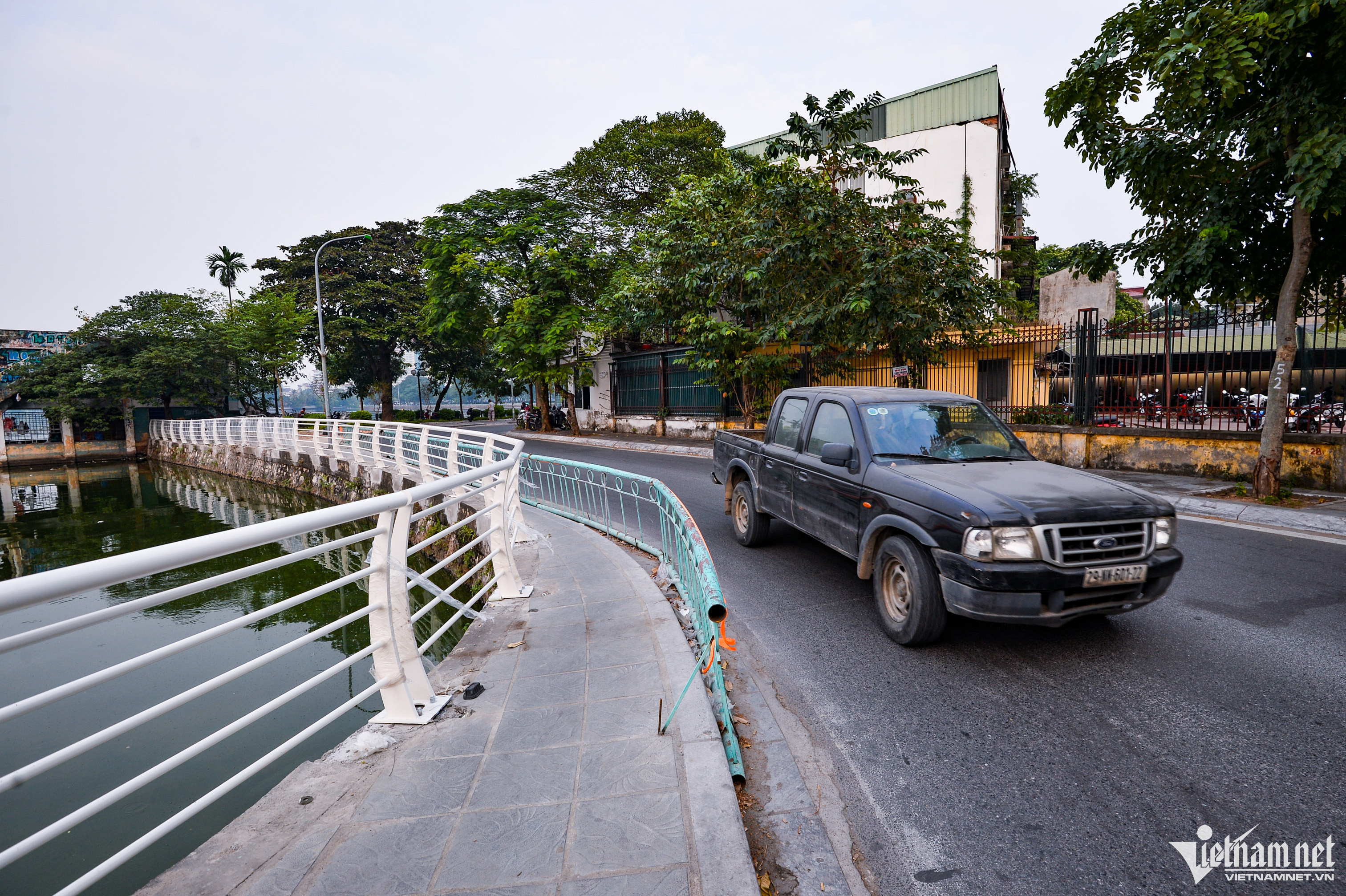 Covering more than 500 hectares with a perimeter of around 15 kilometers, West Lake is famous for its serene and tranquil beauty, the density of solemn historical relics, pagodas, and rows of restaurants and coffee shops.
The section runs from Nguyen Dinh Thi to Trich Sai streets. Decorative lighting is also being installed.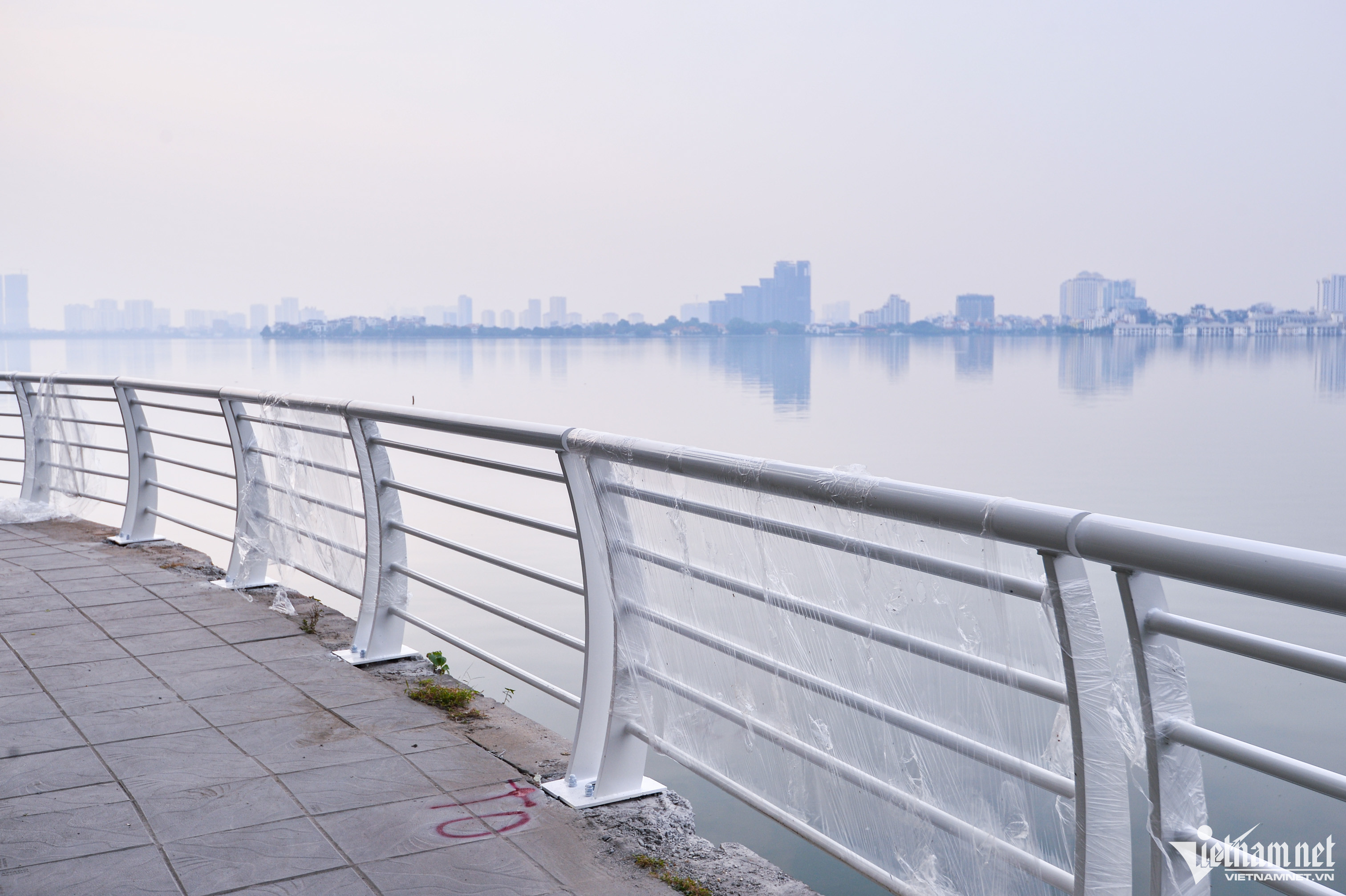 Hanoi's authorities have recently replaced degraded railings, set up a lighting system, and renovated the sidewalk around the lake.
The new railings are 1.1-1.4 metres high. The two-kilometer stretch of green railing that surrounds the lake, installed in 2004, has deteriorated, marring the urban aesthetic.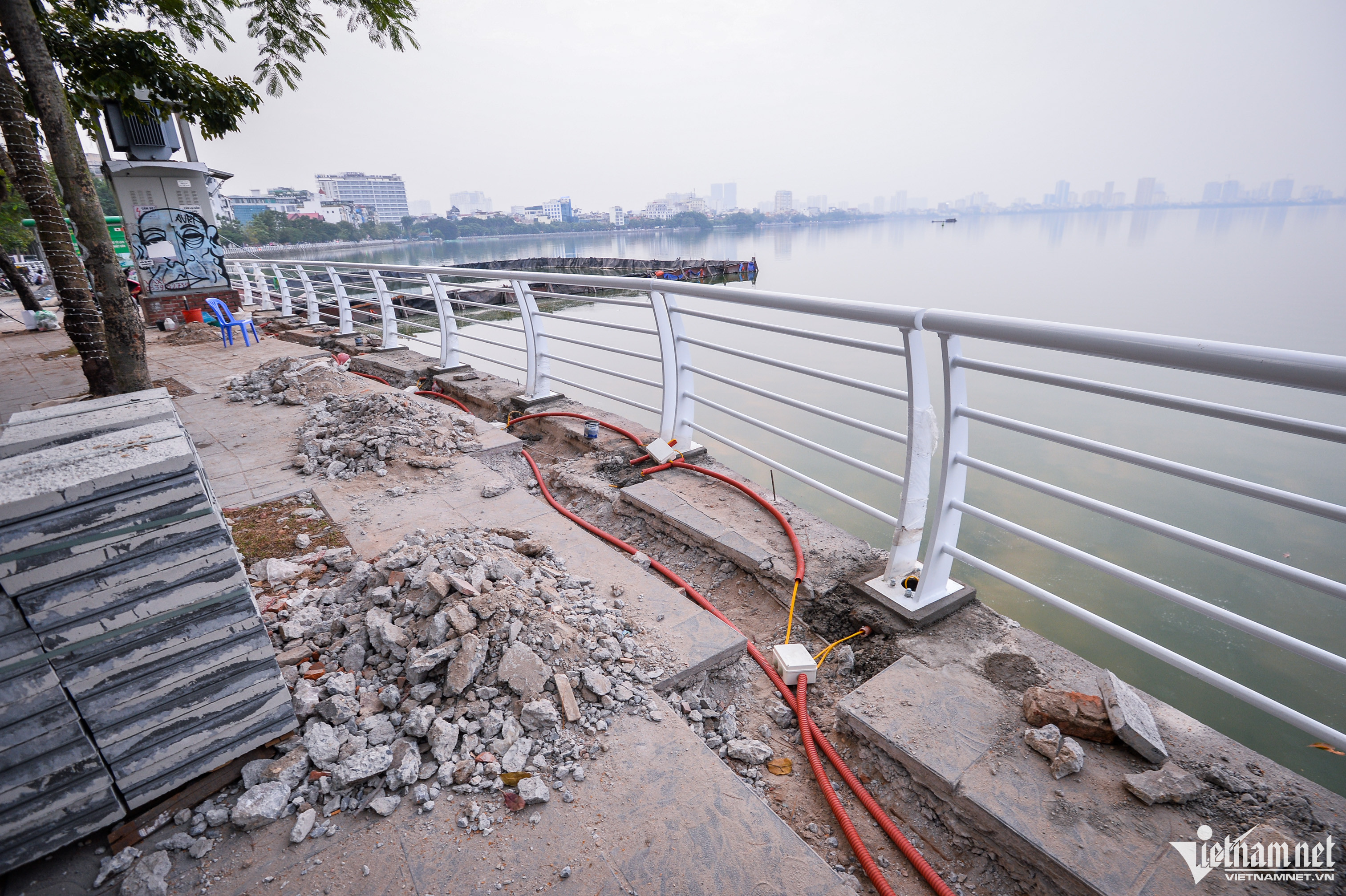 The work will cost VND12 billion (USD483,470).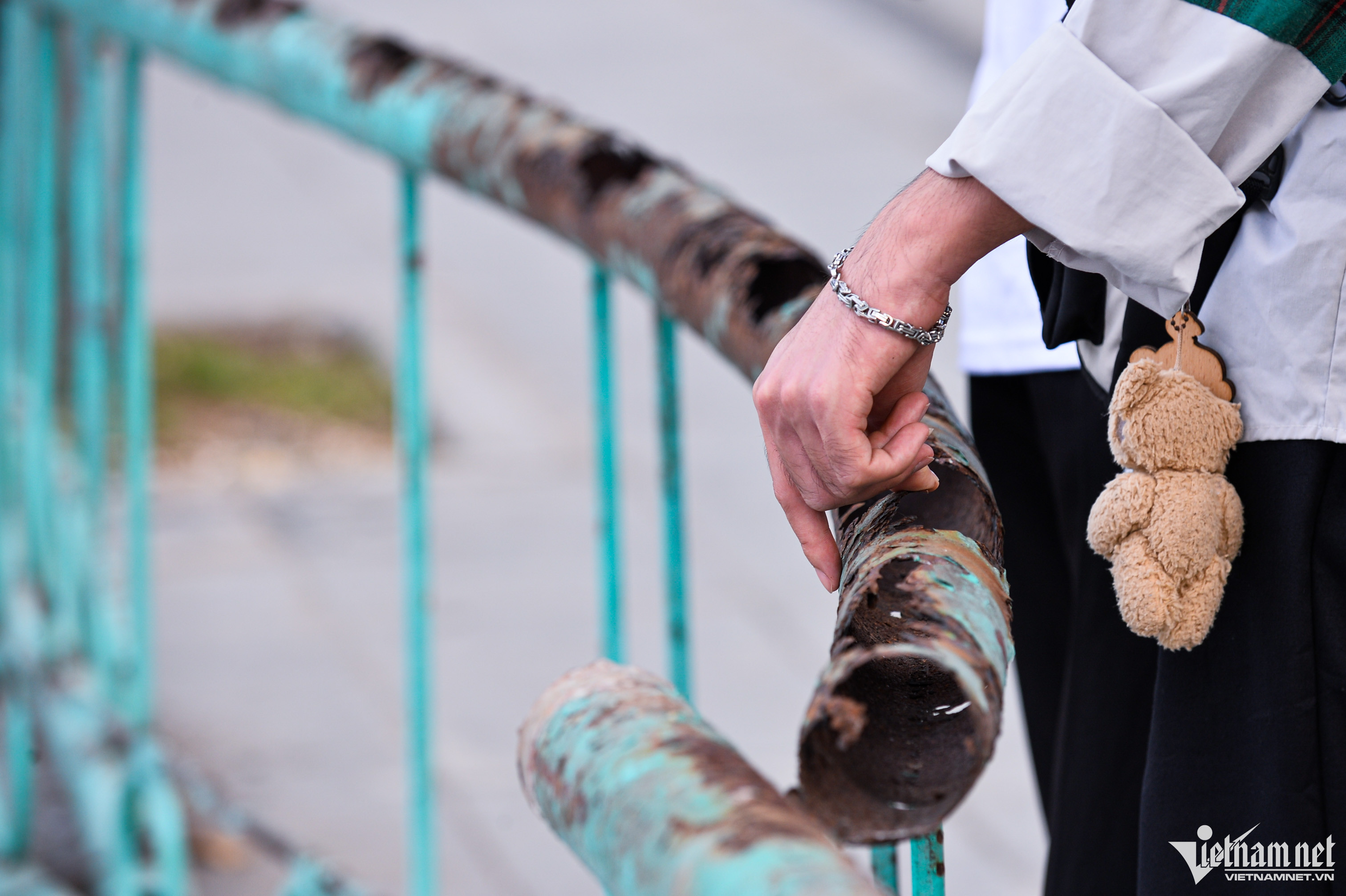 The old railings installed around Hanoi's largest lake have deteriorated. Earlier, the section of railings from Lac Long Quan to Nguyen Dinh Thi streets were replaced.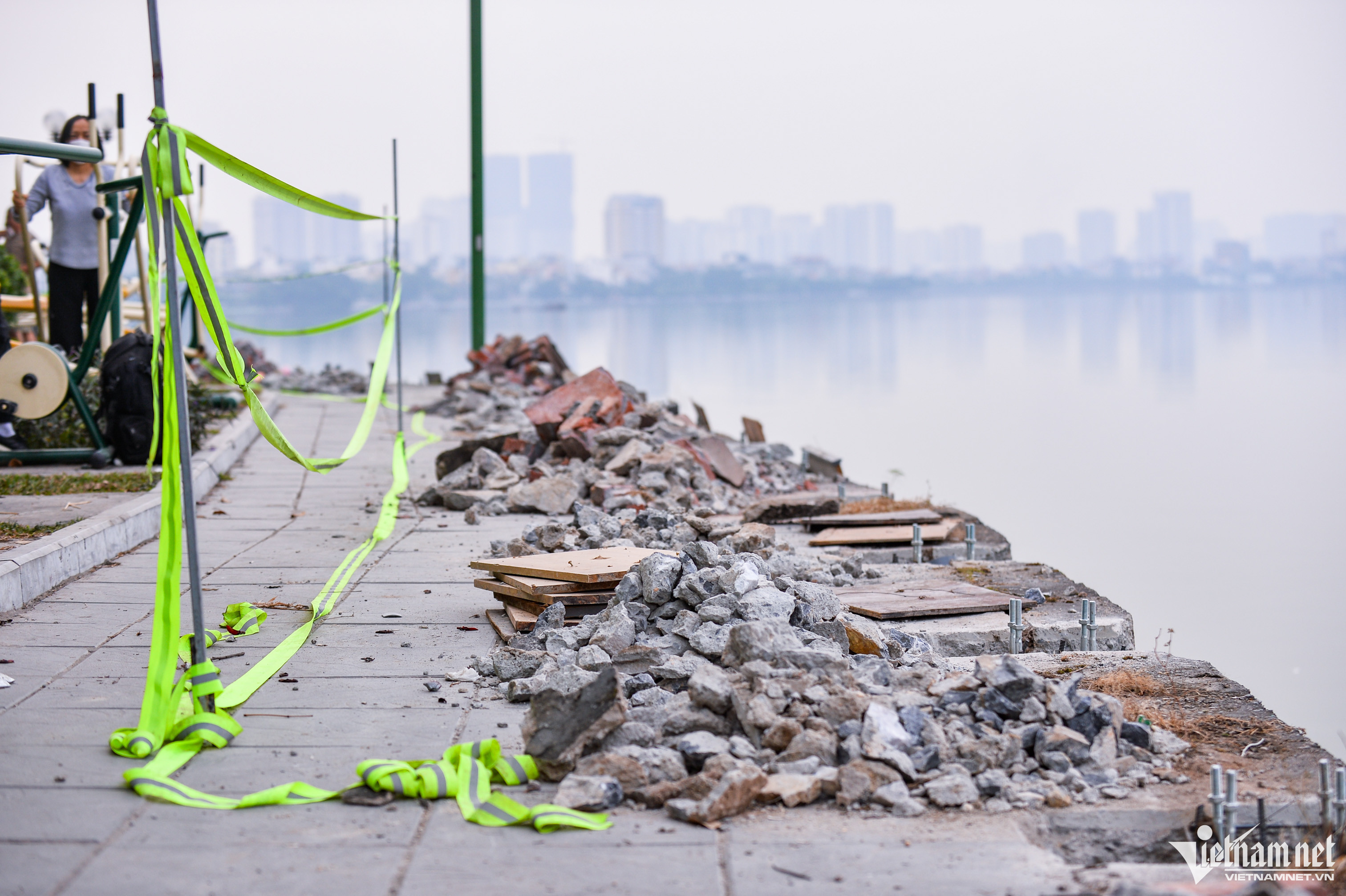 Workers are rushing to replace railings around West Lake to meet the planned schedule. A worker is drilling the concrete layer to set underground electric wires.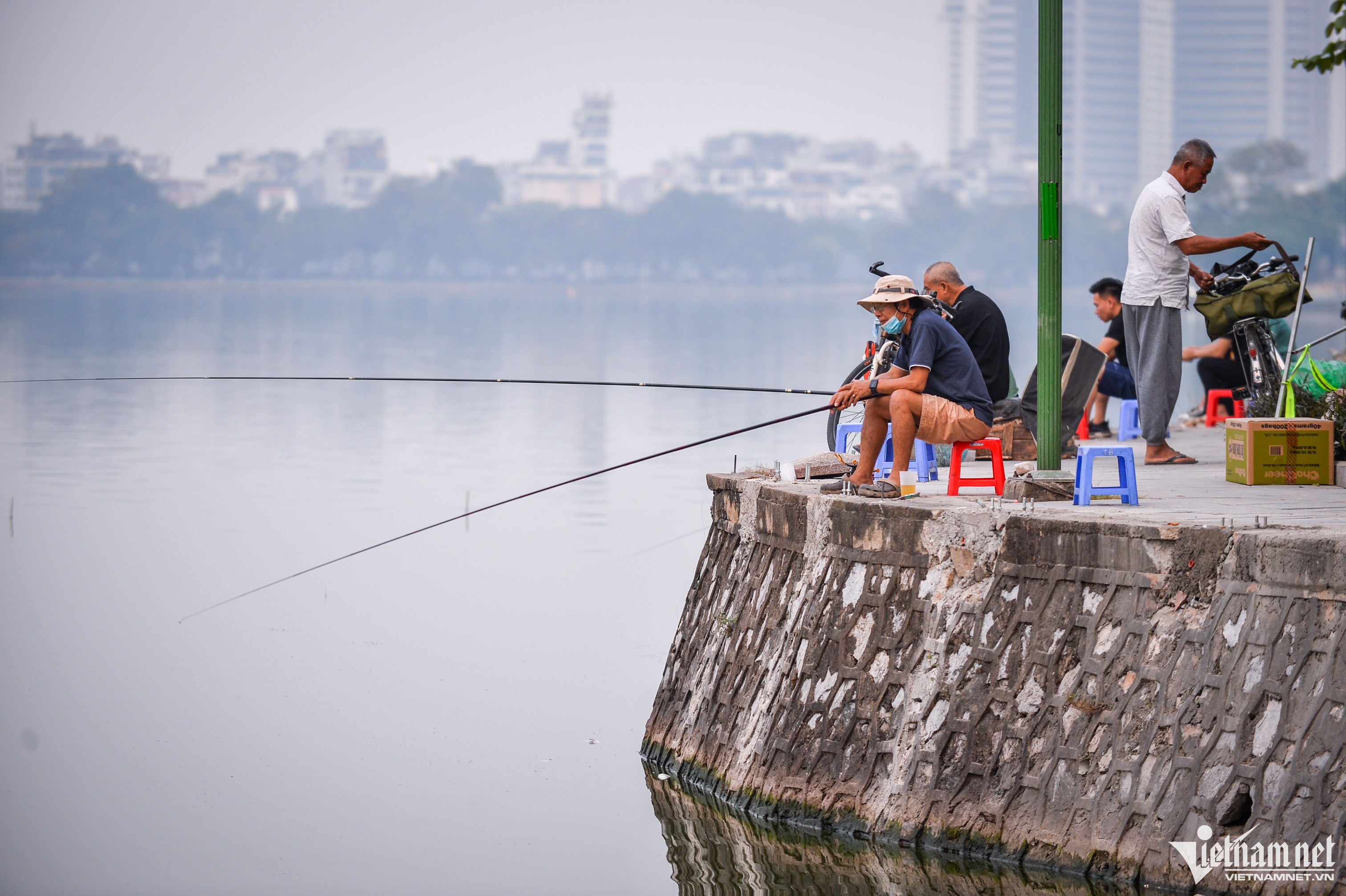 People still go fishing in the lake.
The total investment for the West Lake renovation project is more than VND12 billion (around US$484,000).
Parts of railings that feature Khue Van Cac, the Constellation of Literature pavilion inside the Temple of Literature in Hanoi, remain in place.
Aside from the railings, authorities also set up a new lighting system using LED light bulbs at West Lake.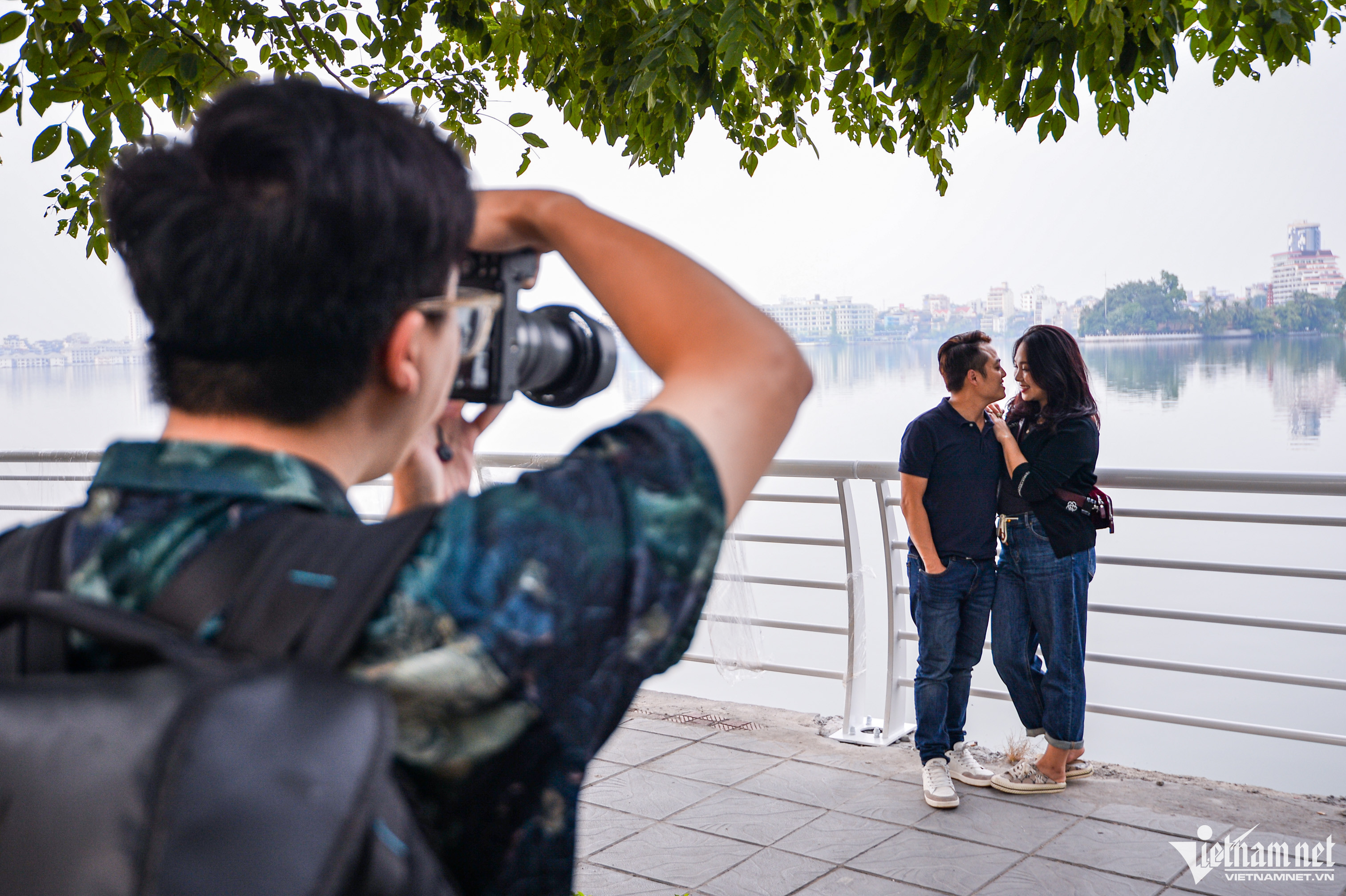 West Lake is one of Hanoi's most popular tourist attractions where locals often walk or do outdoor exercise. Young people often take photos at the lake to save their beautiful moments.