Hanoi proceeds with park revitalization program
The implementation of Hanoi leaders' promise to revive parks has begun: admission to Thong Nhat Park is now free after the removal of the fence, and Con Coc Flower Garden has a new look. However, there are still many things that need to be done.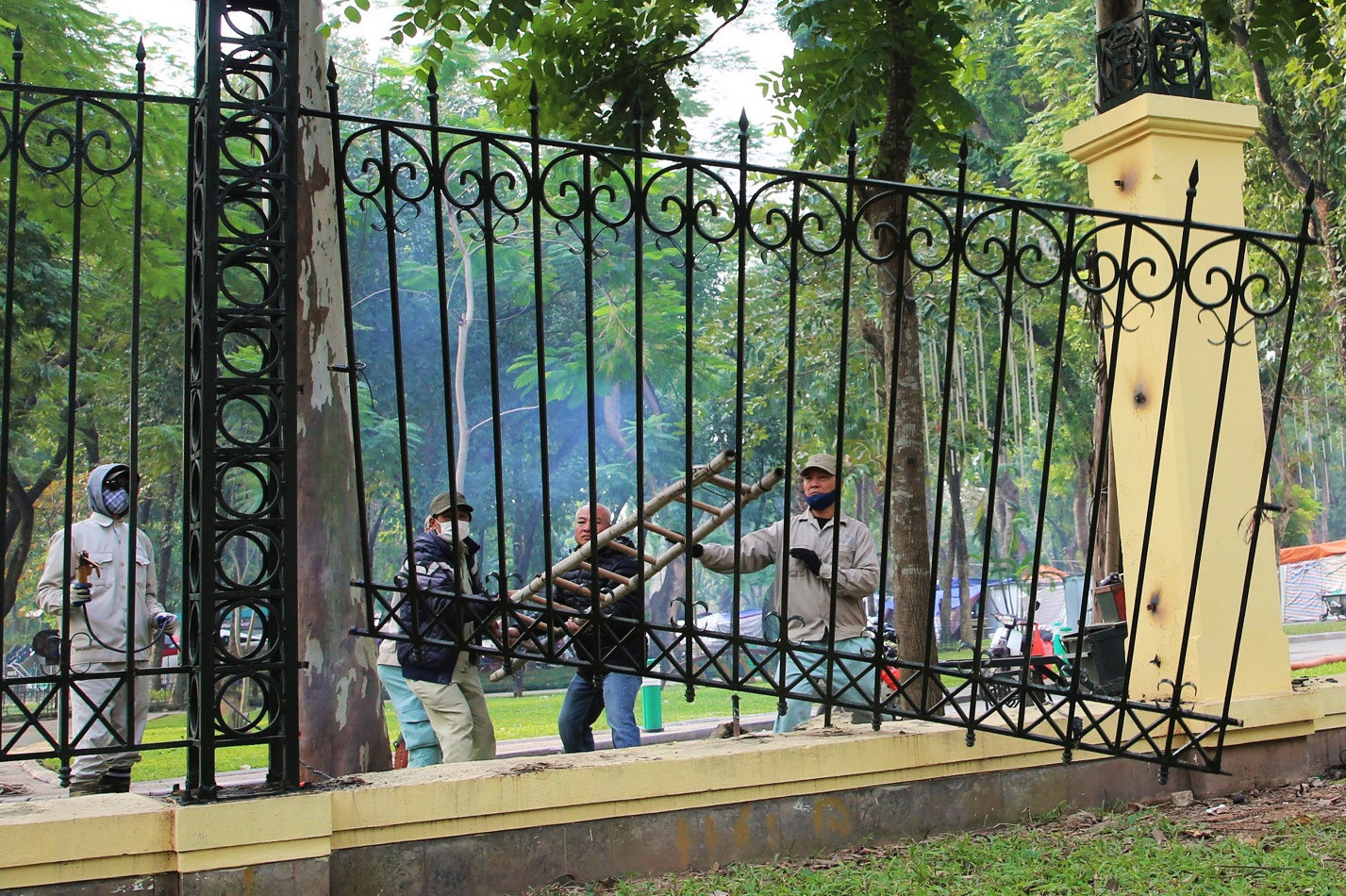 More than 400 meters of fence at Thong Nhat Park that faces Tran Nhan Tong street were removed one month ago. From now on, the admission to the park will be free. Thong Nhat Park now has people going in and out in great number to practice physical exercise, walk and organize outdoor activities.
As the barriers have been removed, Thong Nhat is now connected directly with Tran Nhan Tong street and Thien Quang Lake, creating a large space for Hanoians.
"The park has been revived," said Nguyen Thi Tuyet, who lives on Nguyen Dinh Chieu street in Hai Ba Trung district. "Not only locals go to the park to practice physical exercise, but people from other areas also come to enjoy the green space and relax."
She hopes that the fences that face Nguyen Dinh Chieu, Dai Co Viet and Le Duan streets will also be removed. She also wants the items in the park to be upgraded. If so, the 50-hectare park in the central area of Hanoi will be brought into full play.
Meanwhile, Con Coc Flower Garden in Hoan Kiem district has a new look. Hanoians are satisfied about the design, execution and greenery at the garden as it upgrades the quality of urban public space for local citizens.
Prof Hoang Dao Kinh, former chair of the Vietnam Association of Architects, said that many months ago, people rarely stopped at the garden to enjoy landscape or seek peace there.
Kinh praised the planning and upgrading of Con Coc Flower Garden. There is a fountain surrounded by a large space paved with stones, while green spaces have been set up to serve people's demand for relaxation.
Tran Anh Tu, general director of Thong Nhat Park, told VietNamNet that the free admission to the park began on January 1, 2023. The admission ticket sales have stopped at seven entrance doors.
Nguyen The Cong, deputy director of the Hanoi Construction Department, said Hanoi is going to design a plan to renovate degraded parks, including Bach Thao (Botanical Garden) and Thu Le Park.
Bui Thi An, a National Assembly Deputy, while praising the implementation of Hanoi Mayor Tran Sy Thanh's promise to revive parks, said it would be better to set up a channel that supervises park improvement and upgrading.
Hanoi plans to build six new parks and upgrade 50 parks and gardens by 2025.
Quang Phong