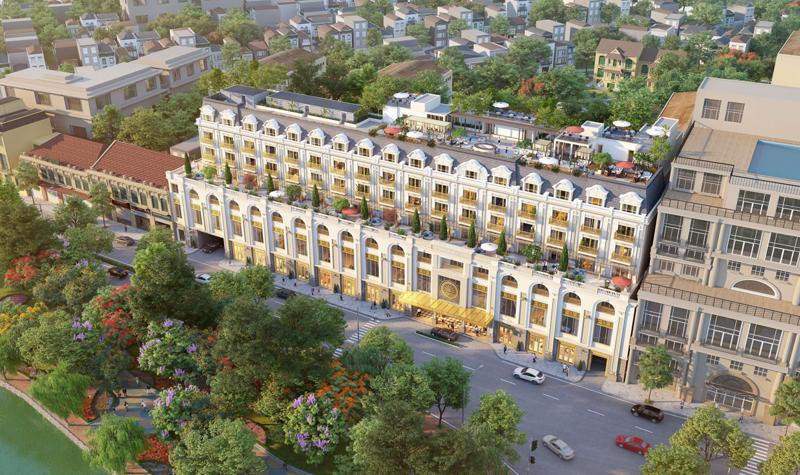 The capital welcomed 8.14 million visitors in the first four months, a 74 per cent increase year-on-year, according to the municipal tourism department. Domestic tourists were estimated at 6.7 million and international visitors 1.44 million, far exceeding the figure recorded in the same period of 2022. Tourism receipts were estimated at VND30.15 trillion ($1.28 billion), up 2.2-fold compared to the same period last year.
According to Savills Vietnam, in the first quarter, hotel guests in the capital rose 220 per cent year-on-year, to 1.1 million. Of these, 339,000 were domestic guests, up 21 per cent, and 712,000 were international guests, up 1,400 per cent.
Hotel supply in Hanoi during the first quarter totaled 10,260 rooms in 17 5-star hotels, 18 4-star hotels, and 31 3-star hotels, up 1 per cent year-on-year. The increase in tourist arrivals led to an improvement in hotel occupancy, by 58 per cent on average, up 9 per cent quarter-on-quarter and 35 per cent year-on-year. The increase in demand also led to an increase in the average room tariff.
Mr. Matthew Powell, Director of Savills Hanoi, said the capital's hotel market is recovering positively, driven by an increase in the number of domestic and international tourists. This recovery has had certain impacts on occupancy as well as the financial situation of hotels. "I expect the hospitality market to record a stronger recovery as the number of international tourists increases," he added.
With China's resumption of group tours to Vietnam and regular flights between the two countries having resumed, the return of visitors from this important source market is expected to be a driving force in the recovery of the hotel segment, both from leisure and business travel.
In terms of supply, Hanoi is expecting two new projects this year with a total of 471 rooms, and 66 new projects with 11,123 rooms are expected from 2024 onwards. Of these, the number of 5-star hotels accounts for 61 per cent. Notable projects include L7 Westlake, Dusit Tu Hoa Palace, The Ritz Cartlon, Four Seasons, Waldorf Astoria Hanoi, and Fairmont.
This will be a positive addition to the hotel supply, especially the luxury hospitality segment, in Hanoi, Mr. Powell said. He also emphasized the appearance of branded apartments as well as 3 and 4 star hotels in the inner city and surrounding areas, which will increase the diversity of tourism products on the market.
"Vietnam has been planning and orienting the development of its tourism industry towards sustainability, through the promotion of information technology and achievements in Industry 4.0, to develop sustainable and smart tourism," he went on. "Tourism has become a spearhead economic sector."
The government has also recently taken proactive action with international partners to cooperate in further developing Vietnam's tourism industry and hotel segment, he added.
"Thanks to its natural and economic advantages, Vietnam is still known as a destination for resort tourism and especially business travel. Not only that, the country is a bright spot in attracting foreign investment. The wave of investment pouring into Vietnam is expected to create major demand in the hotel industry thanks to rising demand for accommodation among foreign experts and workers."
Source: VN Economic Times