The Hanoi People's Committee this week began renovations on an ancient French building located in a prime location with two facades covering nearly 1,000 square meters.
The work has started in a French-style villa at the intersection of Tran Hung Dao and Hang Bai Streets, in the city's downtown district of Hoan Kiem.
This ancient villa, the first of its kind in the capital city, is one of the most typical villas located in downtown Hanoi but has been abandoned for years and is in serious disrepair.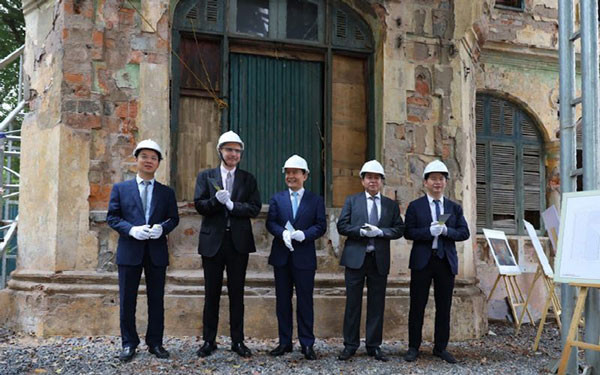 The project is part of a cooperation agreement between authorities of Hanoi and France's Ile-de-France region on conserving the so-called French Quarter in the capital city since 2007.
The developer is the Management Board of Hoan Kiem Lake and Hanoi Old Quarter, while experts from the Ile-de-France region will provide technical support, according to the Chairman of the Hoan Kiem District People's Committee, Pham Tuan Long.
"Built in the early 20th century, this is one of the properties that still retain colonial architectural traits. The renovation will follow the methods that are being applied in France to serve as a model restoration project for similar French-era edifices in Hanoi," Long said.
He added that after being revamped, the villa will function as a French cultural exchange center where heritage enthusiasts can learn about the formation of the French Quarter in Hanoi, and the interaction between the French and Vietnamese cultures during the first half of the 20th century.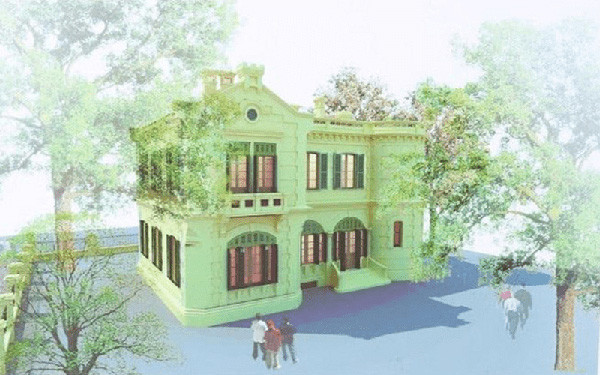 Besides, the villa is expected to become a tourist attraction and will be an ideal place to hold promotional events for Vietnam-France trade and economic cooperation.
"The villa will be restored on the principle of keeping as many original items as possible, using both conventional and modern technical solutions. The renovation is expected to be complete in March 2023," the chairman stressed.
Currently, Hanoi has around 600 century-old villas which are under the management of the Hanoi Housing Management and Development Company. Most of them are in the inner districts of Ba Dinh, Hoan Kiem, Hai Ba Trung, Dong Da, and Tay Ho.
These villas are works with many cultural and architectural values ​​associated with a historical period of the capital city.
By 2025, Hanoi aims to renovate 60 villas and other structures managed by the municipal authorities and the Vietnamese Government.
Source: Hanoi Times