Hanoi to close fruit shops lacking proper food safety preparations
The capital city of Hanoi encourages the expansion of safe fruit businesses while clamping down on fruit shops that do not comply with food safety protocols, specifically street vendors.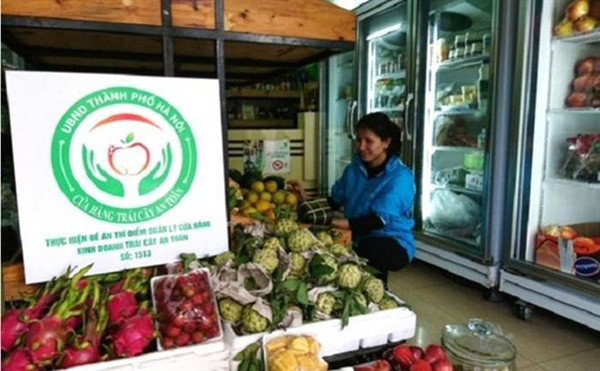 This information was presented in the implementation of a plan named "Increasing management of fruit shops city-wide from 2020 to 2025".
Hanoi aims to have 100 per cent of fruit shops in the city be registered businesses, all fruit salespersons trained on food safety, and all fruit shops certified as "safe fruit shops", with adequate equipment for fruit preservation.
The city will also increase the inspection and management of fruit in circulation, on the criteria of origin, quality and food safety requirements. Fruit shops that do not meet food safety requirements and urban orders are to be removed, specifically street vendors.
According to a recent report by the Hanoi People's Committee, the city currently has 1,652 fruit shops, with 597 specialised fruit stores, and 1,145 grocery stores that also sell fruit. Up to 785 companies are in the fruit-selling business, while the rest are small household businesses.
About 85 per cent of stores in the city are certified by city authorities as meeting food safety requirements, a 15 per cent jump compared to before the city's management plan was implemented in 2020.
Source: Vietnam News