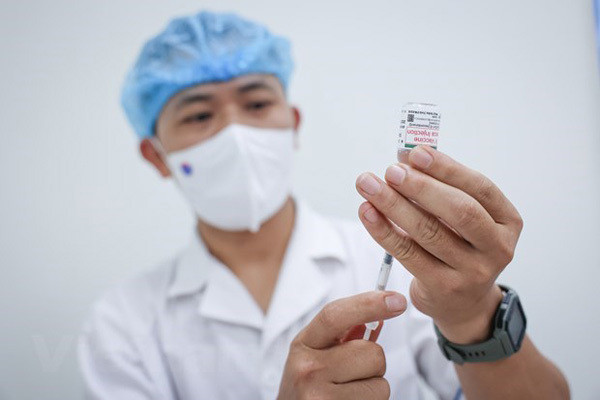 Local people, mostly elderly people and those with underlying illnesses, have recently flocked to medical stations to get their first and second booster shots. Many of them even contacted local authorities to be vaccinated against the virus.
According to the Hanoi Department of Health, just one third of local people in the high-risk group have received their fourth dose (second booster shot) of the COVID-19 vaccine.
In Bac Tu Liem district alone, the vaccination rates among people receiving their third and fourth doses are more than 50% and 23% respectively.
A representative of the municipal Department of Health said that all localities in the capital are deploying the COVID-19 vaccination with the fourth dose this week and they aim to complete the fourth dose vaccination this month.
Currently, the COVID-19 outbreak in Vietnam and around the world has been temporarily brought under control. However, the emergence of new subvariants, including BA.4 and BA.5, has made the pandemic more unpredictable.
Health officials warned people, especially the elderly and those with underlying illnesses, will be susceptible to virus infection when the protective efficacy of the vaccination diminishes with time. They recommended people get their booster shots to help increase their immunity and better protect themselves from virus infection.
Source: VOV