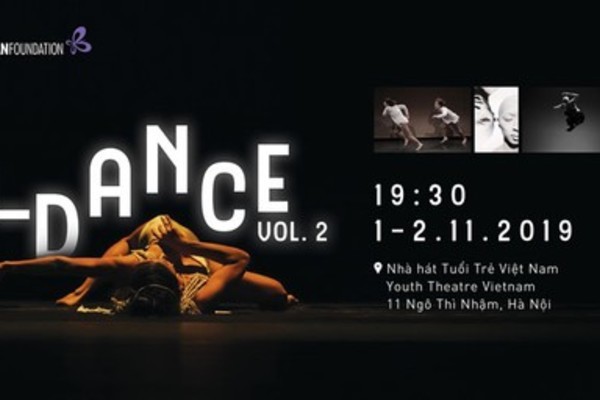 Each show will feature a total of five solo and duo dance routines performed by Japanese dancers.
Those wishing to attend can obtain free tickets at the Japan Foundation at 27 Quang Trung Street in Hoan Kiem district from October 25 at 12:00.
In Japan, dance performances and festivals such as this are held frequently. Each show features a varied style with different contents, whilst many performers choose to pursue their own way in which to express themselves.
In recent years, the Japan Foundation Center for Cultural Exchange in Vietnam has put on a range of stage performances, including mime, contemporary dance, street dance, and non-verbal theater aimed at introducing audiences to the diversity of dance and physical expressions found in Japan.
During last year's event, the centre introduced a J-Dance show in Hanoi to showcase a diverse range of Japanese dances and physical expressions without sticking to a specific genre. This year's event will continue with the same format under another name, J-Dance vol. 2. VOV