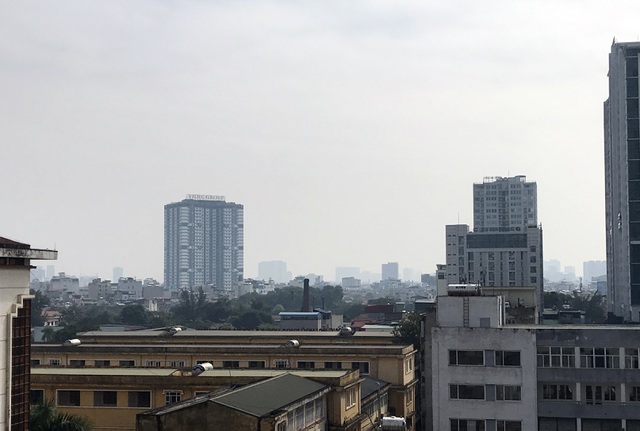 Air pollution in Hanoi worsened on January 6. Illustrative image.
According to the results from 35 air quality monitoring stations in Hanoi, the Environment Protection Department announced that the air quality has improved slightly from the previous day but was still highly alarming.
The results from 16 stations were very bad, and the rest were bad. Some of the most polluted locations are Pham Van Dong, Hang Dau, Minh Khai, and Thanh Cong streets.

The results on the websites of the Northern Centre for Environmental Monitoring showed that air pollution in adjacent cities and provinces was also bad.

One of the causes of pollution is dust is trapped near the ground when the air cannot rise. Moreover, too many vehicles on the streets have worsened the situation.

The Department of Natural Resources and Environment has asked residents to reduce outdoor exercises and stay indoors. Everyone should wear face masks that can prevent fine particles when going out. It's better to use public transport or cars. Dtinews

The Ministry of Natural Resources and Environment (MONRE) has requested provinces and cities thoroughly handle hotspots of air pollution and exhaust gas emissions.