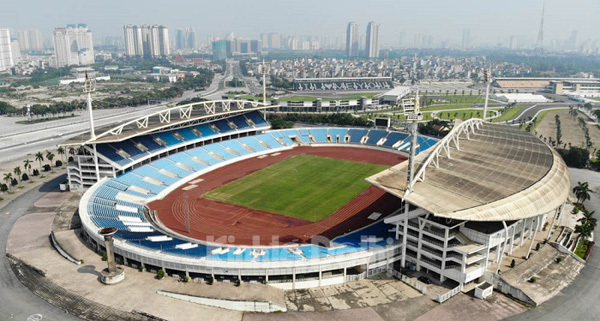 My Dinh National Stadium, located in the campus of the National Sports Complex of Vietnam and 10km from Hanoi's downtown, is a multi-functional complex.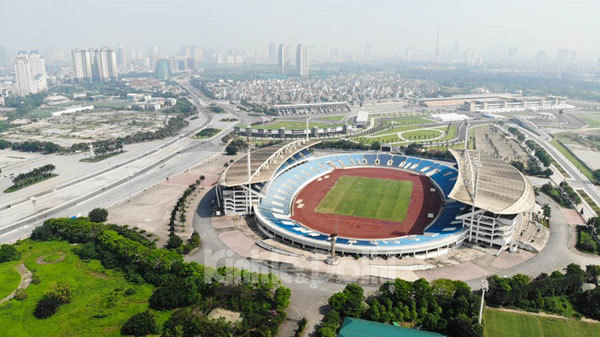 My Dinh Stadium was inaugurated in 2003 with a seating capacity for 40,192 spectators.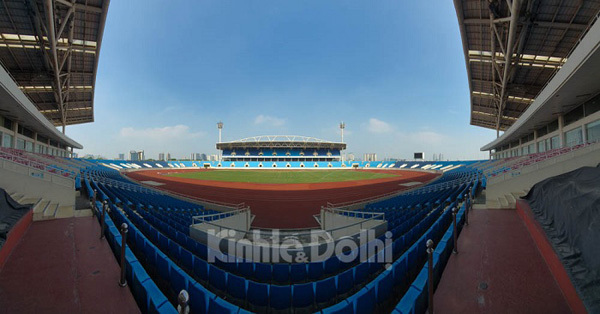 The panorama of My Dinh Stadium is seen from the A-stage.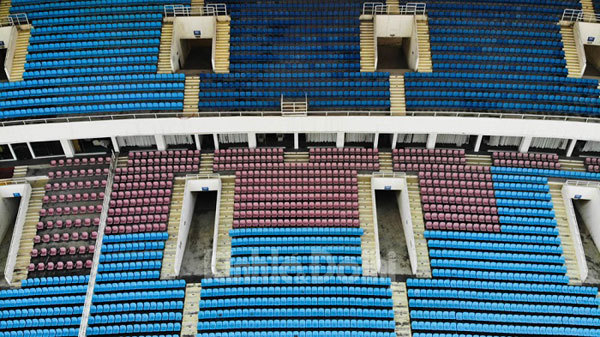 The seat rows of the A-stage at My Dinh yard viewed from above.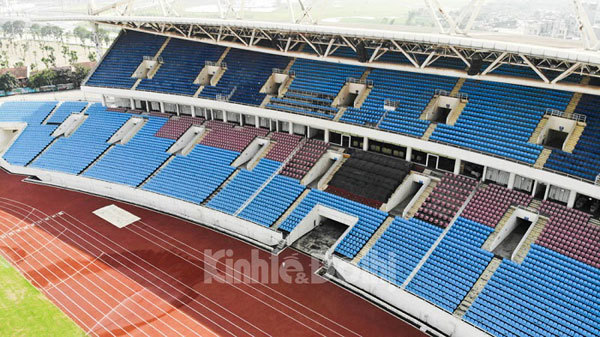 According to AFC, the best stadiums should not only be a symbol of architecture but also home to clubs, teams and fans. Asia now owns some stadiums which have best quality in the world and attract thousands of football fans.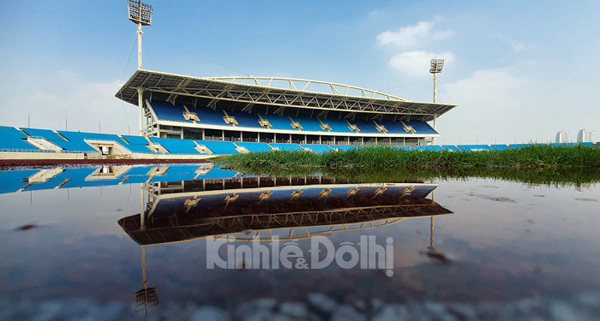 In 2007, My Dinh Stadium was the venue for most of the AFC Asian Cup matches (except for a group B match). In this tournament, the Vietnamese team won 2-0 over the UAE in the opening match, drew 1-1 with Qatar and only lost to the Japanese runner-up before entering the quarterfinals and finishing in the second place.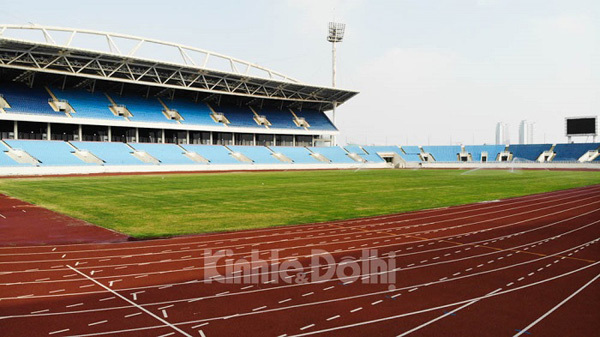 According to the Deputy Director of My Dinh National Sports Complex Nguyen Viet Tien, over the past 20 years, My Dinh Stadium has always fulfilled its role in hosting national political events or domestic and international sport matches.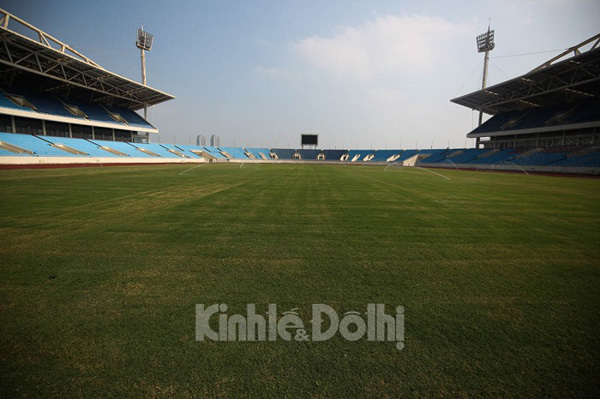 ''Domestic and international friends have highly valued My Dinh Stadium for ensuring the requirements for organizing events. That is an achievement of the country's sports," Mr. Tien said.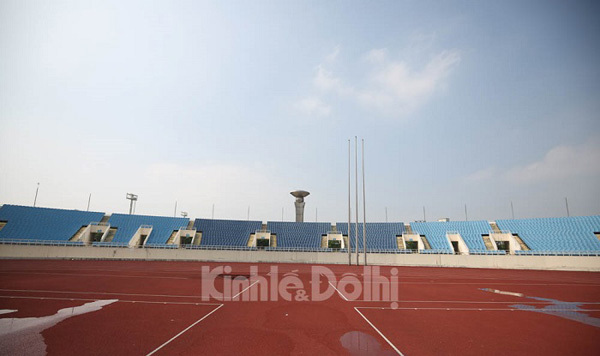 In 2020 and especially in 2021, My Dinh Stadium will be the venue for the AFF Cup 2020 and the 31st SEA Games hosted by Vietnam.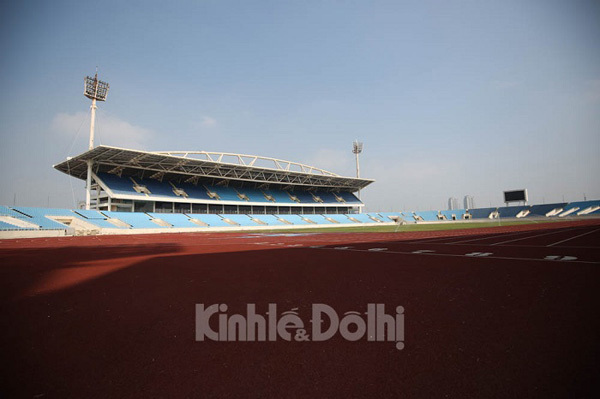 "Therefore, in order to well prepare for the events, the complex as well as My Dinh Stadium has been reviewed, checked and and repaired with the best plan for upcoming events," Mr. Nguyen Viet Tien affirmed.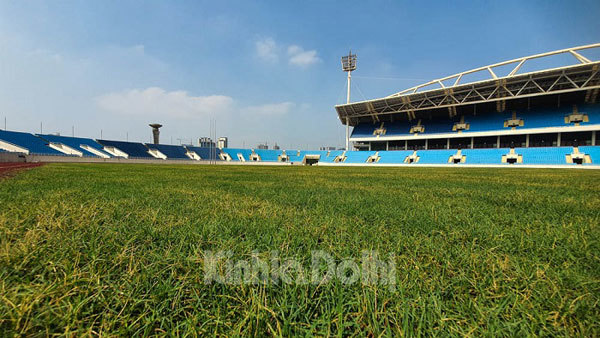 The turf of My Dinh Stadium is periodically cared for to ensure the quality for the national team competition.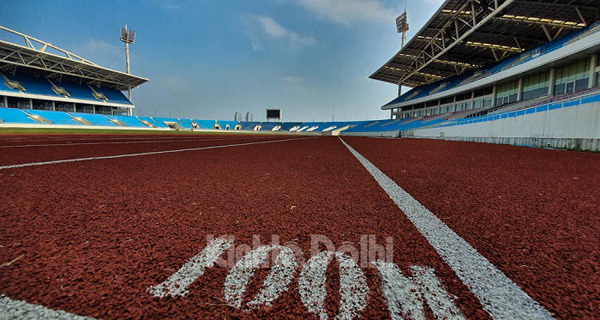 The newly-repaired pitch road surface cost about VND20 billion (US$860,800).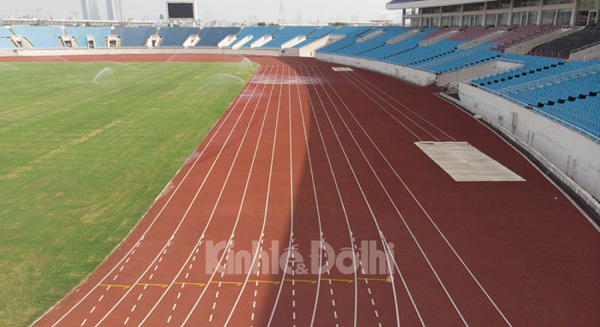 The pitch surface ensures the optimum conditions for track and field competition.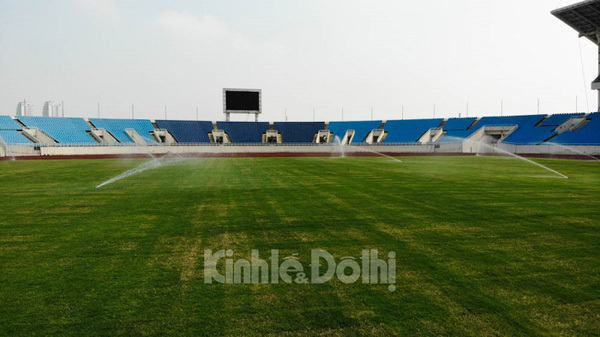 The turf is regularly watered.
Anh Kiet/Ngoc Tu (Hanoitimes)

Hanoi's My Dinh Stadium is being upgraded to host the 31st SEA Games which will be held in late 2021.