Hanoi's tourism lost $3.6 billion in 2020 amid Covid-19 crisis
Hanoi received 8.65 million travelers in 2020, just 30 percent of the figure in 2019. Losses were estimated at $3.6 billion.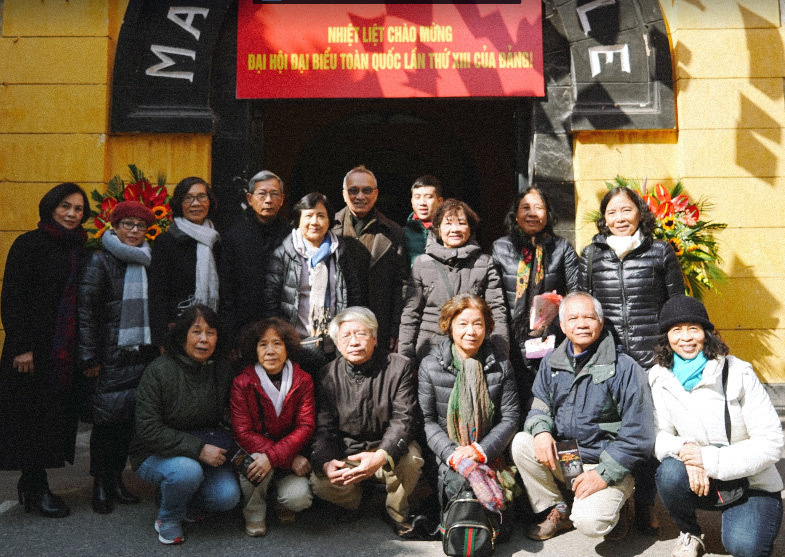 The city aims to attract 15.34 million domestic travelers in 2021
A report from the Hanoi Tourism Department released on January 20 showed a sharp fall in the number of travelers to the capital city in 2020 because of Covid-19.
The total of 8.65 million travelers included 1.11 million foreign travelers, a 84 percent decrease from 2019, and 7.54 million domestic travelers, a 65 percent decrease.
Hotels in Hanoi suffered heavily from the two Covid-19 outbreaks, especially 3-5-star hotels as there were no foreign guests.
According to the Hanoi Tourism Department, 950 out of 3,587 hotels in Hanoi had to suspend operation. The room occupancy rate of 1-5 star hotels was about 30 percent, a decrease of 38 percent compared with 2019.
Around 1,307 travel firms in Hanoi provide both international and domestic travel services. The sharp fall in number of travelers led to 90 percent of travel firms closing or suspending operations.
Since January 2020, 159 firms providing inbound tours and eight firms providing domestic tours have had their licenses revoked.
Thanks to two domestic demand stimulus campaigns, Hanoi's tourism prospered in May, June and July. However, because of the second outbreak, there was nearly no activity in late July, August and early September.
Travel activities had to be reactivated later, while travel firms faced financial, market and workforce problems.
Hanoi decided that the tourism sector should focus on developing the domestic market in 2021 and prepare to receive foreign travelers when conditions permit.
Hanoi has considered three scenarios for tourism development in 2021.
The city aims to attract 15.34 million domestic travelers, equal to 70 percent of 2019 and double the figure on 2020. It hopes that tourism service facilities and hotels will reopen with an occupancy rate of over 45 percent.
At present, 18 hotels in Hanoi serve as quarantine sites for specialists and investors returning to Vietnam, and flight crews.
Hanoi's Vice Mayor Nguyen Manh Quyen has asked the tourism department to deploy new solutions to exploit the great potential of Hanoi.
Hanoi plans to organize many big events and tourism festivals in 2021, including the Tourism Demand Stimulus Festival, Ao Dai Festival, Food Festival and events on the occasion of SEA Games 31.
The festivals are expected to be organized annually.
Hanoi also needs to pay attention to building groups of tourism products to stimulate demand, strengthen links between tourism firms and related businesses, and run tourism promotion programs in key cities and provinces. 
Ngoc Ha

Travel firms have suggested making Covid-19 insurance compulsory for all inbound and outbound travelers as one of the solutions Vietnam needs to apply after it receives foreign travelers again.

Nearly 500 representatives from the Vietnam Tourism Association, the Vietnam Society of Travel Agents, the culture and tourism sector, and involved agencies joined the National Travel Agents Forum 2021 held on January 12.