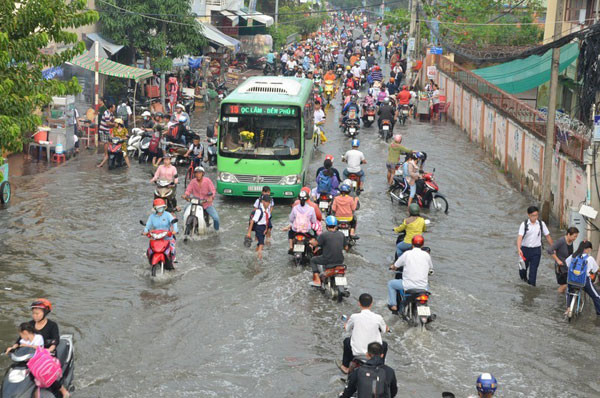 The website noted that Ho Chi Minh City, which has parts along the Mekong Delta, is seriously threatened by devastation caused by flooding and tropical storms.
"The fertile landscape which has been a blessing to the thriving region in Vietnam with people's lives revolving around agriculture, now appears to be their downfall," says World Atlas.
According to the website, scientists believe it is highly likely that most of the eastern districts around the Mekong river will soon be rendered uninhabitable due to the impact of flooding and storms.
"The flat and heavily built-up marshy areas of Thu Thiem are especially susceptible to completely submerging under water before 2030," it added.
While the centre of Ho Chi Minh City may be spared a little longer, it could be severely crippled by an extreme monsoon season.
The other eight cities which could disappear by 2030 include Miami in the United States, Bangkok in Thailand, Amsterdam in the Netherlands, Basra in Iraq, Georgetown in Guyana, Kolkata in India, New Orleans in the US, and Venice in Italy.
Source: VOV