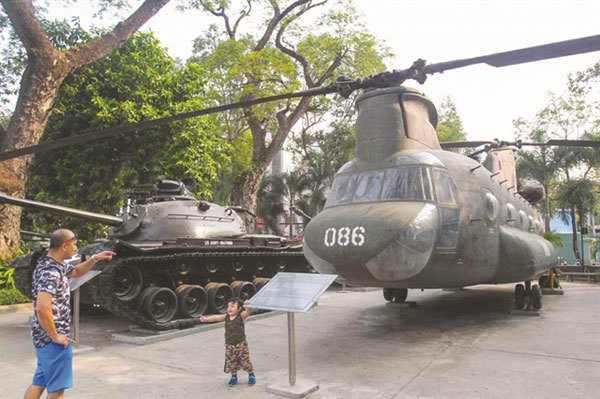 MDIS's School of Engineering and Technology introduces more programmes to meet the increasing demand in the IT and engineering streams. 
The city has numerous museums and each offers a unique theme. While the Vietnam History Museum, the Ho Chi Minh Museum and the Southern Women's Museum are go-to destinations for visitors who would like to learn more about the history of the southern region, the War Remnants Museum and the Ho Chi Minh Campaign Museum attract people eager to learn about the war.
Despite the abundance of museums, many are located far away from each other. Most of the museums are also quite small in scale, without any distinctive architectural imprints, and the layout and display of artefacts at some museums are not appealing, experts told the newspaper.
The city should focus on developing quality museums and create a citywide system that has better impact, they said.
For instance, museums related to the history of HCM City in particular and the southern region in general should be formed into a large museum and considered the main museum of the city.
This kind of museum needs to have a special architectural landmark and should be located in a spacious area with convenient traffic and connections with other cultural sites.
Authorities should consider building this museum in the HCM City Zoo and Botanical Garden area, according to experts.
Small-scale museums should be taken care of as well so that the unique features of some are preserved. For example, HCM City should have a museum in which special agricultural production types and traditional farm tools are introduced. 
Other areas of interest include Vietnamese currencies, costumes, traffic and books, among others. 
Private museums
Museums are often a choice for extracurricular activities out of school. However, experts suggest that the schools' management boards should consider asking their students to write about their experiences at the museum to make it a more meaningful event.
Because many locals do not show much interest in museums, the city should promote activities via social channels and mass media.
Private museums should be allowed since these would improve the diversity of the city's museum offerings.
Museums under state management should be taken care of regularly as the value and benefits they bring are crucial to the development of the society and cannot be converted into money, experts noted. 
VNS

Located at Ngoc Ha Street in Hanoi's Ba Dinh District, Ho Chi Minh Museum is one of the largest museums in Vietnam, storing artifacts and materials from the life of President Ho Chi Minh.

Ho Chi Minh City has unveiled a beautiful range of postcards following the launch of the "Hello Ho Chi Minh City" tourism promotion campaign on October 1, aimed at showcasing the city's landscapes and the daily lives of local people.