VietNamNet Bridge - The enterprises that build multi-story workshops for lease can access preferential bank loans under a city stimulus program.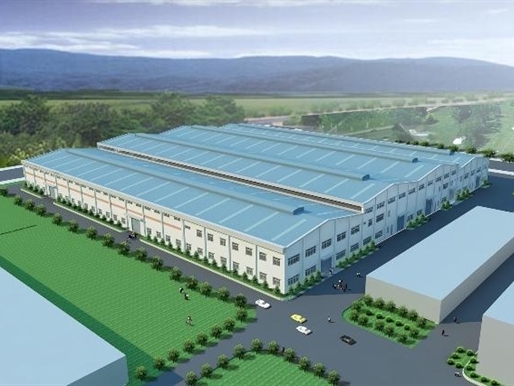 Building multistory workshops is preferable in HCM City because the land fund for industrial production is limited.
Many multistory workshop projects kicked off in the second quarter of 2015. In Hiep Phuoc Industrial Zone (IZ) owned by Hiep Phuoc IZ Development JSC, five three-story factories with the total building floor area of 35,000 square meters are being built.
In Tan Thuan Export Processing Zone, Tan Thuan is building an eight-story workshop with the total area for lease at 12,500 square meters. The workshops are expected to be put into operation in the fourth quarter of 2015.
Meanwhile, in the HCM City Hi-tech Park, TLD and Phuoc Thanh Construction JSC are building six-story workshops with total construction floor area of 16,000 square meters.
A representative of Hiep Phuoc IZ said the availability of ready-made workshops for lease has helped attract more foreign direct investment (FDI). The investors of 19 out of 29 FDI projects registered in 2014 chose to lease ready-made workshops.
Multi-story workshops remain unfamiliar to manufacturers in Vietnam, but the exist in many countries in Asia, including South Korea and Japan.
HCM City's leaders believe that developing multistory workshops is a good solution which helps save land and optimize land-use efficiency because this helps satisfy investors' diversified demand and attract more investors.
Multistory workshops are believed to help develop supporting industries, because enterprises in supporting industries would prefer locations near big manufacturers.
Intel, Samsung, Datalogic and Sonion in HCM City High-tech Park, for example, are seeking domestic support suppliers to join their production chains.
Multistory workshops can contain supporting enterprises on fixed land areas, and therefore, allow links with the same supply chains.
Multistory workshops are designed for enterprises which make light products; therefore, they are suitable to high-technology and supporting enterprises, using modern technologies and having good solutions for waste treatment.
Multistory workshops also fit investors who want to organize production on a small scale in Vietnam to explore the market before they decide whether to scale up production and make long-term investment in Vietnam.
Multistory workshop developers are invited to join a demand stimulus program under which they can get a 100 percent prop-up interest rate for loans to build workshops and other supporting works for seven years at maximum.
The attractive preferences have prompted investors to rush to invest in multistory workshops in IZs. This has raised concerns that the rush would lead to an oversupply.
NCDT