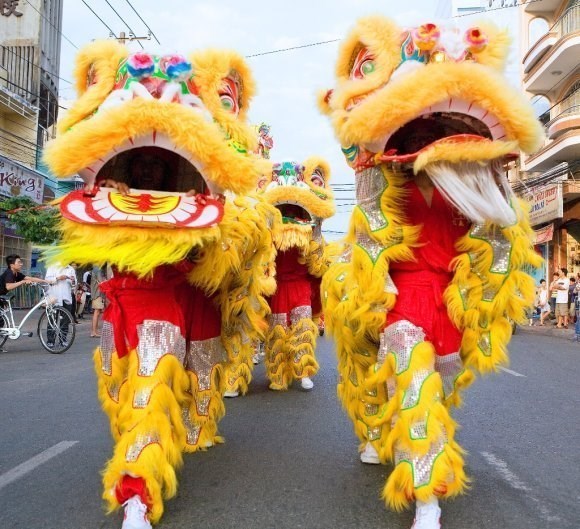 To date, there are 30 teams from the city and neighbouring localities, such as Ninh Thuan, Long An, and Binh Duong provinces have registered to compete.
The People's Committee of District 5 said that following the 2019 edition, the competition will become an annual event to select potential athletes to join national and regional championships, and to promote the traditional art to locals and tourists.
District 5 initiated the practice of the sport in late 2017. Currently, it houses 27 kylin-lion-dragon dance teams.
The dance is a traditional form of performance, representing a symbol of luck, prosperity, security, and good health during festive events, especially during the Lunar New Year.
It is a widespread tradition not only in Vietnam but in many Southeast Asian and East Asian countries.–VNA