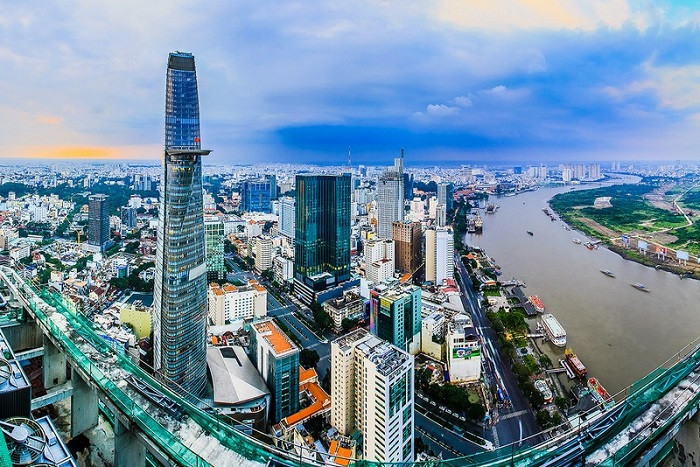 The newspaper wrote that Viet Nam is a popular suggestion for travelers who are keen to enjoy a great winter holiday.
Regarding HCMC, guests can pull up a stool at a street pho vendor and enjoy the spice hit of Vietnamese food to make one forget the winter doldrums back home.
Visitors can also take time to wander the streets, drink coffee with locals, browse the boutiques with the young and fashionable, and linger at the sophisticated bars and nightspots that tell of a smart, upwardly mobile city.
In addition, a 15-day "Magnificent Mekong" river cruise is featured in the list of places. Sailing at the hottest time of year is perfect for those whose idea of a break means wearing shorts and enjoying a cold beer.
A Viking cruise between Ho Chi Minh City and Ha Noi has three departures in August and four in September, with visits to bustling river-port towns such as Sa Dec and Cai Be in Viet Nam, as well as the Cambodian capital of Phnom Penh and the superb temples of Angkor Wat. It finishes with a side trip to Ha Noi and Ha Long Bay, the article writes.
Apart from Vietnamese destinations, the author Julietta Jameson suggested others in 10 metropolises to offer an abundant out-and-about opportunities, alongside cosy or cooling relaxation and respite.
Wellington (New Zealand), Bangkok (Thailand), Singapore, and Melbourne (Australia) are also among the good suggestions for travelers to enjoy the best winter holiday escapes
Earlier, French daily newspaper Le Figaro has recently run an article highlighting Viet Nam as one of the most attractive long-distance trips in 2023.
The media outlet pointed out that Viet Nreisereporter.deam can be considered a winter destination for French tourists. However, spring is also a suitable time as tourists are able to avoid the crowds and troubles that come with travelling during the peak season.
The German travel news site listed Viet Nam among the ten most charming destinations for German holiday-makers to explore and escape winter in Europe.
The Vietnamese National Assembly on June 24 approved extending tourist e-visas from 30 to 90 days, starting from August 15, 2023, at its fifth session. Upon being granted an e-visa, a foreigner can enter and exit an unlimited number of times within 90 days, without having to go through procedures for obtaining a new visa.
Citizens of countries that are unilaterally exempted from visas by Viet Nam will be granted temporary residence for 45 days (up from 15 days) and can be considered for visa issuance and temporary residence extension according to regulations.
The law will take effect from August 15, 2023./. VGP