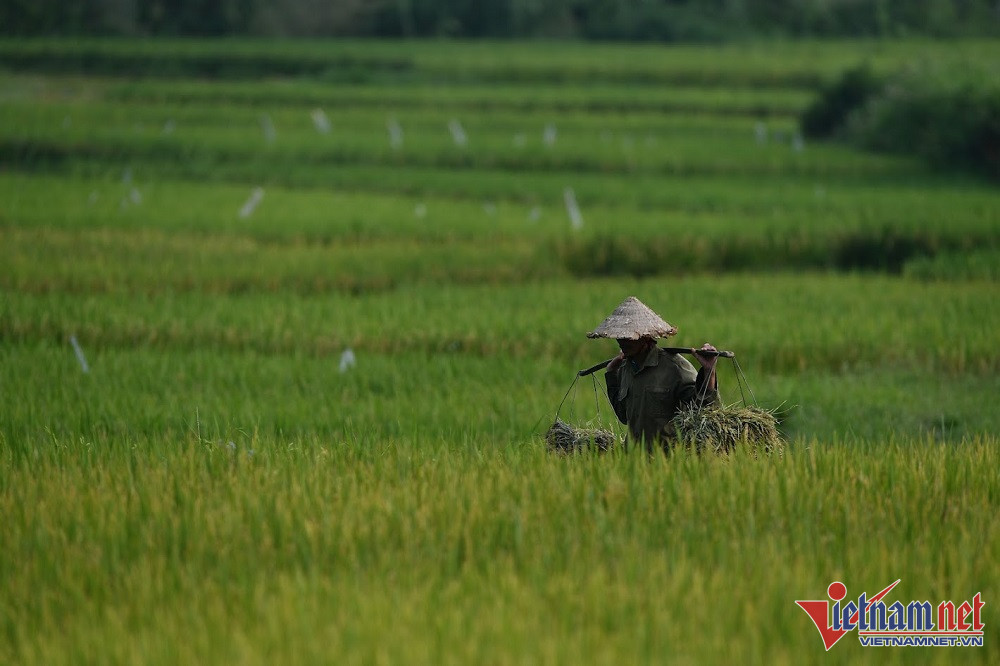 Lam Ngoc Tuan, director of Tuan Ngoc Agriculture Cooperative, is seeking more land to expand cultivation although he owns 10,000 sq m for hydroponic vegetable farming. "Our cooperative produces 1 ton of vegetables a day but clients order four times more than that," he explained.
As land rent in HCMC is very high, 10-20 times higher than in Ninh Thuan, the cooperative has to seek land in Dong Nai and Ninh Thuan to expand production.
Tran Van Son from the HCM City Department of Agriculture and Rural Development said that previously Can Thanh Town in Can Gio district had 2,400 hectares of oyster farming for export, but the area has been narrowed because of the Can Gio sea encroachment project.
Farmers have shifted to farming oysters along canals and estuaries.
He said because of rapid urbanization, large areas of agricultural land have become residential, but many plots of residential land are left unused.
Deputy director of the HCM City Department of Agriculture and Rural Development Nguyen Huu Hoai Phu questioned if HCM City will have enough land for agricultural production if five suburban districts are upgraded into inner districts.
Phu said the city lost 700 hectares of agricultural land/year in 2010-2015 and 1,100 hectares/year in 2015-2020. The figure is predicted to increase to 1,500 hectares from now to 2030. By that time, the city would only have 50,000 remaining hectares of land for agriculture.
"The land bank is shrinking and it will be inadequate in the long term. The cost for agricultural cultivation is increasing. The investment efficiency for every dong of investment in agriculture is much lower than in other sectors. Who will invest in agriculture?" he said.
Phu introduced a cultivation model in vertical position in Dubai, which helps save land. With the model, 3 hectares are enough to produce 11,000 tons of vegetables a year. The multi-storey pig farming model in Hubei, China is another example. With an area of 40 hectares, 600,000 pigs are provided to the market a year, three times higher than HCM City's current output.
Tuan said if the agricultural land area shrinks, the cooperative will have to develop smart agriculture with automation which increases output by 3-4 times on the same area.
Changing the way of thinking and applying new technology are the answers to the question about agricultural land in HCM City.

Tam An