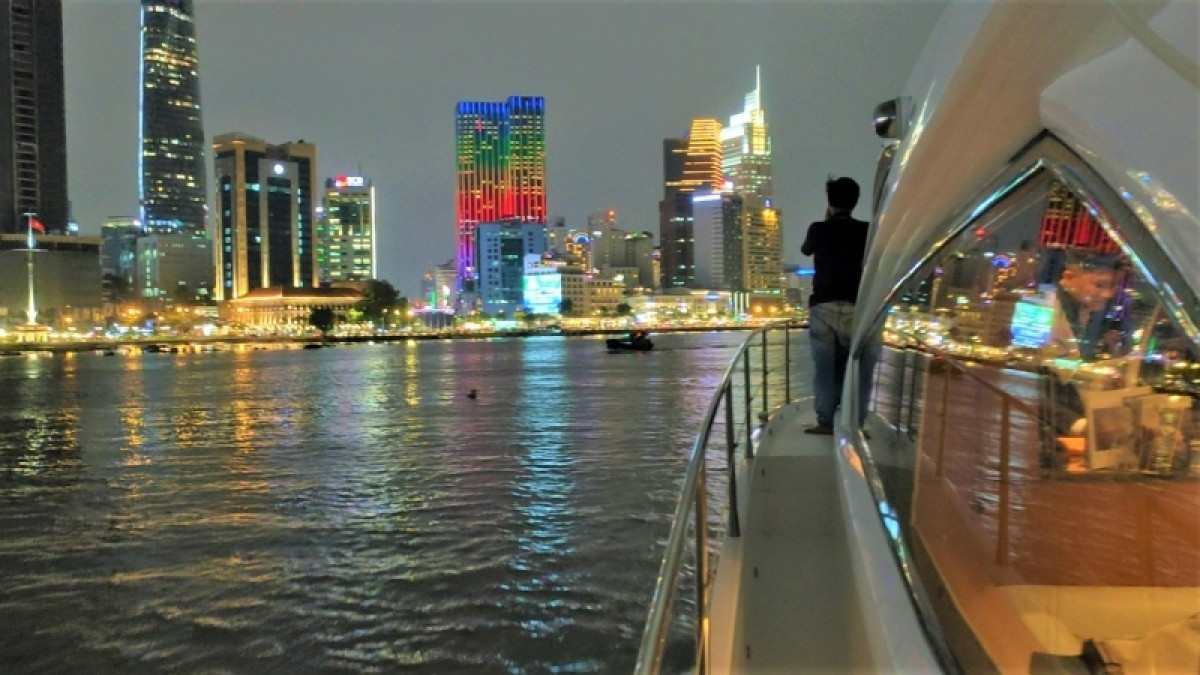 Local authorities are actively working to diversify offerings, including at least 10 waterway tourism programs spanning the tributaries of the Saigon River, especially those leading to neighboring provinces such as Dong Nai, Long An, Tien Giang, Binh Duong and Ben Tre.
Moreover, the city aims to foster travel programs that establish connections between seaports and river routes, effectively promoting local tourism.
HCMC envisions attracting around 500,000 visitors annually through its waterway tourism programs, with an annual revenue target of VND300 billion in 2023 and 2024. These figures are projected to grow by 10% annually in subsequent years.
The number of international cruise ship passengers arriving in the city in 2023 and 2024 is expected to reach around 100,000 visitors, with an increase of 12-15% in the following years.
As part of the plan, HCMC also aims to have around 200 small boats and 100 ships and yachts available for waterway tourism services by 2030.
To accomplish these objectives, the HCMC government has outlined key tasks for the 2023-2024 timeframe, which encompass elevating the quality of existing waterway tourism products, including inner-city waterway tours and excursions to destinations like Cu Chi and Can Gio.
For the next period, the focus will shift to the creation of new waterways for tourism, connecting the city center to other provinces and cities such as Ba Ria-Vung Tau, Binh Duong, Dong Nai, Tien Giang, Ben Tre, and Can Tho.
The city has already seen success with its inaugural River Festival, which garnered substantial attention from a wide range of tourists. The festival holds the promise of becoming a distinctive highlight in the city's tourism landscape, contributing to the creation of a unique brand for HCMC.
Source: Saigon Times