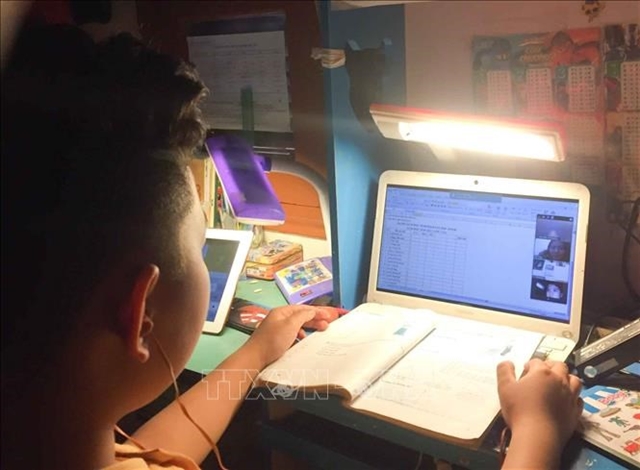 Primary school students in HCM City will continue learning online as schools remain closed due to COVID-19. 
Video lessons made by outstanding primary school teachers identified by local education officials will be used by all primary schools in HCM City rather than have lessons made by individual schools, the city Department of Education and Training has said.
Nguyen Van Hieu, director of the department, said that education sub-departments in Thu Duc City and the 21 districts would select experienced teachers and professional team leaders to create the lessons.
"Each sub-department will make video lessons for one subject,"
After completing them, the sub-departments will send the video lessons to the department for uploading on its website for common use.
"It is not necessary to ask the sub-departments to make video lessons for all subjects, so we have to change the way," Hieu said.
Each video lesson should not exceed 15 minutes for first and second grades and 20 minutes for others.
The sub-departments will be accountable for the contents of their videos and ensuring their effectiveness when used online.
Primary schools in the city are set to continue teaching online with the city yet to decide on the exact date of reopening due to the unpredictable nature of the pandemic. 
Source: VNS