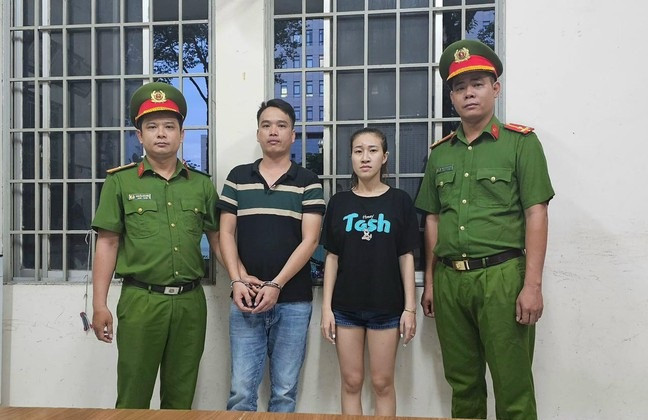 According to the police, as they extended investigations into the prostitution ring led by a former flight attendant, Vo Thi My Hanh, they found some of Hanh's accomplices were also running another ring procuring local beauty queens and models.
Two brokers of the ring, 34-year-old Nguyen Thanh Liem and 24-year-old Ha Thuy Van Anh have been arrested.
Following statements from Liem and Anh, police conducted raids at the Oakwood Residence Saigon Building in District 7 and La Galerie Hotel in Binh Chanh District and caught four prostitutes having sex with their clients.
The sex workers included a former Miss Vietnam World who was selling sex at prices of VND200 million (USD8,240), a former Miss Vietnamese Tourism at VND45 million (USD1,850) and two others at VND 5 million (USD206) each.
At the police station, the four admitted that they worked for the ring managed by Nguyen Thanh Liem and Ha Thuy Van Anh.
Liem and Anh confessed to the police that they were operating a nationwide prostitution ring with many models, hot Ticktockers and beauty queens at Vietnamese and international beauty pageants. They introduced these high-class sex workers to customers online at prices of between VND45-200 million. They took between USD1,000-2,000 per session as a brokerage fee for each successful sex contract.
From the testimonies of these sex brokers, police detained two of their accomplices, Do Tien Hai in Hanoi and Bui Minh Tuan in Hung Yen Province who were operating the ring in the northern region.
Source: Dtinews