VietNamNet Bridge – The HCM City People's Committee has unveiled a programme called "Talent attraction" that will seek to attract experts and scientists to public offices and departments and high-tech parks by offering them financial and other incentives.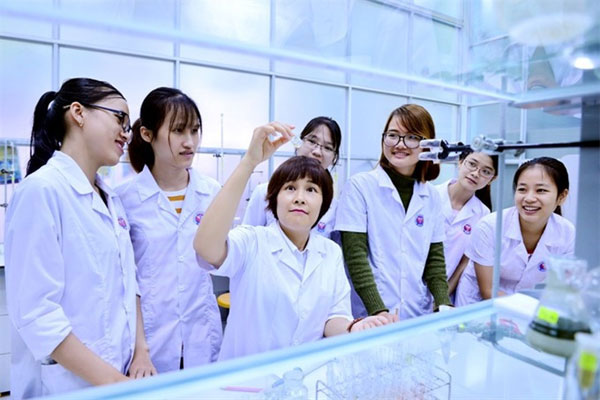 Illustrative image -- File photo
On being hired, they will receive a grant of VND80 – 100 million (US$3,500 – 4,400) depending on their previous accomplishments. They could then get an additional income equivalent to 1 per cent of the government outlay for their research, which could range from VND50 million ($2,200) to VND1 billion ($44,000) in case of an individual expert or scientist and up to VND1.5 billion ($66,000) in case of a group.
They will also get subsidized accommodation and a 50 per cent income tax waiver as well as other benefits when their product is commercialised.
But the programme has already come in for criticism as impractical.
"The project has a lot of conditions that leading experts and scientists dare not apply," Prof Dr Nguyen Ngoc Giao, chairman of the HCM City Union of Sciences and Technology Associations, told a meeting held yesterday by the Viet Nam Fatherland Front to review the programme.
"It looks like hiring rather than inviting talent because candidates must apply and go through two rounds.
"The local government should discuss with experts and scientists what the city needs and how they can meet the city's requirements.
"We said we will give talented people the red carpet treatment, but beneath the carpet are a lot of challenges in terms of administration."
Prof Dr Phan Thi Tuoi, former principal of the HCM City Polytechnic University, criticised the proposed duration of the contracts of only 18 months.
"Leading experts and scientists will already have stable positions. Now they will have to sign a contract for just 18 months without knowing what will happen next. That's impossible."
Assoc Prof Dr Dang Van Phan of Cuu Long University wondered: "It seems the city only needs talent when it has projects. Will the scientists have a role in formulating projects or merely execute them?"
He suggested instead that the city should invite experts to create effective projects.
Assoc Prof Dr Nguyen Duc Loc of Thu Dau Mot University said: "Authorities must consider taking advantage of existing experts to avoid creating rivalry between them and the new ones."
Giao said no distinction should be made between foreign and local scientists.
"Payment should be based on capability. Support [for foreign experts] should be provided in the form of accommodation and travelling subsidies, not salary."
The small difference between proposed salary levels for senior and young scientists was criticised by Tuoi.
"Paying veterans a salary of just VND1 million ($44) more is not fair."
Prof Dr Nguyen Ky Phung, deputy director of the city Science and Technology Department, said: "The most important aspect that could attract leading experts and scientists to work is a proper working environment where they can devote themselves fully."
Most delegates agreed that the programme does not "invite" experts to work for the city, but merely seeks to hire them.
They also suggested that the People's Committee should delegate the authority of signing up the experts to departments and invest more in identifying and nurturing young talent.
Source: VNS