Health Ministry proposes reward of up to VND9 million to couples who have second child
People in areas with low fertility rates may receive a reward twice as much as the regions' minimum wages if they have a second child.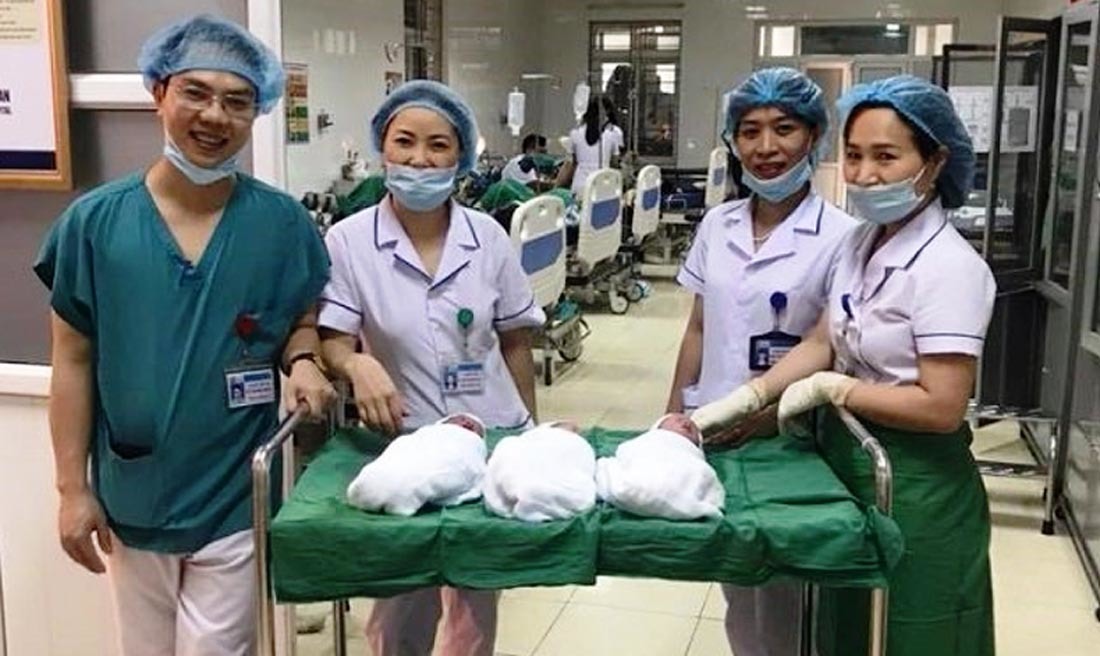 The Ministry of Health (MOH) is collecting opinions for the October 2021 draft outline of the Law on Population, which sets out measures to adjust the fertility rate.

Article 9 of the draft Law on Population has measures to encourage couples to have two children in provinces with low fertility rates.
The measures include the State's one-time support in cash equal to at least one month of the regional minimum wage to couples who give birth to the first child; and two months of regional minimum wage when they have the second child.
The highest monthly regional minimum wage level would be VND4.42 million for Zone 1 and the lowest, VND3.07 million, applied to Zone 4.
As such, the women in provinces belonging to Zone 1 with low fertility rates could receive up to VND9 million.
The couples who commit to have two children will be able to send their children to public preschools and primary schools. Their children will be exempted from tuition at public secondary schools.
The State encourages agencies, organizations and businesses to provide consultancy services on marriage and family; build an environment and community with favorable conditions for couples to have two children, take care of them and share responsibilities among family members. The State also encourages employers' social responsibility toward workers with small children.
The couples who have two children and commit not to have more children will receive support to access social housing in accordance with current laws.
The women of ethnic minorities, or Kinh women whose husbands are ethnic minorities from poor households, residing in difficult areas, will get one-time support in cash equal to the region's minimum wage if they have two children and promise not to have more children.
Couples can have contraceptive methods for free.
The State will give support to those who provide contraceptive services in areas with difficult and very difficult socio-economic conditions; those who mobilize couples of childbearing age to practice clinical contraception; and to those who provide family planning services and basic population service packages suited to local geographical, socio-economic and cultural characteristics.
Twenty one cities and provinces, including HCM City, have been listed as localities with low fertility rates and 33 cities and provinces with high fertility rates.
Le An

Having only one child or no children has not become common in Vietnam, but it can be seen clearly in some provinces and regions.

Under a new regulation set by the Ministry of Health (MOH), families that have two children of the same sex (two daughters or two sons) may enjoy tuition exemption or reduction, and receive financial support for health insurance and dairy products.