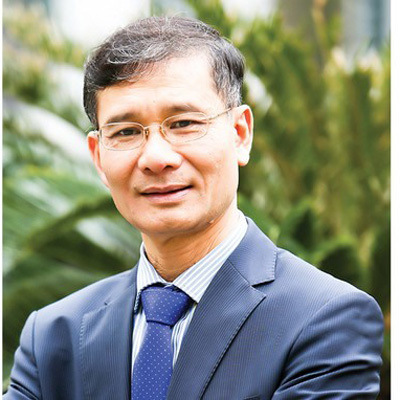 Dao Quang Vinh. Photo sggp.org.vn

What are the impacts of Industry 4.0 on the Vietnamese labour market?
Industry 4.0 has made a big change to the country's production and supply chains while many new business models have appeared together with new management methods. As a result the demand for the labour force to meet specific job requirements is also subject to change. In such a situation, knowledge, science and creativity will become decisive factors while the capital of human resources has much greater significance than material resources.
Recent changes in Vietnam and the world have shown many jobs have been created in all economic sectors, however, their requirements in terms of knowledge, working skills and methods are totally different. Jobs which used to be performed by workers are now done by machines or robots. It is forecast that employment demand for architects, engineers, mathematicians and computer experts will increase rapidly while employment in mechanical engineering and installation and paperwork will be reduced considerably. However, jobs in other fields like business, finance, sales and construction will not be impacted much.
Technological change has caused a serious impacts on the labour force, yet the number of people who have job skills is still too low. Does this cause concern?
In 2018 the number of people who were awarded their job diploma after attending a three month training course or a bit longer than that was about 22.12 per cent.
Second, in 2018, the percentage of Vietnamese working people who attended a training workshop – either informal or formal and have been in these working positions more than three years was about 58.6 per cent.
So, the percentage of Vietnamese working people who have attended training workshops is very low. In 2018, our informal economic sector, including the household economy involved in agriculture activities or fisheries, employed more than 60 per cent of the national labour force.
The labour market has not yet generated a real high demand for people with high working skills. Meanwhile, our public job training system has not met the demand of society, the national economy and working people in general.
What are the challenges that the Vietnamese working people are facing now?
Amid Industry 4.0, technology is subject to rapid changes and so is production.
Fields that have high labour productivity require their employees to have strong skills. Of course, they will earn high wages. Meanwhile, unskilled workers are facing the danger of losing their jobs as they are likely to be replaced by robots.
The biggest challenge for the Vietnamese working force nowadays is their poor working skills. That's why it's high time for them to improve their labour skills to keep pace with the fast development of technology.
Vietnam faces a big shortage of high skilled workers. What should we do to raise our labour quality?
The first thing we should do is to raise the awareness for the whole society, including all families, enterprises and people to create a learning society and learning for life. We should also place the mission of human development as the centre in our national development strategy. — VNS

Nguyen Bich Lam, director general of the General Department of Statistics, talks to Việt Nam News Agency about measures to improve labour productivity.

Nguyen Thanh Nhan, deputy director of Ha Noi Department of Labour and Social Affairs, speaks to the newspaper Hà Nội Mới (New Hà Nội) on the need to have high quality workforce.