HIV infections rise among people under 29
The number of young people catching HIV has seen an upward trend recently, with 50% of new cases being under the age of 29.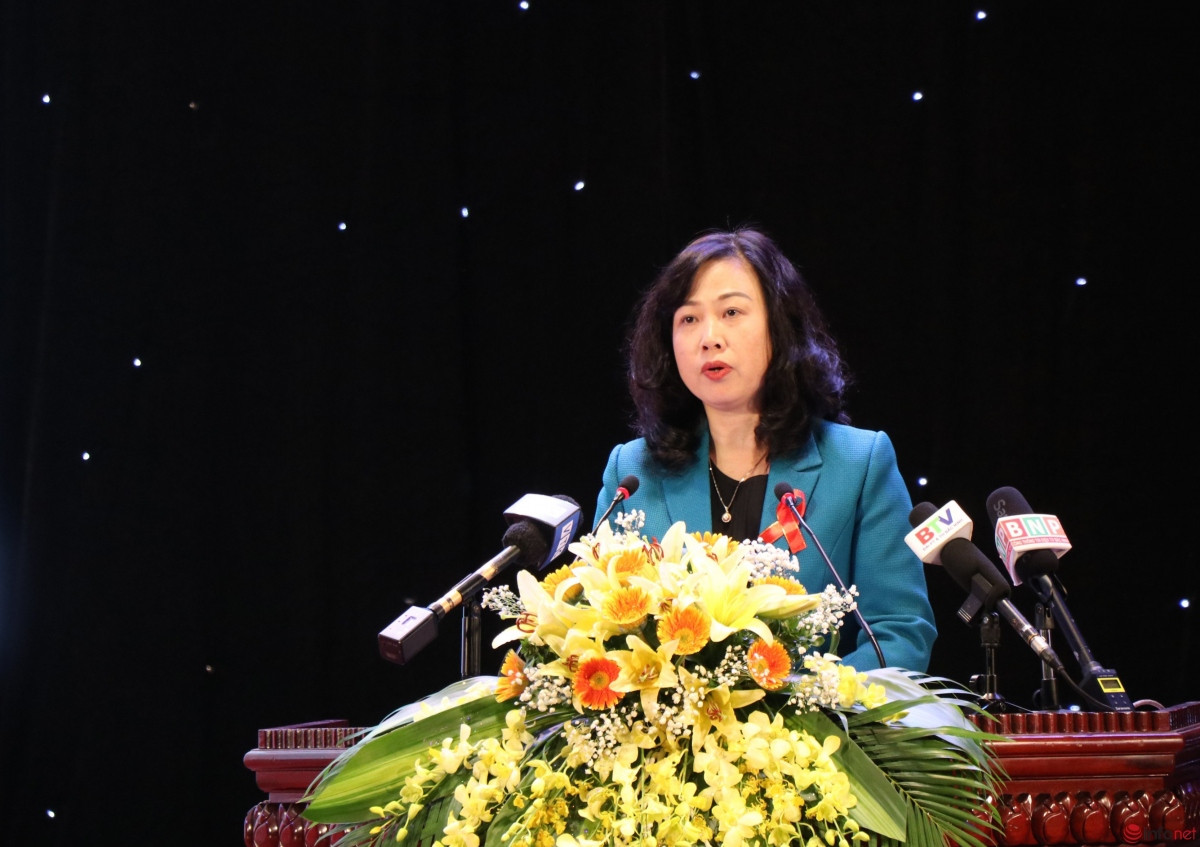 This information was released by Minister of Health Dao Hong Lan at a meeting held in the northern province of Bac Ninh on November 26 in response to the National Action Month for HIV/AIDS Prevention and Control and the World AIDS Day which will take place on December 1.
Minister Lan revealed that as of October 18, the country has recorded a total of 220,580 HIV carriers nationwide, including 112,368 fatalities.
During the 2017 to 2019 period, there were roughly 10,000 new HIV cases each year. However, from 2019 the country has recorded more than 13,000 HIV patients each year.
Most notably, the minister stressed that HIV is in the process of changing from its blood-borne form to a sexually-transmitted form. People found to be infected with HIV are mainly in the young age group and the figure has increased rapidly over recent years.
Minister Lan noted that according to the latest report, 60% to 80% of HIV infections detected over the past year were among men who have sex with men.
A representative from the Department of HIV-AIDS Prevention and Control said that in 2021, the rate of both men and women aged 14 to 24 with comprehensive knowledge about HIV were below 50%. Meanwhile, the rate of men and women with discriminatory attitude towards people living with HIV/AIDS stood at 40%.
Along with these figures, according to the representative, the percentage of young people aged 15 to 24 who have had more than one sexual partner in the last 12 months was 14%. This is an important factor that leads to unsafe sex and increases the risk of HIV infection and sexually-transmitted diseases such as gonorrhea and syphilis.
Taoufik Bakkali, director for the Asia-Pacific region of UNAIDS, said that the country has achieved successes in HIV/AIDS prevention and control that nations both in and outside the Asia-Pacific region can learn from.
However, the process of transitioning Vietnamese HIV/AIDS treatment programme to health insurance remains complicated, requiring adaptation and adjustment of both people and the entire system to reach the testing and treatment targets by 2030 to 95-95-95.
The 95-95-95 goals mean 95% of all people with HIV know their HIV status, 95% of all people with diagnosed HIV will receive sustained antiretroviral therapy, and 95% of all people receiving antiretroviral therapy will have viral suppression.
Furthermore, Bakkali added that the use new drugs also create a risk of HIV infection and other health problems for Vietnamese people.
He suggested that the country should further maintain achievements gained over recent years to avoid a resurgence of the HIV like in several other regional countries.
Source: VOV