VietNamNet Bridge – From September 1, the Ho Chi Minh Museum will remain open from 8am-5pm everyday with no noon break, except on Mondays and Fridays, when it will open only from 8am-12pm.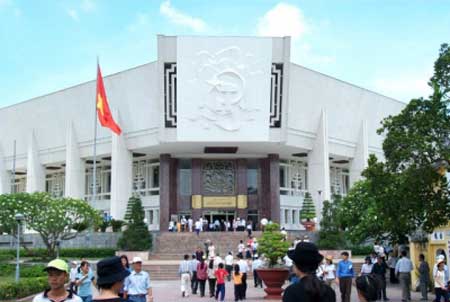 The Ho Chi Minh Museum.
The museum will serve travelers through lunchtime, eliminating the 11:30am-1:30pm closure.
If large delegations of international visitors wish to visit the museum outside normal hours, they may contact the museum curator in advance to arrange a special time.
The Ho Chi Minh Museum was built in 1985 and inaugurated on May 19, 1990 on the occasion of the 100th birthday of President Ho.
The museum educates on three main topics: President Ho Chi Minh's personal life, the struggles and victories of the Vietnamese people and world historical events that influenced the life and career of President Ho Chi Minh and the national revolution.
Source: Nhan Dan