VietNamNet Bridge – Hoang Anh Gia Lai have decided to end their contract with Japanese midfielder Masaaki Ideguchi before the second leg of the V.League.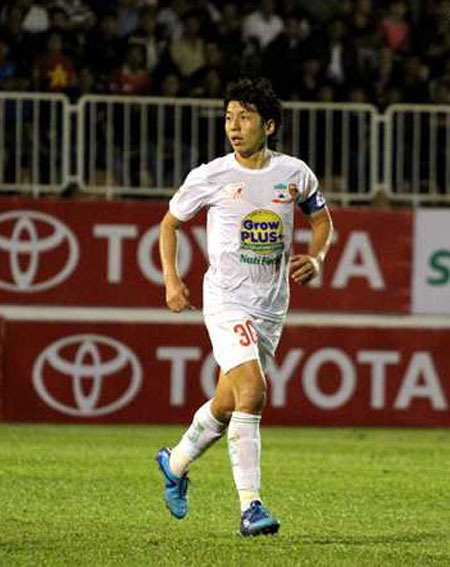 Japanese midfielder Masaaki Ideguchi leaves Hoang Anh Gia Lai FC. — File Photo
Nguyen Tan Anh, an official of the club, confirmed the news, saying another foreign player would fill the position left vacant following Ideguchi's departure.
He said Hoang Anh Gia Lai wanted a player who could strengthen the defence and was particularly good at resisting the high ball and long passes.
Ideguchi, 28, played for the Central Highlands club since 2016 and helped the team avoid relegation last season. The defensive midfielder competed in 22 matches and scored three goals.
During this season's first leg, he scored one goal in eight games. In five matches he started from the bench. He often had to make way for Tran Huu Dong Trieu, a player trained at the club's academy.
Ideguchi's contract is valid until the end of December.
Hoang Anh Gia Lai finished the first leg at No 10 with 14 points.
The second leg will begin on June 24.
VNS