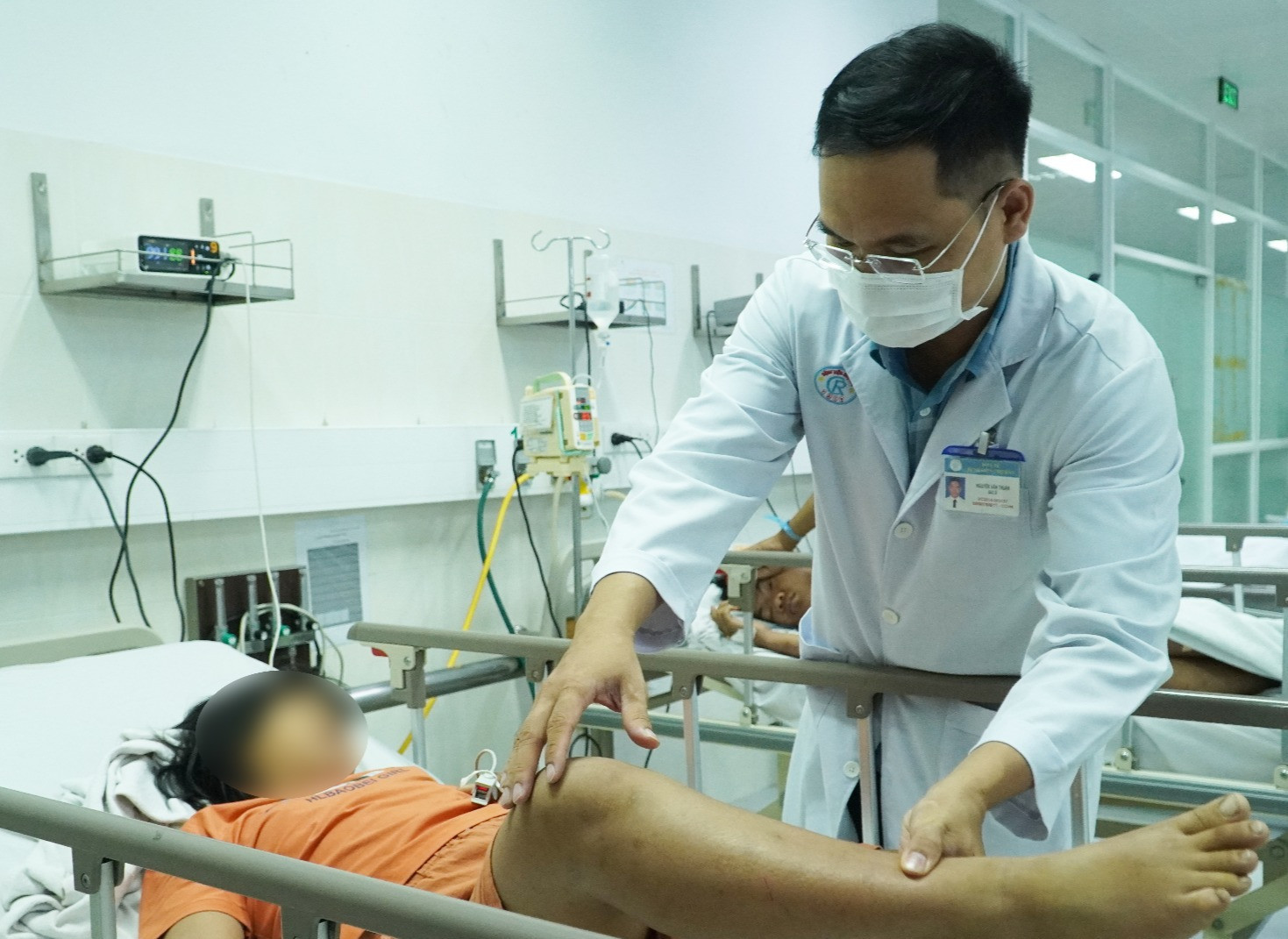 The document was released in the context of Vietnam running out of BAT. There are three patients infected with a toxin awaiting the medicine. For the time being, their lives are being maintained with ventilators.
According to Dr Pham Thanh Viet, head of the General Department Division of Cho Ray Hospital, BAT can help neutralize the botulinum toxin left in blood, preventing it from attacking the nerve system and easing the severity of symptoms.
The document was also addressed to the Ministry of Health (MOH), explaining the urgency of storing BAT for patients and infections in the future.
"BAT will be more effective if it is used early. In principle, prevention is better than treatment. Therefore, when new cases are discovered, we need to use medicine immediately to save people's lives," Viet said.
The representative of Cho Ray Hospital stressed that the antidotes that are rare and precious like BAT need to be stored as a national reserve. It is rarely used, but no one knows for sure when there are infections and when the medicine is needed.
When importing rare and precious medicines, Vietnam has to accept many risks. For example, the medicines may be discarded when they expire. There must also be state's expenses on this work. It is the Ministry of Health which decides the amount of BAT that needs to be imported. It will take several days to import the medicine.
"I think there is no need to take care about how expensive the medicine is. We will 'make a big benefit' if we can save just one life," Viet said.
Pham Khanh Phong Lan, former Deputy Director of HCM City Department of Health, said that BAV, some snake anti-venom, and rabies vaccines are always in short supply.
Hospitals share with each other rare and precious medicines, but the situation is uncertain. Setting up a national store of rare and precious medicines is a solution which has been mentioned many times.
"We need to store rice, which we will deliver to people in case of serious national calamities to save people. We also need to store medicine which can be used in emergency cases," Lan said.
Pharmacy firms cannot make profit with this kind of drugs because the demand is very low, while the procedures are very complex. However, if the medicines are unavailable, people's lives may be threatened.
Linh Giao